Accoya Wood
Accoya® wood is the result of more than 90 years of research and development that brings together a long-established and extensively researched wood modification technique, acetylation which has created the highest performing timber on the market and this is why we use Accoya® wood.
A true innovation in wood. Accoya® is wood which has been modified to enable it to resist rot, defy the elements and stay strong for decades. It is a truly remarkable product, because we know you want your windows to last, we can source the highest quality woods available for the construction of your sash windows. Now 95% of all our sash windows are made from the best wood available on the market – Accoya® wood.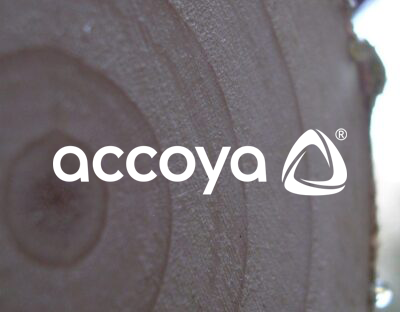 Quality – where it counts
Your wooden windows and doors should open effortlessly and look flawless all year round – for years to come. And with Accoya, they will. Naturally insulating, you can lock in the warmth and lock down the price of your energy bills. All whilst saving time, money, and hassle on maintenance. Accoya wood is quality you can count on.
Benefits Of Accoya For Timber Windows & Doors
Performance – that saves you time and money
Low risk of shrinkage, swelling, jamming, insects and fungi damage, means future repair costs are kept to a minimum. Also, thanks to Accoya's superior thermal insulation, heat lost through timber windows and external doors is reduced – keeping homes cosy and energy bills down.
Finish – that stands the test of time
Easy to work with, Accoya is ideal for both traditional and contemporary joinery. You can take your pick from a range of bespoke factory finishes, and thanks to its stability, your chosen coatings stay looking pristine for longer.
Sustainability – unrivalled in the market
It is more environmentally friendly to use sustainably sourced Accoya than uPVC, aluminium and unsustainably sourced hardwood. Boasting not just a lower carbon footprint, Accoya timber windows and doors actually help remove CO₂ over their life cycle.
Projects we have completed
We've mastered our craft over many years of manufacturing & installing a wide range of
Sash, Casement, and Doors into a wide variety of homes.
50 YEARS – above ground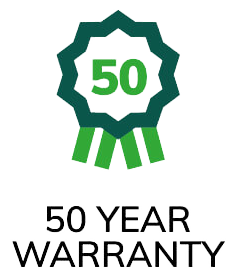 The generic term for Accoya is acetylated wood. Acetylated wood had been studied by wood scientists for many decades before Accoya came to the market. Consequently, there are examples of long term trials where acetylated wood has demonstrated its exceptional performance.
In addition, there is a standard European test for the durability (rot resistance) of timber by which it is possible to directly compare the durability of Accoya with that of any other timber and since we know what to expect from the other timbers we can conclude what to expect from Accoya. Both the BRE (Building Research Establishment) and TRADA (the UK's leading independent timber research association) support the claims made about the durability of Accoya and therefore we can offer the unrivalled 50 year warranty.