AFFORDABLE SASH WINDOW INSTALLATION IN CHISWICK
One of the most fashionable and classy districts of London, Chiswick is an area steeped in culture and history. Located in West London and a stone-throw from the finishing post for the legendary Oxford-Cambridge Boat race, Chiswick is renowned for classy architecture including St. Nicholas Church and Chiswick House, owned by 18th century art icon William Hogarth. But for more traditional properties in Chiswick, you need to ensure your house can blend into the beautiful architecture and to achieve this, you need sash windows.
SJB are the premiere providers of sash windows in the Chiswick area and have a proven track record for delivering quality, beautiful windows at reasonable prices. If you need a single window added, or want to overhaul your property completely, you can be assured of a professional, passionate and friendly local service.
PUNCTUAL AND RELIABLE SASH WINDOW EXPERTS
Our team always strive for the highest quality finish on every job, so we can leave our Chiswick customers with total satisfaction. In addition, we can repair and install new Sash windows on period properties, to ensure you stay in style with Chiswick's classic architecture.
Our windows are all unique and will be the standout feature for your Chiswick property. Our products are durable and built to last, whilst having high energy effieicent standards for draught-proofing, keeping the heat in during the London winter and embracing the glow of the Chiswick summer sunshine. What's more, our wide range of options will help you find the best windows to suit your Chiswick property, fitting your building designs and personal choices. All SJB Windows are designed with longevity in mind, so all our installations have a 10 year standard warranty and are completed to Checkatrade standards. If you choose SJB for your Sash window installation or repair in Chiswick, you can have peace of mind that you'll get a superb, friendly, specialist service and eye-catching windows that will stand out.
PROFESSIONAL SASH WINDOW REPAIR SERVICES IN CHISWICK
SJB's services in Chiswick are broad and we understand how important it is from a safety and comfort perspective to resolve any window problems quickly. Our repair services are as quick as possible and we'll always leave your home in a safe and secure condition, meaning you can get on with your usual routine.
CORD REPAIR
Take the hassle out of closing and opening your window by sprucing up your faulty sash cord.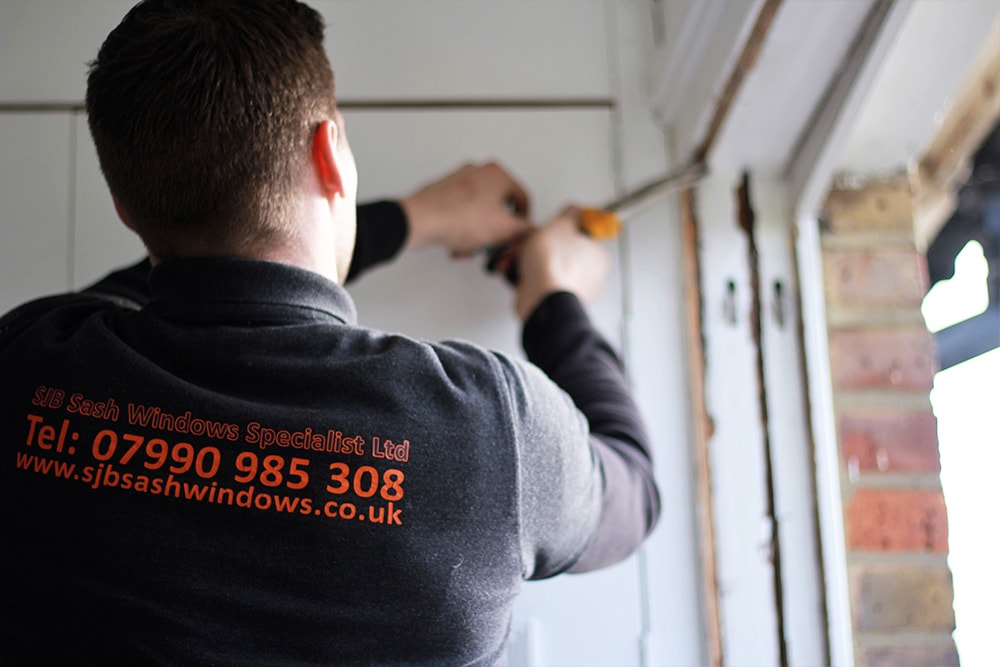 SPRING BALANCE REPAIR
Stop your window slamming by getting our friendly team to add or repairing your sash window spring balance.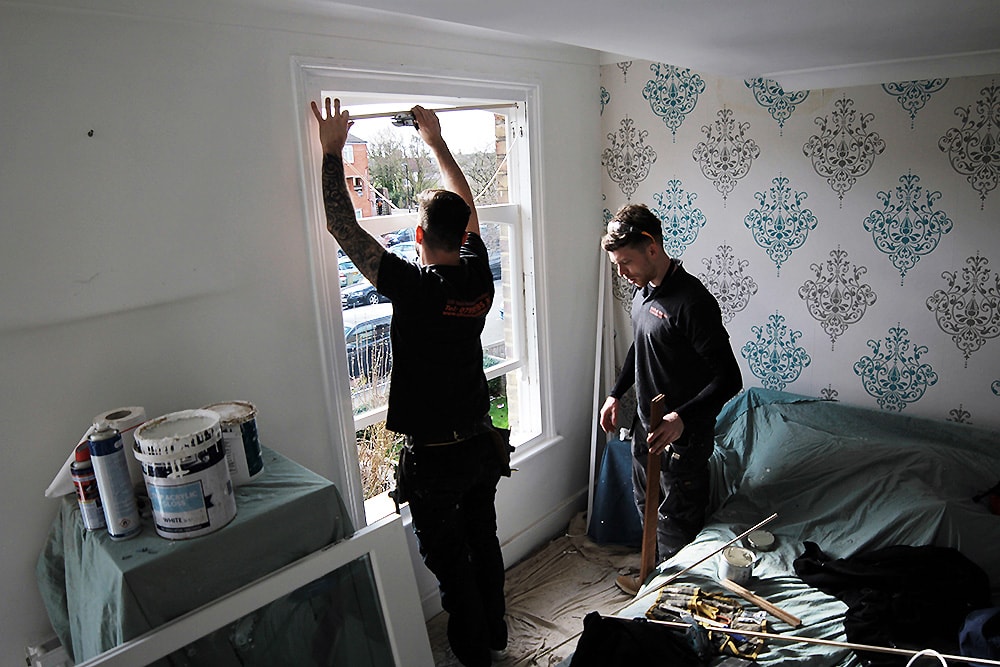 DRAUGHT PROOFING
Make a positive change to help the environment and save money in your Chiswick home by installing weather-stripping on your sash windows to keep the cold air out and leave you warm and toasty.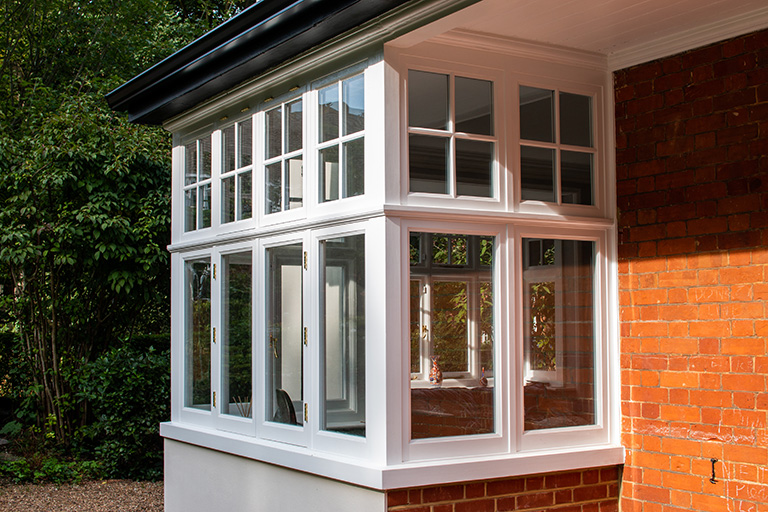 DOUBLE GLAZING
For that extra step up for your Chiswick home, our window specialists can install double glazed windows to minimise any heat loss from windows and doors. Speak to one of our friendly experts today and we'll match your preferences with the most suitable product from our range.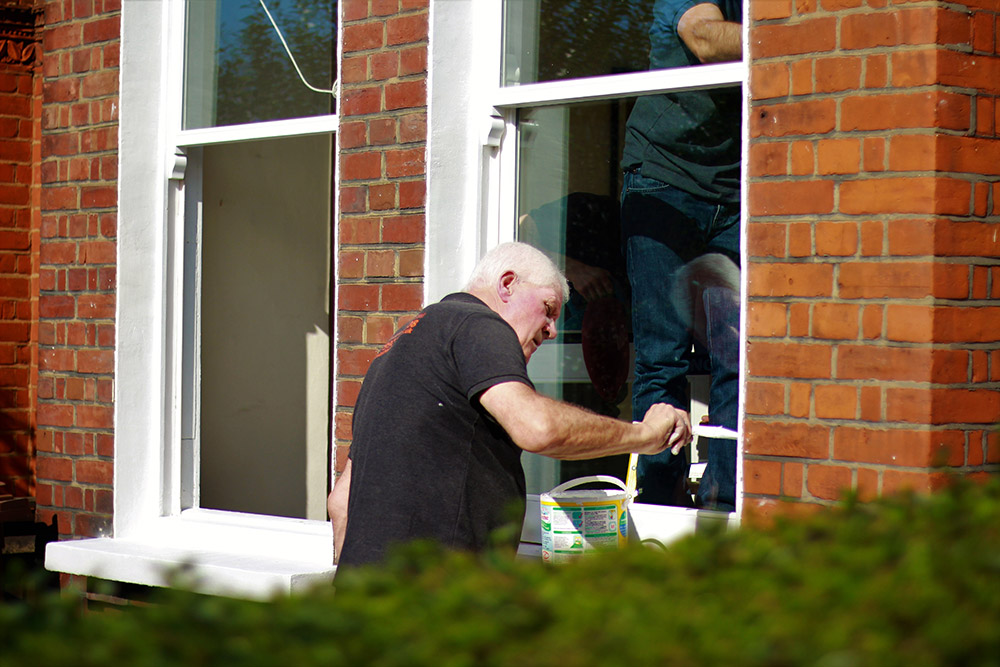 WINDOW FRAME REPAIR
Replace tired, worn or simply unfashionable window-frames to instantly boost your Chiwswick property value.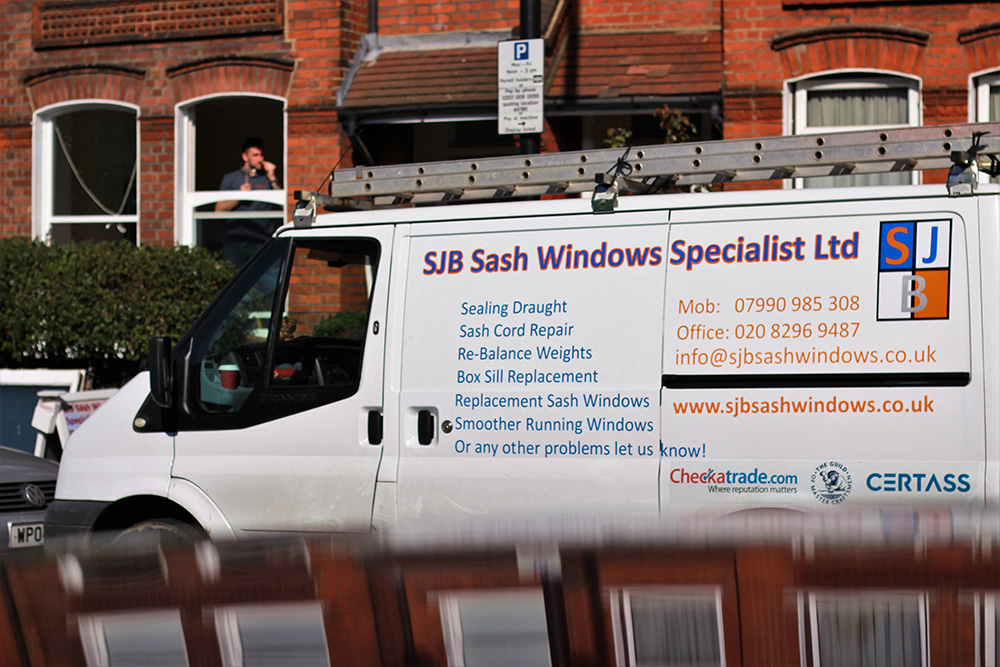 CONTACT US
To inquire about any of our Chiswick sash window services, please get in contact with us via our contact form or call us today on 0208 296 9487.
WHAT OUR CLIENTS SAY
"Everything that was done was perfect. Absolutely recommend, Steve and his team are conscientious, reliable and first class workers."
"I'd definitely use them again for future work and wholeheartedly recommend them to others."
"Definitely recommended, everything is thoroughly done and methodical. Very courteous and polite."
Fantastic job, on time, on budget, great quality and nice to deal with, great looking double glazed sash windows in existing wood box frames.
You will not be disappointed with SJB Sash Windows service. It is second to none.
A new look to my house. My fantastic new windows have transformed my home.
Stephen with Sash Windows did very good work – was responsive to the first call and in giving the estimate, and scheduling. Prompt, efficient, fast workers but without losing good workmanship – so important! Careful with the wood surrounds. Cleaned up well after the work was completed. I could well recommend this firm. I had insulating strips installed.