Are you in need of stunning sash style uPVC windows Wimbledon or elsewhere?  Have you struggled to find an affordable tariff?  There's no need to worry.  At SJB Sash Windows, we strive to offer homes and families the best-quality and best-value windows and doors on a bespoke basis.  With years of experience between our passionate team, you're not only guaranteed knowledgeable service.  You'll get a massive range of choice, too.
From Victorian sash windows Wimbledon homes can be proud of, to more modern timber sash window installations, we will help you find the ideal look and fit.  Take a look at our catalogue of collections, options and designs.  If you've already seen a look and fit which inspires you, get in touch with our team as soon as possible.  We'll help tailor a bespoke glazing project to your needs.
Double Glazed Sash Windows Wimbledon
As specialists in double glazing Wimbledon homes can depend on, we want to make sure you get the best quality service and resources.  We encourage all our customers to consider double glazing, for example.  Thicker glazing will mean greater comfort for you, especially in the colder months.  Choose stunning double glazed sash windows Wimbledon homes are already installing.
Double glazing, Wimbledon and elsewhere, is hugely popular.  So too is triple glazing.  As a trusted supplier of glazing materials and fixtures in our region, we understand exactly what our customers are looking for.  You'll need a low cost sash or casement window option with security and minimal maintenance expected of you.  You won't want to break the bank, but at the same time, you'll expect incredible quality for your money.
SJB Sash Windows is only ever too happy to provide that balance.  Sometimes, you expect quality and value to be at opposite ends of the scale.  We want to challenge this notion.  That's why we never compromise quality products and care for the price.  We simply offer great value, affordable sash windows Wimbledon and beyond.  Nothing more, and nothing less.
Choose Your Perfect Windows and Doors
The hardest thing for many of our customers to do is to pick their favourite look!  We supply Georgian sash windows Wimbledon and elsewhere, as well as stunning, modern timber sash solutions.  You can also rely on us for the latest in casement window design, meaning you're guaranteed practicality and visual appeal from project to project.
Choosing your ideal sash window is only the start.  You're also going to need affordable systems which offer simple functionality, and maximum security.  Set up a project with us with just a few details, and we will provide you with a full consultation.  What's more, we will be completely transparent with you on price.  Some local window companies insert fees after a project has started.  Rest easy, as this is something we have never done, and never will do.
Once you've found the perfect look for your home and tastes, come and talk to the team.  We'll look closely at your existing setup and, where necessary, we'll make some suggestions.  It's important to us that we meet your wishes throughout your project.  However, if there are any practical adjustments we feel we can encourage, we will do so.
WINDOW STYLES
YOUR WINDOW, YOUR WAY. EVERY TIME
Our truly bespoke design, manufacture & installation service allows you to craft your own design from our wide range of colours & styles to compliment your home.
Call Us Now
WINDOW COLOURS
We can also paint your new timber windows and door two tone, one colour outside, and a different colour inside.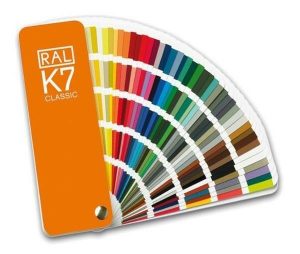 We can also paint your new timber windows and door two tone, one colour outside, and a different colour inside.
Are You Looking for uPVC Sash Windows in Wimbledon?
SJB Sash Windows is a leading name in Wimbledon door and window installations.  Our years of experience have allowed us to appreciate our customers' needs more closely than ever before.  We want to make sure we walk a mile in your shoes before we agree on what's best for you.
Don't rely on everyday companies who list sash windows Wimbledon costs online.  With our bespoke pricing system, you will only ever pay for what you need, and what you want.  Whether you need French windows, patio doors or something different, let us build you a unique quote.  We work hard to compete with local and national business, which means we're confident we can challenge any offers you've had from elsewhere.
We are a reliable door company Wimbledon homes have been turning to for many years.  We want to offer our customers brilliant quality windows which don't just look great, but which perform impeccably from season to season.  Call us on 02082969487 or email us via our team to find out more.
WHAT OUR CLIENTS SAY
"Everything that was done was perfect. Absolutely recommend, Steve and his team are conscientious, reliable and first class workers."
"I'd definitely use them again for future work and wholeheartedly recommend them to others."
"Definitely recommended, everything is thoroughly done and methodical. Very courteous and polite."
Fantastic job, on time, on budget, great quality and nice to deal with, great looking double glazed sash windows in existing wood box frames.
You will not be disappointed with SJB Sash Windows service. It is second to none.
A new look to my house. My fantastic new windows have transformed my home.
Stephen with Sash Windows did very good work – was responsive to the first call and in giving the estimate, and scheduling. Prompt, efficient, fast workers but without losing good workmanship – so important! Careful with the wood surrounds. Cleaned up well after the work was completed. I could well recommend this firm. I had insulating strips installed.