Types Of Sash Windows In London Area
If you're thinking of looking into different types of sash windows, it makes sense to look carefully at a wide range from a leading manufacturer. At SJB Sash, we are pleased to offer sash in all kinds of styles and finishes. Whether you are looking for a sleek, modern look or something a little more classical or period, we will be only too happy to look through the leading options we have available with you.
The different types of sash windows we have available are fantastic for homes of all shapes and sizes. Are you renovating a classical home or traditional property? Maybe you are making your home that little bit more modern and need access to a contemporary window style or two to help welcome in the light. Regardless of what you need and what you are looking for, SJB Sash is here to offer you a world of choice – available at fantastic prices and in professional quality builds you can rely on.
Why not take a look around our website to learn more, call 02082969487 our team for the full breakdown of choice, or keep reading for more information? It's time to start considering which sash window types are likely to fit your needs the most.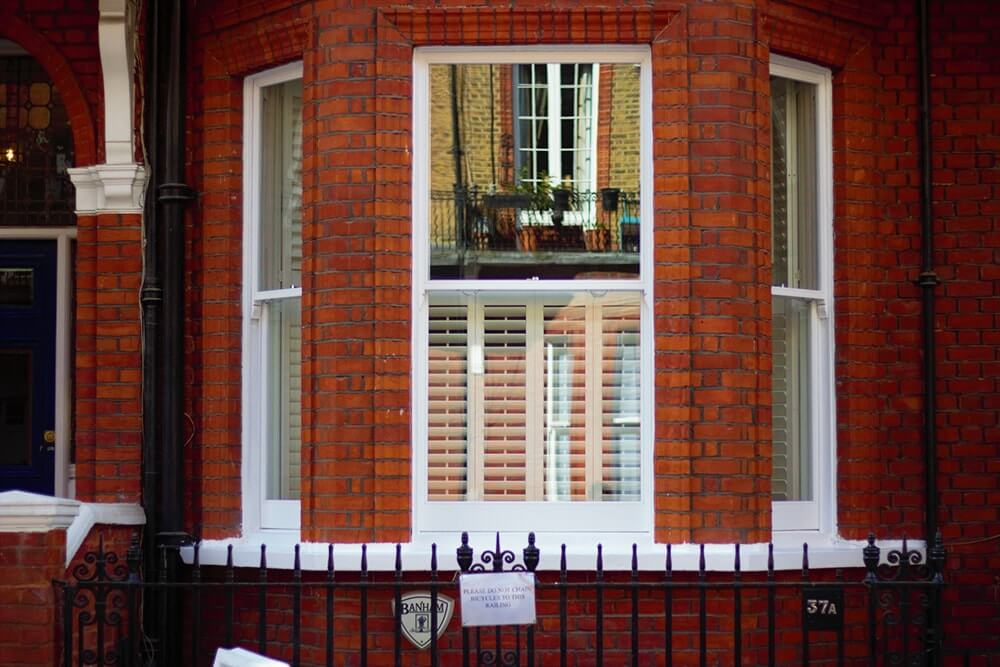 Sash Windows With Sliding Action
Sliding sash windows are classic choices for all our customers. You can choose them in vertical or horizontal sliding action, meaning that depending on what is most comfortable and convenient to you, we will be more than happy to look at installing either fitting. Modern sash windows are extremely easy to slide open and close from the inside and are meticulously protective – so that there is no risk of intrusion or unwanted entry from the outside!
Classical Or Modern Sash Windows
One of the biggest questions asked of our top team is whether or not we design and install sash windows based on classical styles. We certainly do! Whether you are fascinated by Victorian, Georgian, or Edwardian sash styles and panel arrangements, we will ensure you receive a spectacular-looking solution that harks back to days and decades gone by.
In fact, you benefit from the best modern comforts and conveniences, too! While traditional, period windows might look the part, they can often be very draughty! Therefore, we work hard to bring the best of both worlds together. That means we work to create a classical look with all the benefits of modern convenience. You can set up modern Georgian or Victorian sash windows, for example, which are double-glazed, and which offer amazing energy efficiency.
Sash Types Builds And Finishes
It's also a great idea to consider builds and finishes, too. Many people choose uPVC sash windows for their affordability and protection. What's more, these sash window types are some of the most versatile in terms of looks, meaning that if you are keen to put your own spin on a great-looking window or two, a uPVC option may well be the best route to travel.
However, don't discount brilliant wooden sash windows, either! Our professional team will offer you a variety of brilliant timber looks and builds which will not only look the part, but which will also ensure your home is warm and cosy from season to season. It really is a great option to get the best of both worlds.
However, it's worth remembering that different styles and finishes have different benefits and demands. Therefore, make sure to speak to our team if you'd like to know more about what to expect from different types of sash windows.
How much do different types of sash windows cost?
Sash window types can vary in terms of pricing. This is because factors such as the material used, the size of window you buy, and how many you purchase for your home can all impact on cost. That's why SJB Sash offers a fully bespoke experience when it comes to building window design and installation plans. Therefore, instead of falling back on flat pricing, you simply need to call us or email our team and we will let you know exactly what to expect.
If you are setting up a specific budget for your windows and want to make sure you are getting great quality, low-cost sash window types, it makes sense to speak directly to our team. We have years of experience in setting up custom plans and bespoke sash window installations. You never know how much you could save in the long run!
Therefore, make sure to call SJB sash now to find out how much money you could be saving on different types of sash windows near me. Want to know what we have in stock? Take a look at our full range or call us at 02082969487 or email on info@sjbsashwindows.co.uk if you'd like to set up a bespoke plan of action. It really is that simple!