SJB Sash Windows are leading experts in the design and provision of sash windows Balham and beyond.  More than just a simple window and door company, we take immense pride in our work.  While we are specialists in sash window technology, we support a huge range of different options, as well as double glazing Balham homes can rely on all year round.
Are you looking for a cost-effective, great-looking sash window system?  Maybe you're interested in finding low cost Georgian sash windows Balham or elsewhere.  Regardless, it's important to us that we find you the perfect fit.  With just a few measurements and details, we will make sure to set you up with the ideal look and most practical option for your home.  For new homes or existing builds, our window designs and installation services cannot be beaten.
A Choice of Sash Windows In Balham
We're pleased to be able to offer our customers so much choice in leading sash window designs and installations.  Whether you are looking for timber sash windows Balham or otherwise, we have an extensive collection to suit you.  We encourage you to take a look at our fabulous range of windows and doors before approaching us for a quote.  Find a look and style which appeals to you and which fits in well with your existing property.
If you're not sure what will work best, our experienced team will be on hand to support you.  Looking at flush sash windows Balham or elsewhere?  Interested in working with a low-cost door company Balham homes rely on?  For timber casement windows Balham and beyond, there is no better option on the market.  We want to make sure that you have access to the very best materials, designs and team support.
Long-Lasting and Cost-Effective
From sash style uPVC windows Balham to bifold doors elsewhere in London, all of our products are designed, manufactured and fitted with years of use guaranteed.  Our windows and doors are easy to clean and maintain.  What's more, if you choose double glazed sash windows Balham or otherwise, you can quickly secure and adjust your systems to your own ends.
While sash windows and door systems are easy to use from the inside, anyone trying to break in will come up short.  Our solutions offer the pinnacle in home security.  Safely lock your sliding door or sash window and feel free to go about your day.  Our systems are always tried and tested to provide the very best in home safety assurance.
You may even be interested in double glazing Balham homes are taking advantage of.  Why not?  Secondary glazing is a fantastic option if you'd like to cut the cost of your energy bills, and if you want that little bit of added protection against the outside world.  We think that double glazing should come as standard across all London properties, and even beyond.
WINDOW STYLES
YOUR WINDOW, YOUR WAY. EVERY TIME
Our truly bespoke design, manufacture & installation service allows you to craft your own design from our wide range of colours & styles to compliment your home.
Call Us Now
WINDOW COLOURS
We can also paint your new timber windows and door two tone, one colour outside, and a different colour inside.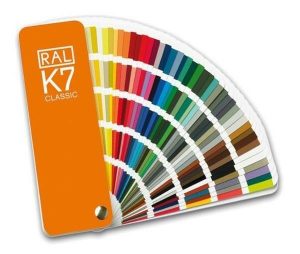 We can also paint your new timber windows and door two tone, one colour outside, and a different colour inside.
Want to know more about how much sash windows Balham cost?  While we don't list specific prices and rates on our website, we can always assure you of fair pricing.  We guarantee low cost sash window and door installations on a bespoke basis.  Therefore, you should always feel free to call or email our team for a quick quote at your convenience.
We will build your unique quote based on the style of installations you choose, as well as labour and time needed.  We will also ensure to price your job with complete transparency.  We understand that our customers need to know how much they can expect to pay before we get started.  It just makes sense!
Therefore, never be afraid to get in touch for a quote.  We never compromise quality products for the price.  Whether you are looking for low cost uPVC sash windows Balham or elsewhere, we want to make sure you get the best rates for the services you need.  No exceptions!
Call The Team
If you've taken a look at our wide range of products and would like to know more, please do get in touch via the contact form.  We are a leading glazing company Balham homes turn to when they need high-quality windows and doors at short notice.  Let us work with you to find a cheap, long-lasting window or door system.
WHAT OUR CLIENTS SAY
"Everything that was done was perfect. Absolutely recommend, Steve and his team are conscientious, reliable and first class workers."
"I'd definitely use them again for future work and wholeheartedly recommend them to others."
"Definitely recommended, everything is thoroughly done and methodical. Very courteous and polite."
Fantastic job, on time, on budget, great quality and nice to deal with, great looking double glazed sash windows in existing wood box frames.
You will not be disappointed with SJB Sash Windows service. It is second to none.
A new look to my house. My fantastic new windows have transformed my home.
Stephen with Sash Windows did very good work – was responsive to the first call and in giving the estimate, and scheduling. Prompt, efficient, fast workers but without losing good workmanship – so important! Careful with the wood surrounds. Cleaned up well after the work was completed. I could well recommend this firm. I had insulating strips installed.