Gold Range UPVC Sash Windows London
The SJB Gold is the epitome of the Gold Collection design philosophy – an outstandingly authentic, exceptionally-performing and work of art.
The SJB Gold was one of the very first UPVC sash windows online to be cleared for use in conservation areas – and it's still the best. With slim timber-like profiles and a 35mm meeting rail, no other sash window looks as authentic. And with period features as painstakingly detailed as full mechanical joints, deep bottom rail and external putty lines, it would take an expert to tell it apart from a genuine timber sash.
What's more, you get all that careful craftsmanship, historic detailing and vintage appeal with the all-round exceptional performance of twenty-first century UPVC. It's why we call it the SJB Gold.
SJB Gold Period Features
It's the little things that make the SJB Gold special – the tiny details that make it virtually indistinguishable from a classic timber sash.
Huge effort over decades has gone into making the SJB Gold as authentic as it can possibly be – culminating in a much-coveted G Award in 2013.
Styles Of Sash Window
There are many styles of sash windows, we are able to create the variant that suits your property.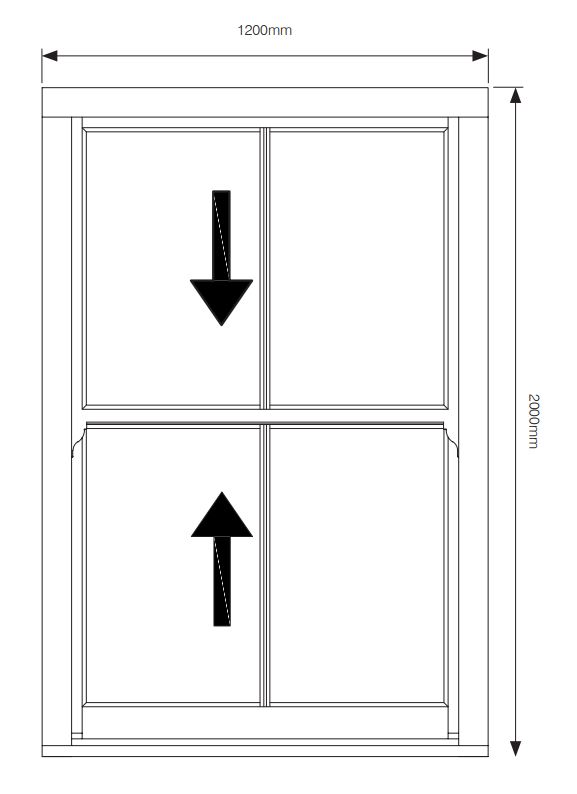 | Title | Platinum & Gold Range | Silver Ranger | Bronze Range |
| --- | --- | --- | --- |
| | | | |
| PROFILE DETAIL | Putty line | Putty line | Sculptured |
| MEETING RAIL | 35mm | 44mm | 60mm |
| RUN-THROUGH HORN | Seamless | Flat (option) | Flat (option) |
| NO HORN | Seamless (option) | Option | Option |
| CORNER DETAIL | True mechanical | Welded | Welded |
| DEEP BOTTOM RAIL | Standard | Standard | Option |
| DEEP CILL | Option | Not available | Not available |
| ASTRAGAL BARS | Authentic | Heritage | Geo |
| FURNITURE | Globe | Acorn | Acorn |
| REMOVABLE STAFF BEAD | Option | Not available | Not available |
Full Mechanical Joints Emulating Traditional Joinery
Run-through sash horn
Authentic woodgrain finish
Traditional globe claw furniture
Ultra-slim sightlines, including 35mm meeting rail
Authentic surface-mounted astragal bars in a range of period designs
A-rating as standard
Tilt facility for easy cleaning
Maintenance-free – no more painting!
Accepted in many conservation areas
Projects we have completed
We've mastered our craft over many years of manufacturing & installing a wide range of
Sash, Casement, and Doors into a wide variety of homes.
SJB Gold Range UPVC Windows
SJB Gold Range UPVC Windows have been designed to perfectly replicate the charm and period character of your existing timber sash windows. Using slim timber-like profiles and industry leading 35mm meeting rail no alternative sash window can match up to it's style and authenticity. It would take a real expert to spot that an SJB Gold Range window is actually PVC as they come complete with detailed joinery style mechanical joints, run-through horns, a deep bottom rail and external putty lines.
The SJB Gold Range also will provide you with the benefits that modern materials and techniques offer as standard, that includes high energy efficiency and security, plus low maintenance and reduced sound pollution.
The SJB Gold Range meeting rail is the slimmest on the market today, it's almost 10mm slimmer than the SJB Silver Range meeting rail and leads the way in authentic UPVC sash window design. And by designing our own we have removed the exterior interlock line making the meeting rail look exactly like a single solid piece of timber. It's authenticity at a maximum level.
There aren't any welds on an SJB Gold Range window, everything is fully mechanically jointed. Using custom jigs, blocks and brackets every join on the frame and sashes is a finished butt joint, exactly as you would find on a timber frame. Furthermore frame joints are horizontal while the sashes are joined vertically, this means added strength and accurately mimics original timber sash construction. Such attention to details is what sets the SJB Gold Range UPVC sash windows online apart from it's competitors.
The SJB Gold Range window also features a bespoke run-through horn which is topped off with a flush fitting cap, the end result of which is the most authentic run-through horn we believe you will find.
With flat putty style external glass lines and subtly moulded internal ones fully matched on the astragal bars, triple sealed concealed brushpiles, discreet silver or white gaskets and an authentic deep bottom rail, these windows offer the slimmest sightlines available.
The SJB Gold Range window comes in white ash woodgrain finish as standard, from which you can then choose plain white, cream woodgrain, golden oak and rosewood. We can also factory spray the windows in any RAL colour you desire, both externally and internally.
The SJB Gold Range window is specifically designed to be the most authentic UPVC sash window available, and a final benefit? It will never need painting again!
Rehau slim profile
Exclusive 35mm meeting rail
Fully mechanical joints
Run-through horns
Deep bottom rail
Flat external putty lines
Woodgrain finish (white, cream, golden oak, rosewood)
Bespoke globe claw furniture
Torsion balances
'A' rated thermal efficiency
Choice of gasket colours
Flush or projecting cill (225mm)
Tilt-in sashes for easy cleaning
Maximum width: 1500mm
Maximum height: 3000mm
Frame depth: 137mm
Meeting rail: 35mm
Deep bottom rail: 81mm
Cill depths: 149mm and 225mm
Glazing: 28mm IGUs
Standard finishes: white, white woodgrain, cream woodgrain, golden oak, rosewood
WER energy rating: A
Flat white finish
Painted finish (any RAL colour on smooth or woodgrain)
Secured by Design
Limit stops to restrict opening
Slim-mullion option on combination windows
Extreme weather pack
Lifetime Homes pack
Max width/height and energy rating are dependent on finish and glazing configuration.