Silver Range UPVC Sash Windows
Authenticity is the watchword of the SJB Silver. Accepted for use in conservation areas as discerning as the London Borough of Kensington and Chelsea, Lincoln, Worcester, and Cambridge, the SJB Silver looks every inch the iconic timber sash window – while delivering the convenience and all-round excellence of modern UPVC.
All around the UK, more and more people are choosing the SJB Silver when it comes to replacing their existing windows – won over by a generous selection of colour and finishing options, its robust energy and security performance, and, above all, its incomparable vintage charm.
With its sleek sight lines, deep bottom rail, external putty lines and other period detailing, the SJB Silver is near-indistinguishable from a timber original, offering a level of class and authenticity second only to the Ultimate Rose.
Styles Of Sash Window
There are many styles of sash windows, we are able to create the variant that suits your property.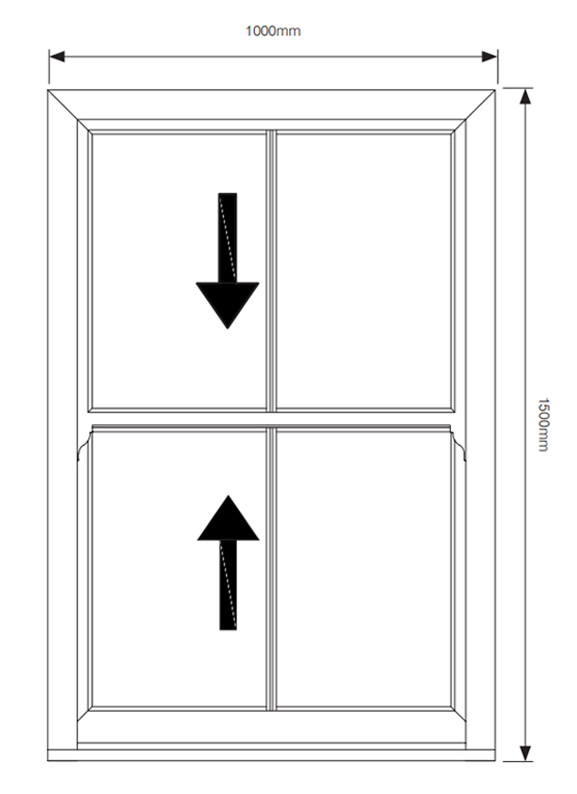 | Title | Platinum & Gold Range | Silver Ranger | Bronze Range |
| --- | --- | --- | --- |
| | | | |
| PROFILE DETAIL | Putty line | Putty line | Sculptured |
| MEETING RAIL | 35mm | 44mm | 60mm |
| RUN-THROUGH HORN | Seamless | Flat (option) | Flat (option) |
| NO HORN | Seamless (option) | Option | Option |
| CORNER DETAIL | True mechanical | Welded | Welded |
| DEEP BOTTOM RAIL | Standard | Standard | Option |
| DEEP CILL | Option | Not available | Not available |
| ASTRAGAL BARS | Authentic | Heritage | Geo |
| FURNITURE | Globe | Acorn | Acorn |
| REMOVABLE STAFF BEAD | Option | Not available | Not available |
Full Mechanical Joints Emulating Traditional Joinery
A-rated energy efficiency
Tilting sashes for easy cleaning
Secured by Design-enhanced window security (optional)
Authentic astragal bar designs and layouts
Extensive array of colours & woodgrain finishes
Wide choice of window furniture and glazing options
Limit stops that restrict how far sashes open, enhancing safety (optional)
Market-leading authenticity, with deep bottom rails, putty lines and decorative sash horns
Projects we have completed
We've mastered our craft over many years of manufacturing & installing a wide range of
Sash, Casement, and Doors into a wide variety of homes.
SJB Silver Range UPVC Windows London
SJB Silver Range UPVC sash Windows are a prestigious market-leading sash window that embodies period charm and character in every aspect. Manufactured with traditional detailing found in original period windows, the SJB Silver Range comes highly customisable and in a range of colours to suit your requirements. Decorative features such as authentic astragal bars and run-through sash horns ensure authenticity and make these windows virtually indistinguishable from timber originals.
These highly engineered windows are both secure and perform, especially when looking at acoustic and energy efficient levels. Furthermore, the modern technology behind these SJB Silver Range windows means that they are low maintenance and easy to operate.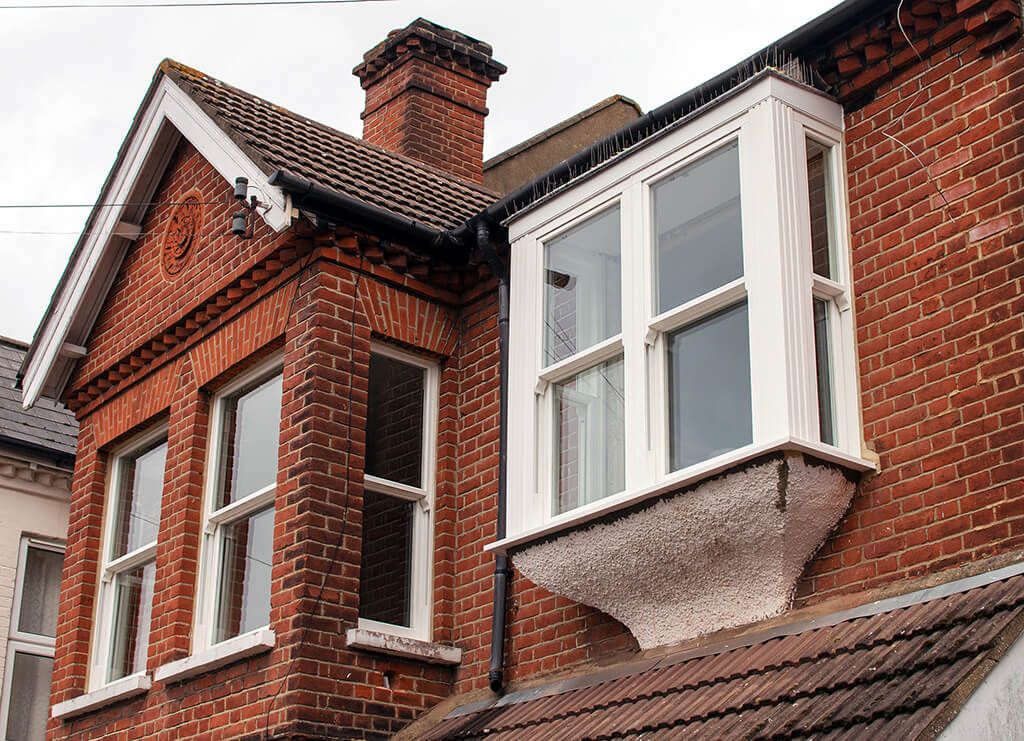 SJB Silver Range windows also boast the slimmest sightlines available. They have flat putty-style external glass lines together with subtly moulded internal ones, fully matched on the astragal bars. There are also triple-sealed concealed brush piles, discreet silver or black gaskets and an authentic deep bottom rail.
The SJB Silver Range window also features a bespoke run-through horn, which is topped off with a flush fitting cap, the result of which is the most authentic run-through horn we believe you will find.
Another SJB Silver Range innovation sees both sashes tilt inwards, making them easy to clean from within your home. These windows might have been designed with authenticity in mind first, but they have modern benefits without affecting cost.
Rehau slim profile
Deep bottom rail
Flat external putty lines
Decorative horns
Welded joints
Traditional furniture
Torsion balances
'A' rated thermal efficiency
Choice of gasket colours
Flush or projecting cill (225mm)
Tilting sashes for easy cleaning
Maximum width: 1500mm
Maximum height: 3000mm
Frame depth: 137mm
Midrail: 45mm
Deep bottom rail: 81mm
Cill depths: 149mm and 225mm
Glazing: 28mm IGUs
Standard finishes: white, white woodgrain, cream woodgrain, golden oak, rosewood
WER energy rating: A
Run-through horns
No horns
Polished welds on flat white windows
White, white woodgrain, cream woodgrain, golden oak or rosewood foiled finish
Painted finish (any RAL colour on smooth or woodgrain)
Secured by Design
Limit stops to restrict opening
Slim-mullion option on combination windows
Extreme weather pack
Lifetime Homes pack
Max width/height and energy rating are dependent on finish and glazing configuration.