Is your Epsom home in need of a bit of a refurbishment? Are you in the process of adding value to your home, or are you building a new property from scratch? In any case, you might already be looking for affordable sash windows Epsom can be proud of, and we really can't say that we blame you. Therefore, why not reach out to a leading company who can offer you Epsom double glazing and doors to help bring your home into the modern era?
SJB Sash, as our name suggests, is a leading window design company specialising in sash windows and double glazing. However, we're also a top door company Epsom families and homes call upon top help transform the looks of their patios, their kitchens, their gardens and more besides. Truth be told, we are jacks of all trades – and masters, too! If you're keen to look for the best Georgian sash windows Epsom has on offer but don't want to pay over the odds, all you ever have to do is call our team or contact us via web form, and we will be only to happy to show you how much of a difference we can make to your property.
Premium Sash Windows In Epsom Area
When looking into changing up the windows and doors for your home, you might not always know exactly what you should be looking for. After all, properties can vary in terms of looks and sizes, and some double glazing Epsom and elsewhere might look brilliant in one case, but not so great in others. That's why it makes sense to reach out to an expert team such as SJB Sash, who can help you to not only narrow down your options, but who can work closely with you to find a fit that's going to complement your home, bring out its best features, and add genuine value.
Have you ever thought about taking a modern twist on period windows or doors? For example, you could set up Victorian sash windows Epsom and elsewhere which still carry all the security and comfort features you'd expect from a leading modern window. You might even choose to go Georgian or Edwardian. Even if you're unsure of what the main differences between these looks and styles are, you should always make a point of reaching out to a team who can take you right through the nitty-gritty.
SJB offers a free consultation service, which means that you can discuss your potential window and door solutions with us without having to pay a penny. That's always a good thing. Why should you have to pay through the nose just to discuss plans with an expert? Let us know what you're looking for, and we will help by applying a practical and functional lens on your custom design ideas.
Low Cost Sash Windows in Epsom
At SJB Sash, we are always pleased to offer low cost uPVC sash windows Epsom and elsewhere. We want to make sure that you have access to fantastic value, and for that reason, even though you are always paying an affordable rate for your windows and doors, we will never sacrifice the standard of design or build that you receive. Why should you get less just because you pay less? This never made much sense to us, and what's more, we believe genuinely great value shouldn't be hard to find.
The cost of your window or door solution may vary, but rest easy. When you first call SJB Sash, you will have access to our bespoke pricing, which means there are never any hidden costs or secret fees which are going to put you out of pocket. We want to keep you as informed as possible – meaning that from the start, you'll know exactly what you're paying for.
WINDOW STYLES
YOUR WINDOW, YOUR WAY. EVERY TIME
Our truly bespoke design, manufacture & installation service allows you to craft your own design from our wide range of colours & styles to compliment your home.
Call Us Now
WINDOW COLOURS
We can also paint your new timber windows and door two tone, one colour outside, and a different colour inside.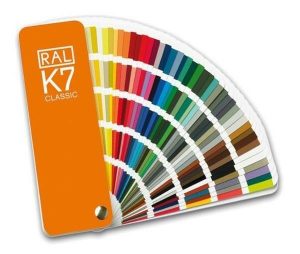 We can also paint your new timber windows and door two tone, one colour outside, and a different colour inside.
Call The Specialists Near You
Ready to change up your windows and doors for less? It's time to contact the experts at SJB. Whether you are looking for the best wooden sash windows Epsom has to offer, or want to know more about low-cost glazing Epsom and beyond, all it takes is a quick phone call at 02082969487 or email us at info@sjbsashwindows.co.uk and we will set you up a plan of action.
WHAT OUR CLIENTS SAY
"Everything that was done was perfect. Absolutely recommend, Steve and his team are conscientious, reliable and first class workers."
"I'd definitely use them again for future work and wholeheartedly recommend them to others."
"Definitely recommended, everything is thoroughly done and methodical. Very courteous and polite."
Fantastic job, on time, on budget, great quality and nice to deal with, great looking double glazed sash windows in existing wood box frames.
You will not be disappointed with SJB Sash Windows service. It is second to none.
A new look to my house. My fantastic new windows have transformed my home.
Stephen with Sash Windows did very good work – was responsive to the first call and in giving the estimate, and scheduling. Prompt, efficient, fast workers but without losing good workmanship – so important! Careful with the wood surrounds. Cleaned up well after the work was completed. I could well recommend this firm. I had insulating strips installed.