Are you considering setting up low-cost sash windows Westminster or elsewhere in London? Struggling to find the best uPVC sash windows Westminster has to offer at prices you can feasibly afford? It's safe to say that there is a lot of choice out there, but here at SJB Sash, we do not believe in charging customers over the odds for fantastic quality sash windows, double glazing, casement windows and doors.
If you are looking for the best wooden sash windows Westminster has to offer, or a leading company who can help to bring a period look to life in just a few touches, we are the only team you will ever need to call. But what if you're not sure which windows and doors are likely to work best for you? How can you be sure that you are getting a great deal? Let's take a closer look.
The Best Sash Windows Westminster Has to Offer
SJB Sash, as you may imagine, lives, and breathes sash windows. It's our main speciality. Our team works tirelessly to design bespoke sash style uPVC windows Westminster families can be proud of, as well as leading Georgian sash windows Westminster homes are continuing to adopt across the area. Of course, we not only offer Westminster sash windows and doors but to other regions and locales in London, too.
Whether you are looking for Victorian sash windows in Westminster or casement windows and double glazing in Chelsea, SJB Sash takes a bespoke approach to design, project management, and pricing. This means that you have complete control over your project, and what's more, you never have to tie yourself into a one-size fits all deal. If something doesn't work for you, let us know and we will make the adjustments necessary.
If you're struggling to find low-cost double glazing Westminster has to offer but still want to get top-quality care and results from your installation, it makes sense to reach out to an experienced, established team. SJB is a name in window installation and supply you can count on for large demands, complex projects, and more.
How Much Do Sash Windows in Westminster Cost?
The average cost of sash style windows Westminster and beyond can vary. As a top glazing company Westminster turns to for competitive pricing and affordable custom projects, we are confident that we offer some of the best value prices for the best care and product support.
There are a few factors which could impact how much you pay for secondary glazing sash windows Westminster and beyond. For one thing, the style of windows you choose may impact the price you pay at the end of your project. For example, you may pay a different rate for a simple uPVC sash window than you might for a Victorian period look.
However, this is no reason to worry about how much sash windows cost across London. SJB makes pricing and project rates abundantly clear to you when you call. Or you could get in touch with us through our contact form, and we will let you know how much you can expect to pay for the perfect patio doors, Georgian sash windows or simple double glazing.
We want to make sure that our customers have access to the best secondary glazing sash windows Westminster families can take advantage of. At the same time, we understand that you are likely looking for a great deal! We really can't blame you. Therefore, we always encourage you to call in or drop us a line through our online form – let us show you how much you could save.
WINDOW STYLES
YOUR WINDOW, YOUR WAY. EVERY TIME
Our truly bespoke design, manufacture & installation service allows you to craft your own design from our wide range of colours & styles to compliment your home.
Call Us Now
WINDOW COLOURS
We can also paint your new timber windows and door two tone, one colour outside, and a different colour inside.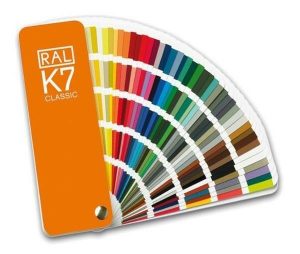 We can also paint your new timber windows and door two tone, one colour outside, and a different colour inside.
Call The Best In Your Area
Looking to know more about how much the best sash windows Westminster cost? What about whether or not a leading team can set you up with reliable French doors Westminster or beyond? In any case, it's high time you got in touch with SJB Sash, as we are continuing to provide fantastic, great value window and door solutions to people across London.
Tired of reaching out to other double glazing companies Westminster has available? Call one that will actually make a positive difference. Contact SJB Sash now via 02082969487 or drop an email on info@sjbsashwindows.co.uk to start discussing your project ASAP.
WHAT OUR CLIENTS SAY
"Everything that was done was perfect. Absolutely recommend, Steve and his team are conscientious, reliable and first class workers."
"I'd definitely use them again for future work and wholeheartedly recommend them to others."
"Definitely recommended, everything is thoroughly done and methodical. Very courteous and polite."
Fantastic job, on time, on budget, great quality and nice to deal with, great looking double glazed sash windows in existing wood box frames.
You will not be disappointed with SJB Sash Windows service. It is second to none.
A new look to my house. My fantastic new windows have transformed my home.
Stephen with Sash Windows did very good work – was responsive to the first call and in giving the estimate, and scheduling. Prompt, efficient, fast workers but without losing good workmanship – so important! Careful with the wood surrounds. Cleaned up well after the work was completed. I could well recommend this firm. I had insulating strips installed.