Thousands of homes across North London are taking advantage of some fantastic trends in window and door design.  Are you worrying that you're falling behind?  Maybe you're looking into the average sash windows North London cost, but are concerned you might not be getting value for money.  Maybe you just want to find a door company North London families rely on for quality fittings to fit your budget.  In any case, there are more than a few reasons why you should think about calling SJB Sash.
What puts SJB Sash above the rest of the pack?  Simply put, we're experienced, friendly, and conscious of what matters to our customers.  We want to make sure we fit top quality sash windows North London and beyond – ones which our customers can rely on to keep themselves warm, comfortable and safe all year round.  Why should you ever have to pay premium rates for poor quality window design?
Sash Style uPVC Windows in North London
As our name suggests, we are experts in the design, manufacture and installation of sash windows North London and beyond.  However, we also make sure to offer all our customers a fantastic bespoke service.  This means that there are never any projects or requests which we feel we cannot take on.  If you want to know more about sliding sash windows North London families are taking advantage of, we will always be happy to show you what we can do.  You may even want to look into Georgian sash windows in North London or Victorian sash windows in Twickenham.  Wherever you are, we'll make sure to offer you a wealth of ideas and the confidence you need to go ahead with your dream project.
Our window and door solutions offer comfort, class, security and wonderful aesthetics.  We believe you shouldn't focus on looks alone.  However, when it comes to building a superb presentation for your home, fantastic timber sash windows North London and elsewhere can certainly help!
Local Door Company – North London Prices
It's only natural that, before taking on new windows and doors, you are going to need to set yourself a solid budget.  That's why we recommend you call our team for a bespoke price.  You may have already been in touch with an affordable glazing company North London or elsewhere who is offering you cheap rates.  However, can you really be sure that there are no hidden costs?
What sets SJB Sash apart from the pack is, of course, the fact that we are so upfront on pricing.  We want to be as transparent as the glazing we supply.  Therefore, whether you want to know more about door company North London prices or otherwise, we welcome you to get in touch for a reliable quote.  You should either call us or make sure to fill in our web form.  We will then get in touch with you with more details.
If you're looking for flush sash windows in North London but are worrying about costs and prices, it's time to put those concerns to bed.  Get in touch with our team, and we will set up a free consultation and quote you can rely on.  That goes for all our services – even the most luxurious or advanced wooden sash windows North London is famous for!
WINDOW STYLES
YOUR WINDOW, YOUR WAY. EVERY TIME
Our truly bespoke design, manufacture & installation service allows you to craft your own design from our wide range of colours & styles to compliment your home.
Call Us Now
WINDOW COLOURS
We can also paint your new timber windows and door two tone, one colour outside, and a different colour inside.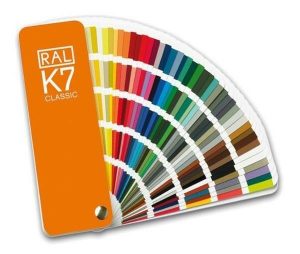 We can also paint your new timber windows and door two tone, one colour outside, and a different colour inside.
We don't just install Georgian sash windows London and elsewhere.  We are a top London door company, which means we compete with many other firms in our region with high-quality patio doors, entrance fixtures and more.  Looking for bifold doors London or elsewhere?  Are you struggling to find the right fit?  Don't worry.
We are specialists in a wide variety of door and glazing solutions.  Whether you like the idea of French doors London properties are making the most of, or if you'd like something more straightforward, we can help.  We only ask for a minimum of information from you before we get started.  This way, we can build a quote for you based on your specific needs.
Choose Local Experts
SJB Sash is a team of passionate, reliable experts in window design and installation.  We want to make sure the windows and doors you receive are perfect for your needs and wants.  You should never have to compromise for the sake of price!
If you are already looking elsewhere for double glazing in North London, for example, do make sure to call us for a free quote as a priority.  We have more than a few years in the trade behind us, which means we're confident we know what North London families are looking for.
If you'd like to know more about the services we offer and would like a helping hand with a variety of interior and exterior design ideas, call SJB Sash today on 02082969487 or fill out our online form.  We'll make sure to offer you a free consultation and quote that fits your budget perfectly – no questions asked.
WHAT OUR CLIENTS SAY
"Everything that was done was perfect. Absolutely recommend, Steve and his team are conscientious, reliable and first class workers."
"I'd definitely use them again for future work and wholeheartedly recommend them to others."
"Definitely recommended, everything is thoroughly done and methodical. Very courteous and polite."
Fantastic job, on time, on budget, great quality and nice to deal with, great looking double glazed sash windows in existing wood box frames.
You will not be disappointed with SJB Sash Windows service. It is second to none.
A new look to my house. My fantastic new windows have transformed my home.
Stephen with Sash Windows did very good work – was responsive to the first call and in giving the estimate, and scheduling. Prompt, efficient, fast workers but without losing good workmanship – so important! Careful with the wood surrounds. Cleaned up well after the work was completed. I could well recommend this firm. I had insulating strips installed.