Replacement UPVC Sash Windows
Over time, windows will always need more than a little TLC. Older windows and styles will sometimes need replacing after decades of wear and tear. Even the best windows and installations can break down over the years. Therefore, even if you may be clinging onto hope that your old windows might see you through another month or so, it is always worth considering looking into replacement uPVC sash windows.
SJB Sash's leading team of window installation experts know more than a few ways to help revitalise a property. Whether you already have sash windows at home or are thinking of setting up new uPVC sash windows for a whole new look, there are plenty of great reasons why you should reach out to us for a quote. We promise to offer you clear, competitive pricing, and what's more, the windows we install will weather years and years to come.
Looking for affordable replacement uPVC sash windows near me? Make sure to reach out to an experienced team of specialists as soon as possible.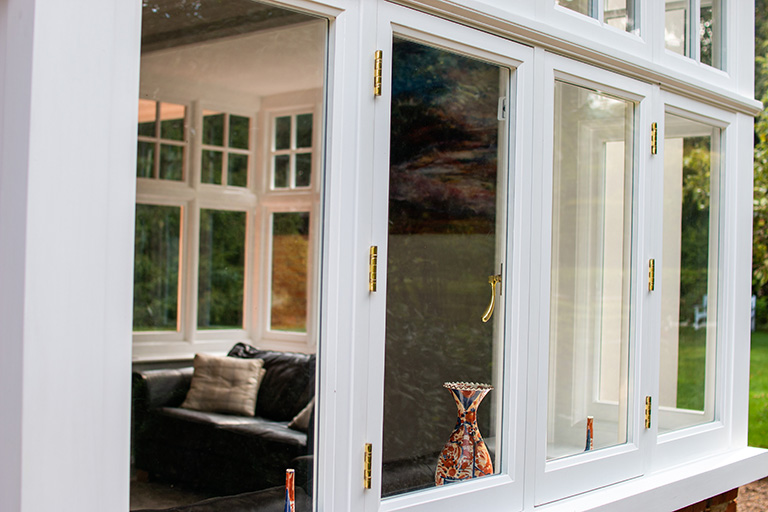 Why Choose Replacement UPVC Sash Windows?
As you may expect, we are specialists in the design and fitting of flexible sash windows. We're pleased to offer sliding sash styles, box sashes and more besides. We're also pleased to help homes and customers across our region replace their existing glazing and framing with our leading technology. Sash windows are just as popular now as they have ever been and given that the oldest sash windows date back to Georgian times, that's a remarkable feat!
Replacing your windows with uPVC sash makes perfect sense. uPVC has been a window installation standard for decades. It is often seen as the most affordable choice in window design and build. However, that doesn't make it inferior to other window styles or materials. If anything, it just ensures that they are more cost-effective than many other options.
uPVC is remarkably resistant against years of wear and tear and changing weather. What's more, it is amongst the easiest window materials to clean and maintain and is also one of the most flexible solutions. This means that you can install uPVC sash windows in a variety of looks and colours if you wish!
Local replacement uPVC sash windows are also extremely easy to manage. They are very quick to set up, and you can be sure that you'll get security and comfort for time to come. What's more, our team will always be happy to look at bespoke or custom uPVC sash solutions with you. Why not go for a whole new look while replacing your windows?
How Much Do Replacement uPVC Sash Windows Cost?
The overall price of replacement uPVC sash windows will vary depending on your needs. For example, the size and complexity of your replacement can instantly affect how much your final bill will come to. You should also consider customisation options, as well as how many windows you wish to replace. We offer a bespoke service for a reason – to ensure that our customers can clearly see what to expect from us before we get started.
This also ensures ease of budgeting. Therefore, you won't ever have to worry about the final cost of your project. We never add or hide fees or costs along the way. We want to be clear, concise, and transparent in everything we do for you. While the cost of your replacement uPVC sash windows may vary, we want to give our customers as much confidence as possible in their buying decisions.
Replacing windows can be a trying time. If you need to replace all the windows in your home, you will likely need to take plenty of time and effort to make sure everything is fully cared for. However, with a leading name in window design and build by your side, the whole process is made that little bit easier. And why not?
Therefore, please don't worry about the price of replacement uPVC sash windows. Simply have a chat with our team and we will work out a cost-effective plan of action with you that allows you to get your home looking great again for less than you might otherwise imagine.
Contact SJB Sash
SJB Sash is proud to offer a brilliant service to all customers looking for leading sash window designs and installations across the region. What's more, we want to make sure that if you do need reliable replacement uPVC sash windows at short notice, you will always have a port of call and a phone number to dial if you need the support.
SJB Sash will replace your uPVC sash windows at competitive rates, and within timescales to suit you? Trying to look for an affordable expert but are struggling to make the right connection? Call on 02082969487 or email us now for a free quote as soon as you can.