If you're in the process of replacing windows and doors in your property, you will naturally want to balance top quality manufacture alongside affordable rates.  Sometimes, that's easier said than done!  However, here at SJB Sash, we aim to provide a genuine difference to our customers.  Whether you want to know how much sash windows Bromley cost, or if you are looking for affordable door company Bromley prices, we will always make sure to set a budget you can afford.
Are you interested in installing reliable casement windows Bromley and elsewhere?  Are you struggling to find the right company offering glazing Bromley, Twickenham and Dulwich?  SJB Sash is a long-established, leading name in sash windows, contemporary door solutions and more besides.  Whether you have bespoke needs or would like to know more about glazing and home installations from our catalogue, we will always be happy to help.
Quality Double Glazed Sash Windows Bromley
Ask any of our team what makes for a perfect window or door solution, and they will likely say double glazing is the standard.  Not only is it easy to install and maintain, but it's also extremely affordable.  Double glazing is an option we recommend to all our customers regardless of their needs or design choices.  But why is this?
Simply put, double glazing Bromley and elsewhere stands the test of time.  Whether you would like to install flush sash windows, double glazing offers incredible insulation and looks great no matter the style or shape of your windows.  We therefore, encourage you to take a look at secondary glazing options as part of any windows and doors you order from us.
We'll make sure to run through our variety of choices and styles with you before we start your project.  Therefore, we can make sure you are completely happy to proceed. Are you interested in secondary glazing sash windows Bromley or beyond?  Call or email us to find out more.
Georgian Sash Windows In Your Local Area
One factor that sets SJB sash apart from the local competition is our versatility and flexibility.  We're pleased to offer a huge range of solutions to families and homes across our catchment areas.  Whether you like the look of Victorian sash windows in Bromley or Georgian casement windows, we ensure to offer you a colossal selection.
You'll then be able to work with our designers to find the perfect look and fit.  We want to include you in the heart of your project as much as possible.  Therefore, whether you're happy to go completely hands-off, or if you want to take more control over your project, we're here to oblige.
Once the design phase is complete, we will make sure to set timescales and expectations that fit your timetable and lifestyle.  We think it's crucial to offer a service that works around you and not the other way around.
WINDOW STYLES
YOUR WINDOW, YOUR WAY. EVERY TIME
Our truly bespoke design, manufacture & installation service allows you to craft your own design from our wide range of colours & styles to compliment your home.
Call Us Now
WINDOW COLOURS
We can also paint your new timber windows and door two tone, one colour outside, and a different colour inside.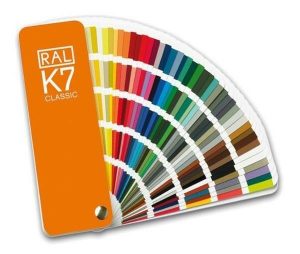 We can also paint your new timber windows and door two tone, one colour outside, and a different colour inside.
Door Company Bromley Prices
Want to know more about door company Bromley prices?  While some local companies offer pricing and costs in full lists on their websites, we encourage our customers to contact us for bespoke rates.  This way, we can build you a custom package with no room for error.
Some local window and door companies may offer low rates, but ultimately, they can also sneak prices and fees along the way.  Therefore, by calling us direct, we can quote you for casement windows Bromley and beyond with complete certainty.  This makes things predictable and concrete for you, and it also means you can start your project with us sooner rather than later.  Why wait around for budgets to clear?
Call Your Local Sash Window Specialists
SJB Sash is a leading name in secondary sash windows Bromley and beyond.  We make sure to offer fantastic products, friendly service, affordable rates and aftercare you can count on.  Not many other companies can say the same.
Therefore, if you are on the lookout for the best prices for windows and doors in Bromley and beyond, it's high time you called SJB Sash.  Let us find the best look and fit for your home, as well as the perfect solutions for your budget.  Why pay more for poor quality products?  Call on 02082969487 or get in touch via our contact form as soon as you're ready.
WHAT OUR CLIENTS SAY
"Everything that was done was perfect. Absolutely recommend, Steve and his team are conscientious, reliable and first class workers."
"I'd definitely use them again for future work and wholeheartedly recommend them to others."
"Definitely recommended, everything is thoroughly done and methodical. Very courteous and polite."
Fantastic job, on time, on budget, great quality and nice to deal with, great looking double glazed sash windows in existing wood box frames.
You will not be disappointed with SJB Sash Windows service. It is second to none.
A new look to my house. My fantastic new windows have transformed my home.
Stephen with Sash Windows did very good work – was responsive to the first call and in giving the estimate, and scheduling. Prompt, efficient, fast workers but without losing good workmanship – so important! Careful with the wood surrounds. Cleaned up well after the work was completed. I could well recommend this firm. I had insulating strips installed.