When it comes to finding the best sash windows Fulham has to offer; you're going to need to look for experience.  You're also going to need to look for quality materials, as well as the best tools in the business.  What's more, you're going to need to watch your budget.  With all of this in mind, how easy is it to track down quality sash windows and doors that won't break the bank?  How much do sash windows Fulham cost?
SJB Sash is a leading name in window and door design and installation.  Our team has years of experience in creating some of the most stunning interior and exterior design solutions for a variety of homes across our catchment areas.  We want to make sure all our customers get access to fantastic quality glazing and installations that they can feasibly afford.  We simply don't believe in people paying more than they need to for the best windows and doors around.  Read on to learn more about timber sash windows Fulham and elsewhere.
Trusted uPVC Sash Windows Fulham
When it comes to the best quality sash style uPVC windows Fulham has to offer; we make sure to stay ahead of the competition.  Years of experience in the trade has led us to perfect the work we do for thousands of people.  uPVC sash windows Fulham and elsewhere are some of the most affordable solutions around, as well as being some of the most convenient and easy to maintain.  Casement windows Fulham and elsewhere, too, shouldn't cost you the earth.
We want to give our customers a choice of bespoke installations.  This means you will never have to pick a set choice out of our catalogue unless you want to.  You can call our team anytime for bespoke sliding sash windows in Fulham or elsewhere in the UK.  Therefore, no job or project is too complex or too grandiose.
PROJECTS WE HAVE COMPLETED
We've mastered our craft over many years of manufacturing & installing a wide range of Sash, Casement, and Doors into a wide variety of homes.
What Are Average Door Company Fulham Prices?
We don't just deal in sash windows.  We are a leading door company Fulham customers turn to when they need to replace or upgrade their external doors at short notice.  Not only that, but people who contact SJB Sash know that they will have access to the best quality glazing in their area.  Your doors should not only look good but should also lock in the heat – as well as everything else that's important to you!
People choose SJB Sash for their doors as a result of our dedication to quality care and installation.  From the very start of your project, we will make sure to offer you the best quality glass and framing to fit your property.  If you'd prefer to change the look of your home completely, there's no harm in that!  Therefore, do make a point of contacting our team if you have a bespoke or custom project idea in mind.
WINDOW STYLES
YOUR WINDOW, YOUR WAY. EVERY TIME
Our truly bespoke design, manufacture & installation service allows you to craft your own design from our wide range of colours & styles to compliment your home.
WINDOW COLOURS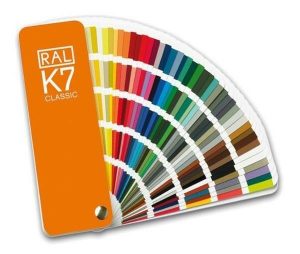 We can also paint your new timber windows and door two tone, one colour outside, and a different colour inside.
Affordable Sliding Sash Windows in Fulham
Of course, one of the best reasons to contact SJB Sash is for our fantastic rates.  We are competitive not only with local firms but with regional rates, too.  This is because we offer bespoke, custom, pricing on demand.  Instead of having to pick from a list of prices and services, you simply need to call us or send us a web form request.  On receipt, we will contact you further with a free consultation.
We build prices around you.  This way, you will never have to pay more than for the services you actually use.  We are a glazing company Fulham customers turn to for honesty and clarity, not just fantastic services and products.
Call The Team
SJB Sash is a leading name in uPVC sash windows Fulham and beyond.  Not only that, but we also make sure to offer our customers a flexible, transparent service.  This, we feel, puts us far ahead of the competition.
If you'd like to know more, all you ever have to do is call.  Get in touch with our team with as much detail as possible and let us deliver you a reliable price that may well surprise you.  Don't pay more for inferior quality products and services elsewhere!  You should never have to compromise.  SJB Sash is here to help bring your dream windows and doors to life.
WHAT OUR CLIENTS SAY
"Everything that was done was perfect. Absolutely recommend, Steve and his team are conscientious, reliable and first class workers."
"I'd definitely use them again for future work and wholeheartedly recommend them to others."
"Definitely recommended, everything is thoroughly done and methodical. Very courteous and polite."
Fantastic job, on time, on budget, great quality and nice to deal with, great looking double glazed sash windows in existing wood box frames.
You will not be disappointed with SJB Sash Windows service. It is second to none.
A new look to my house. My fantastic new windows have transformed my home.
Stephen with Sash Windows did very good work – was responsive to the first call and in giving the estimate, and scheduling. Prompt, efficient, fast workers but without losing good workmanship – so important! Careful with the wood surrounds. Cleaned up well after the work was completed. I could well recommend this firm. I had insulating strips installed.