Timber Doors
The team at SJB have a wealth of knowledge and experience in surveying and designing a wide range of bespoke timber doors for our clients throughout the London area. Our clients can expect their new door to be bespoke, manufactured to replicate the period design of their existing door, or a completely new door design of their choosing. Our survey and technical design team are on hand to discuss your requirements with you. Whether an Entrance, French, or Bi Fold, your new door will be tailor-made to your unique specifications.
To ensure we manufacture your door to your required aesthetic, detailed design drawings will be provided to you for your approval before any joinery is made with a wide range of ironmongery and security choices available, as well as a paint colour and finish of your choice, SJB will make sure that all your expectations are exceeded. With a 50-year guarantee, our doors and frames are fabricated using Accoya Wood, which is the market leading timber for use in exterior door fabrication. Using it exclusively due to Accoya Wood's unique properties gained through an acetylating process, Accoya Wood does not shrink, expand, or rot. When it comes to robust, resilient, great-looking doors which stand the test of time, you cannot go wrong with an Accoya Wood door from SJB.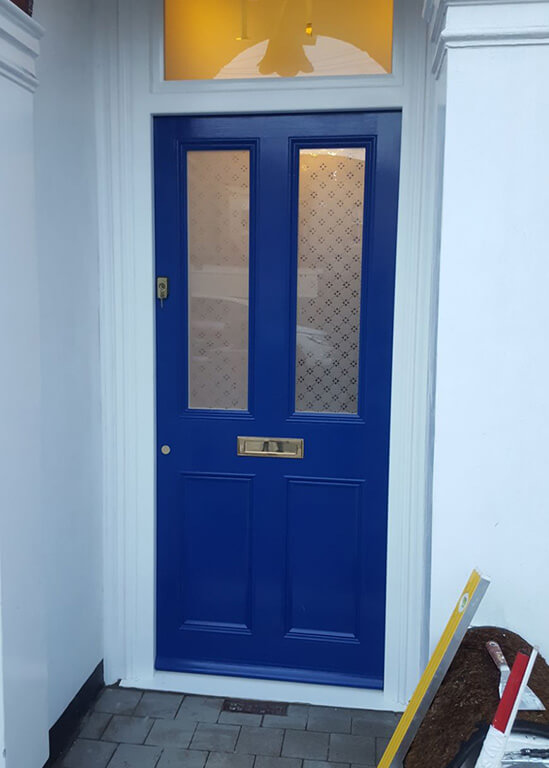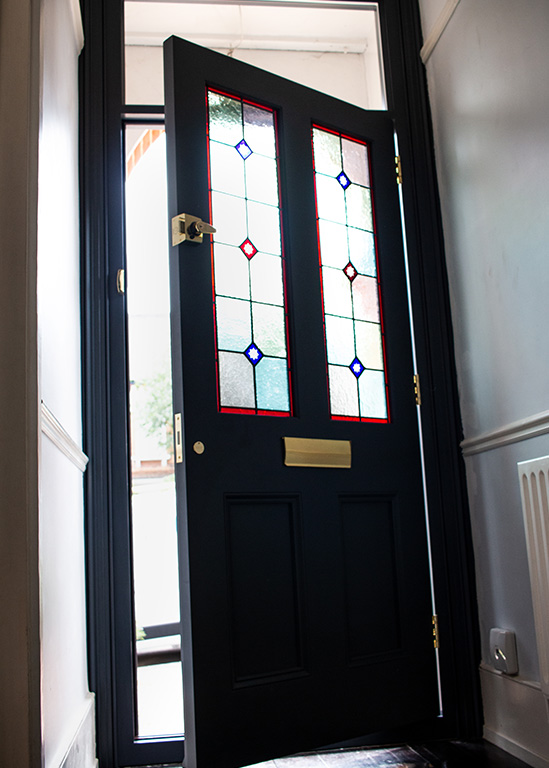 Entrance Doors
SJB supply a range of bespoke entrance doors for clients throughout the London area. Our beautifully hand-crafted doors all come with extensive guarantees.
When it comes to robust, resilient, great-looking doors, you can hardly go wrong with timber. Timber doors are amongst our most popular installations, and what's more, we design and fit them on a completely bespoke basis. Are you thinking of setting up a timber door as part of your front-facing exterior? Our team will always be on hand to help you find the right look and fit you're looking for.
Timber is excellent door material – it looks great and providing you take good care, it will last you years and years of use to come. As a specialist timber door company, we want to make sure you get access to the best fixtures and fittings for your money. Contact our team if you're looking for external timber doors for sale.
Request A Quote
To request a quote fill in your details in the form and we will be in touch to discuss your requirements as soon as possible.
French Doors
Spectacular French doors can really complete the look of a patio or rear installation, opening up your living space and bringing the outdoors closer. Our French doors are designed, built, and installed to a completely bespoke standard.
This means we will never offer you an awkward one-size-fits-all solution! Furthermore, all our options can be easily installed as part of existing home solutions or as part of new builds. We're pleased to manufacture bespoke French doors for a variety of purposes, and it all starts with you.
Timber Patio Doors
And a touch of class to your patio or garden with fantastic timber patio doors.  Timber sliding patio doors are also very easy to use.  What's more, as with any patio door solutions, they offer you instant access into your garden for entertaining or other means.
You'd be surprised as to just how affordable timber patio doors prices can be, too.  We offer a bespoke price list to each of our customers.  Therefore, you'll never expect to pay for more than the services and systems you actually receive.  We want to offer you as much value as possible!
Bi-Folds Doors
For many people, bifold doors make for the best home door solution. When it comes to opening your property onto your garden or patio, you are going to need a system which will easily fold out and fold back in as and when required. That's why so many people choose the bespoke bifold doors, they are endlessly flexible, and often make for the most affordable, cost-effective solutions.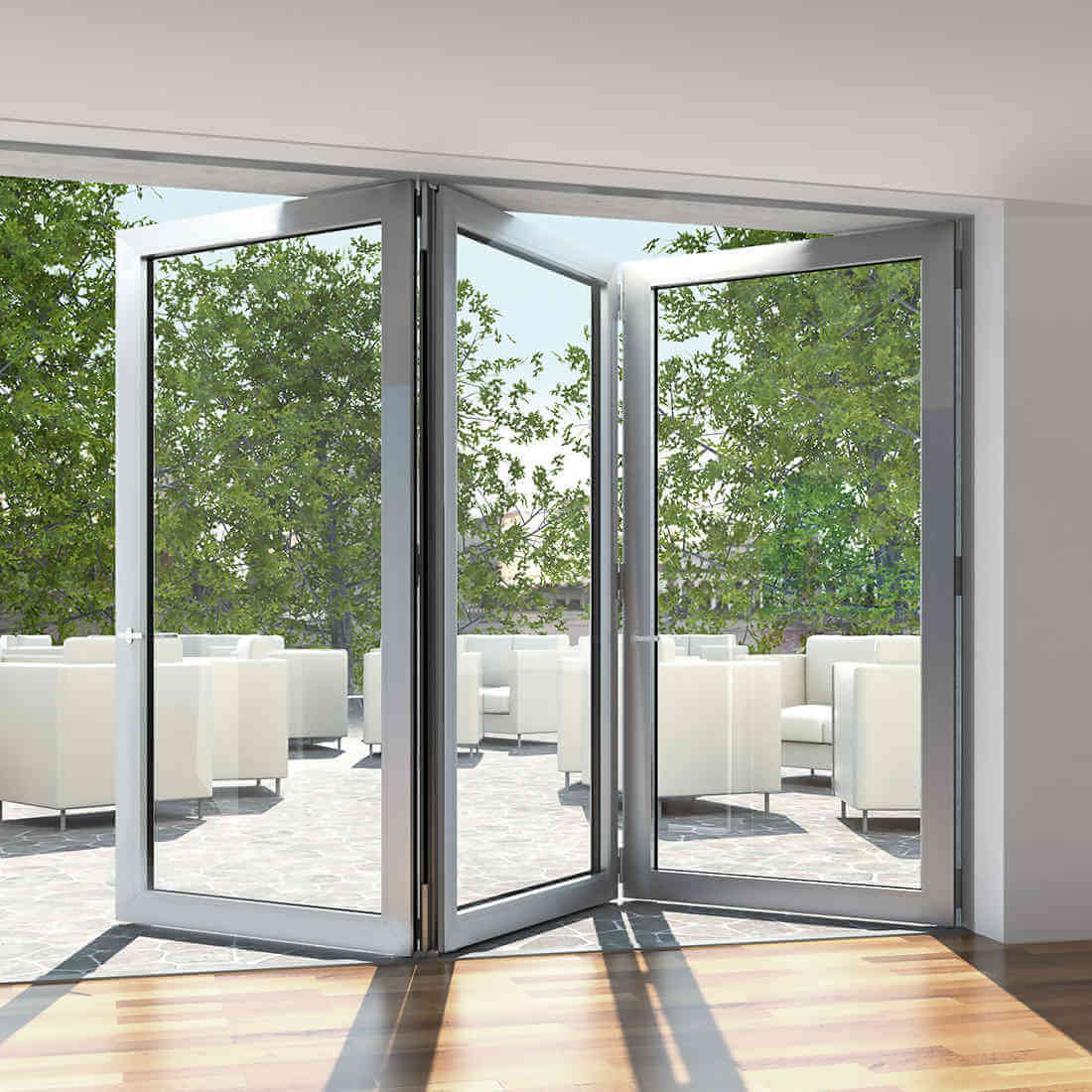 Timber Bi-fold Doors
Timber bifold doors are a fantastic idea if you are keen to blend the exterior with the interior together.  Timber folding doors will easily open up and fold back to give you free, easy access to your patio and garden from your lounge or dining room. It's a great way to just take away a wall and step into the outside world.  External timber bifold doors are, again, very affordable.  Our leading prices and specialist team will always be on hand to support you with a reliable quote. Don't ever worry about timber bifold doors prices – as there is never any obligation to move forward.
Are you interested in timber doors for your property?  Come and have a chat with our team.  Call our helpline directly, or email us for more details – and we'll get back in touch with you.