SASH WINDOWS WANDSWORTH
Many people are looking for great deals on sash windows in Wandsworth.  Who can blame them?  Modern sash window designs are some of the most practical, most secure and best-looking installations in the UK market.  For that reason, SJB Sash Windows has made sure to offer customers a huge variety of sash and casement windows Wandsworth and beyond.
SJB's experienced, leading team of designers and installers cover London and elsewhere in the south.  Are you thinking about taking on low cost double glazing Wandsworth and elsewhere?  Do you want to make sure that you're getting great value from a deal?  Trust a team who has been providing windows and doors to thousands of homes in your region.  Find low-cost sash style uPVC windows Wandsworth homes and families are crying out for.
Low Cost Glazing in Wandsworth
From timber sash windows in Wandsworth to sliding sash windows elsewhere in London, SJB's focus is always on giving you the best variety of products.  What's more, we are in a fantastic position to be able to provide you with excellent quality windows and doors at prices you'd typically have to negotiate for.
We recommend a wide variety of different double glazing products to our customers.  Secondary glazing sash windows in Wandsworth, and triple glazing options, are fantastic for keeping old the cold as well as unwanted intruders, too.  The thicker the glass, the more private your home becomes.  Choose double glazing Wandsworth families choose when they want to lock the world outside.  It's soundproof, coldproof, and amazingly secure.
Take a look at our brilliant, brimming catalogue of window and door styles.  Have you already found a look and fit which appeals to you?  If so, fantastic – simply get in touch with our team, and we will be happy to discuss a bespoke project with you.  Choose from stunning, long-lasting wooden sash windows Wandsworth and elsewhere, or go for something a little more classical in Victorian or Georgian styles.  The choice is always yours!  However, we are always happy to advise if you ever need us.
What Do Sash Windows in Wandsworth Cost?
You may have decided that sash windows are right for you.  However, you may also be thinking about pricing.  Some local window suppliers list all of their prices via their websites.  However, we make sure that our customers have access to a completely bespoke tariff.  You simply need to call or contact us via our website to unlock your free quote.
There are plenty of great benefits to getting a quote for sash windows in Wandsworth.  Every project is going to consist of prices and fees from various factors.  For example, you may pay a specific amount for labour, for materials, and tools.  With our custom quote system, you can obtain a unique price based entirely on your circumstances.  You will rarely receive this level of service elsewhere.  We are confident of this fact.
WINDOW STYLES
YOUR WINDOW, YOUR WAY. EVERY TIME
Our truly bespoke design, manufacture & installation service allows you to craft your own design from our wide range of colours & styles to compliment your home.
Call Us Now
WINDOW COLOURS
We can also paint your new timber windows and door two tone, one colour outside, and a different colour inside.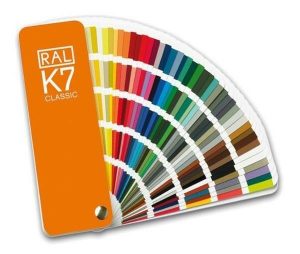 We can also paint your new timber windows and door two tone, one colour outside, and a different colour inside.
Choosing the Right Windows
Choosing uPVC sash windows Wandsworth and elsewhere isn't always easy.  However, thanks to our simple online catalogue, you can easily pick and choose from our full range of services and styles before contacting our team.  Take a look at our portfolio, as well as our online brochures, to get a feel for what we can offer you.
Don't forget that we can tailor and customise all of our glazing and door products to your specific needs.  There is no demand too complex for our team to handle.  We are a responsible and reliable door company Wandsworth families call for new installations, replacements and more.  Take a look at our stunning patio doors in Wandsworth available for you to choose from and add to your project order.
Call the Local Experts Near You
It's easy to get in touch with SJB.  Whether you have settled for sash or are keen on casement, start your project by setting up a quote online.  If you'd prefer to speak to someone in person, our friendly team is available throughout the week to support you.  Call us on 02082969487, and we will build you a quote while you wait.
Are you looking for bifold doors in Wandsworth?  SJB offers windows, doors, and more.  Contact us today for more information at your convenience.
WHAT OUR CLIENTS SAY
"Everything that was done was perfect. Absolutely recommend, Steve and his team are conscientious, reliable and first class workers."
"I'd definitely use them again for future work and wholeheartedly recommend them to others."
"Definitely recommended, everything is thoroughly done and methodical. Very courteous and polite."
Fantastic job, on time, on budget, great quality and nice to deal with, great looking double glazed sash windows in existing wood box frames.
You will not be disappointed with SJB Sash Windows service. It is second to none.
A new look to my house. My fantastic new windows have transformed my home.
Stephen with Sash Windows did very good work – was responsive to the first call and in giving the estimate, and scheduling. Prompt, efficient, fast workers but without losing good workmanship – so important! Careful with the wood surrounds. Cleaned up well after the work was completed. I could well recommend this firm. I had insulating strips installed.