OUR RANGE
Our clients highly rate our fitting and installation service for being both time efficient and cost effective.
Sash Windows London Specialist
SJB Sash Windows is a family-run business specialising in the manufacture and installation of traditional timber sash windows & doors, serving the London area since 2001. Our range of products and services are designed to improve energy efficiency whilst maintaining curb appeal & architectural integrity.
We specialise in the manufacturing, installing and servicing of sash windows & doors. You can count on our expert and experienced staff to provide a trustworthy service that will go beyond your expectations. Whether you need new sash windows or your existing windows repairing we have exactly what you need at prices you can afford.
At SJB Sash Windows we cover all stages of sash window ownership, from installing or reinstating new sash windows through to repairing and replacing existing wooden sash windows. Your new sash windows and box frames are bespoke and manufactured to order. They are installed by our own specialists and are fully guaranteed for your peace of mind.
WHY CHOOSE OUR WINDOWS?
Family run business
Bespoke, hand-crafted timber sashes
Constructed using the original style and design to fit your home
Low maintenance and easy to look after
Reduce heat loss
Effective double-glazing – Multiple Options available
Fully Draught Proofed
Great Value
Free Customer Quotation
DRAUGHT
PROOFING: ONLY
5% VAT!!!!

Click here for an estimate
or call SJB SASH WINDOWS

02082969487
WINDOW STYLES
YOUR WINDOW, YOUR WAY. EVERY TIME
Our truly bespoke design, manufacture & installation service allows you to craft your own design from our wide range of colours & styles to compliment your home.
Call Us Now
WINDOW COLOURS
We can also paint your new wooden sash windows and door two-tone, one colour outside, and a different colour inside.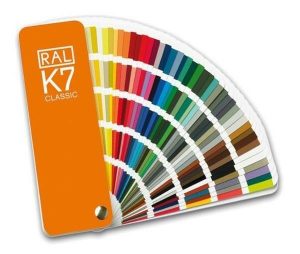 We can also paint your new wooden sash windows and door two tone, one colour outside, and a different colour inside.
POPULAR TYPES OF UK WINDOWS
OUR WINDOW OPTIONS
We're a successful window company that provides traditional timber sash windows, UPVC sash windows, casement windows & doors. Double glazing and acoustic glass which is great for sound-proofing your home.
You can find more details about our sash window services by clicking Service. We offer timber sash window replacement, uPVC sash window replacement, casement window replacement, sash window draught-proofing, sash window repairs & sash window glazing.
OVERHAUL & DRAUGHT PROOFING
Overhauling & Draught proofing helps revive old windows so that they work as intended.
Replace broken or damaged sash cords
Re-weight and balance your sash windows so that they run as intended
Draught seal your windows to stop leaks and improve efficiency.
In order to draught proof or draught seal, we will seal gaps that have formed around your window and frame. If your windows are not draught proofed this may lead to dust, dirt, cold air and noise entering your home. Draught proofing also helps with the smooth running of your sash windows. It also means savings on energy bills by keeping the hot air in, and the cold air out in the cold months.
UPGRADE EXISTING WINDOWS TO DOUBLE GLAZED
You can upgrade your old sash or casement windows with double glazing to improve their energy efficiency.
Not only does it help reduce your energy bill, but double glazing also reduces noise pollution.
You can even add Acoustic Double Glazing to further improve your internal sound quality.
We only use materials of the highest quality and our years of experience means that premium quality doesn't always mean a premium price. As a family-run business, we never compromise on quality & service.
"Everything that was done was perfect. Absolutely recommend, Steve and his team are conscientious, reliable and first class workers."
"I'd definitely use them again for future work and wholeheartedly recommend them to others."
"Definitely recommended, everything is thoroughly done and methodical. Very courteous and polite."
Fantastic job, on time, on budget, great quality and nice to deal with, great looking double glazed sash windows in existing wood box frames.
You will not be disappointed with SJB Sash Windows service. It is second to none.
A new look to my house. My fantastic new windows have transformed my home.
Stephen with Sash Windows did very good work – was responsive to the first call and in giving the estimate, and scheduling. Prompt, efficient, fast workers but without losing good workmanship – so important! Careful with the wood surrounds. Cleaned up well after the work was completed. I could well recommend this firm. I had insulating strips installed.
FINANCE OPTIONS AVAILABLE
We are one of a very small amount of limited companies in south London that allow you/ enable you to spread the cost of your beautiful new windows with finance. We've teamed up with Pegasus Finance a leading UK finance broker, helping our customers to take charge of their finances and spread the cost with their quick and easy five star rated loans, so that we can offer flexible and affordable finance options to those who would prefer to spread the cost.
Pegasus finance is an accredited stress-free way of securing finance for your windows. With no deposit required, you can receive a secure payout within just 24 hours.
We value your home as much as you do which is why we only use high-quality materials to get the finish that you desire and that your home deserves.
All of our quotes provided are bespoke to your individual requirements. With years of experience supplying and installing affordable, beautiful and home changing sash windows that don't compromise on quality – We're here to help you find and secure the best windows for you.
Our finance option customers are protected by Quality Assured National Warranties.