Double Glazed Sash Windows
When it comes to optimum security, warmth and comfort, double glazing has long been the leading standard.  But have you ever considered setting up sash double glazing before?  Double glazed sash windows offer double the comfort, double the control and double the value.  Double glazing is a standard used to increase the thickness of window glass, meaning that they can keep in additional heat and keep out even more of the cold.  For any homes suffering from draughts or bitter temperatures, secondary glazing sash windows provide a fantastic solution to their chilly woes.
Combining fantastic double glazing technology with sash window fittings and security, you're guaranteed to be able to lock out everything you need to.  What's more, the added comfort means you won't need to depend on your central heating so much during the colder months.  That means less money spent on energy bills – and that a fantastic sash window system will effectively pay for itself after just a few months of use.  Why not read on to learn more?
STYLES OF SASH WINDOW
There are many styles of sash windows, we are able to create the variant that suits your property.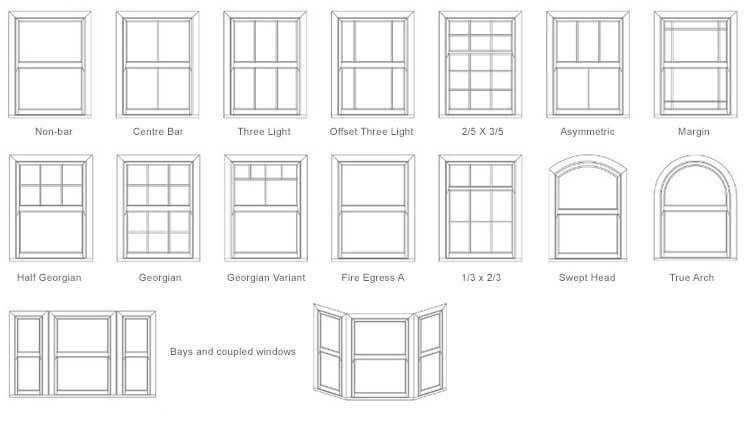 WINDOW COLOURS
We can also paint your new wooden sash windows and door two-tone, one colour outside, and a different colour inside.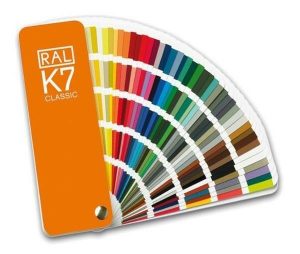 We can also paint your new wooden sash windows and door two tone, one colour outside, and a different colour inside.
Double Glazed Sash Windows Cost
Most homeowners will want to know what they can expect in terms of double glazed sash windows cost before they get started with any projects.  This is only understandable!  Our secondary double glazing cost can vary from job to job.  This is because there are several variables which can affect the time taken, labour needed and materials required.  Therefore, while we don't list specific project prices online, we do still offer a reliable quotation service, whereby you can call our team or book online for a bespoke price based on your exact needs and measurements.
This way, we can make sure that you are always getting access to high value.  Double glazed sash windows don't have to cost the earth, and with the added benefit of sash technology, you will actively save more money in the long run.  Therefore, regardless of upfront pricing, double glazing make for a truly worthwhile investment.  If you're worried about the sash windows cost, we encourage you to get in touch with our friendly team, to look at our products, and to ensure you have all specialist advice that you need.  Alternatively, we will be happy to attend your property to run a full inspection and free quote.
We won't add hidden fees and costs along the way – don't worry!  Count on us for a fixed price at your convenience.  We aim to be as competitive as possible.  If you have already found quotes elsewhere, we encourage you to call us to compare.
uPVC Double Glazed Sash Windows
One of the huge benefits of double glazed sash windows lies in the fact that they look fantastic.  uPVC double glazed sash windows, for example, can be installed with a classic look in mind, or tailored to your exact needs and desires.  In either case, we will make sure to honour the look and style of your property so that your windows won't look out of place!
The double glazed sash is remarkably easy to use.  Simply, slide open your windows with ease for fresh air, and slide and lock them shut when you want to keep in the heat, or to secure your premises.  Double glazing won't just protect the heat you contain.  It'll also help to deter theft, as this glazing standard is more difficult to penetrate.  Therefore, based on security, cost-effectiveness, and thermal preservation, there is only one choice to make.
Or is there?  Our bespoke services encourage you to get creative when it comes to the look and feel of your windows.  While we will always work hard to set up windows for you which complement your property, the final look of your project is entirely up to you.  Choose bespoke wooden sash windows with double glazing or uPVC standards for affordability and durability.  For enhanced durability and protection, you may even choose double glazed timber sash windows.  These systems will last for decades, providing you take good care of them!