If you are looking for sash windows Richmond homes can be proud of, SJB is here to help.  Our team has years of dedicated experience in helping to bring fantastic door and window solutions to life.  Whether you would like to inquire about sash windows Richmond cost, or are interested to learn more about our brilliant range of windows and glazing, you can speak with a member of our team at any time to learn more about the options we have open to you.
We specialise in sash style uPVC windows Richmond families and homeowners can always rely on for comfort and warmth.  Choose a double-glazed sash window system which will weather years to come.  Interested in trying a wooden sash window look?  We will only be too happy to introduce you to our range.
Double Glazing Richmond
We at SJB want to offer double glazing Richmond homes will benefit from both in terms of style and practicality.  Secondary glazing is a standard which will not only help keep you warm but which will also act as an extra layer of security for your property.  We recommend double glazing windows to all our customers.  In some cases, you may even wish to try triple glazing, for extra-thick sound protection and heat retention.
Whether you choose timber sash windows in Richmond or other styles, we will happily bring double glazing to your home.  Our glazing options are practical, affordable, and look fantastic.  Double and triple glazing can work perfectly with both modern and classical home styles.  All you need to do is ask us to show you how!
A Colossal Choice
One of the great reasons to choose SJB Sash Windows is in the choice we bring to our customers.  Are you looking for cost-effective sash or casement windows?  Choose from stunning uPVC sash windows Richmond or elsewhere.  If you'd prefer to try a modern, practical style of sash, we can introduce you to horizontal sliding windows with the utmost in security.
SJB is an experienced, reputable and leading door company Richmond families turn to.  From patio door replacements to new French door installations, our team works tirelessly to create unique solutions for our customers.  In addition, we will always keep your needs and wants at the heart of everything we do.  You simply need to let us know what you're looking for in terms of style, form and in terms of practicality.  You can rely on us to do the rest.
WINDOW STYLES
YOUR WINDOW, YOUR WAY. EVERY TIME
Our truly bespoke design, manufacture & installation service allows you to craft your own design from our wide range of colours & styles to compliment your home.
Call Us Now
WINDOW COLOURS
We can also paint your new timber windows and door two tone, one colour outside, and a different colour inside.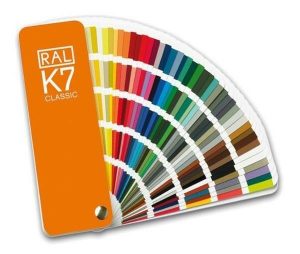 We can also paint your new timber windows and door two tone, one colour outside, and a different colour inside.
Keeping You Informed on Cost
From flush sash windows in Richmond to bifold doors in Battersea, SJB makes sure to be transparent on costs.  We don't list all of our fees on our website.  That's because we offer a fully bespoke service on all our windows and doors.  This way, we can build you a unique package based on precisely what you need.
We will only ever charge you for the labour time, materials and tools you require.  From the very start of your project with us, we will offer you a reliable quote which won't break your budget.  We want to be sure that you are completely clear about our costs before we proceed.  You never have to worry about additional fees for parts or labour which you haven't already arranged with us.
Double glazing sash windows in Richmond don't have to cost the earth.  In fact, there are some incredible luxury styles which we can bring to life for less than you would typically expect.  Take a look at our catalogue online and, if anything inspires you, get in touch with us to build your free quotation.
Call Us Today
Are you in need of a glazing company Richmond relies on?  Do you want access to a variety of styles and services without having to pay over the odds?  Our experienced team at SJB Sash Windows is here to create you a fantastic deal.
Whether you are looking for affordable patio doors in Richmond, or are simply keen to learn more about our range, we're always happy to chat.  Call us directly today or use our online contact form to build yourself a quote.  We will agree on timescales with you and if necessary, arrange a closer consultation.
WHAT OUR CLIENTS SAY
"Everything that was done was perfect. Absolutely recommend, Steve and his team are conscientious, reliable and first class workers."
"I'd definitely use them again for future work and wholeheartedly recommend them to others."
"Definitely recommended, everything is thoroughly done and methodical. Very courteous and polite."
Fantastic job, on time, on budget, great quality and nice to deal with, great looking double glazed sash windows in existing wood box frames.
You will not be disappointed with SJB Sash Windows service. It is second to none.
A new look to my house. My fantastic new windows have transformed my home.
Stephen with Sash Windows did very good work – was responsive to the first call and in giving the estimate, and scheduling. Prompt, efficient, fast workers but without losing good workmanship – so important! Careful with the wood surrounds. Cleaned up well after the work was completed. I could well recommend this firm. I had insulating strips installed.