Are you looking for affordable bespoke sash windows homes and families can be proud of? Maybe you are already looking around for quotes for the best sash windows South Kensington and elsewhere in London. In any case, SJB Sash is here to ensure that you receive the most stylish, secure, and efficient window systems that your property deserves. No matter the style or size of your property, and no matter your ideal project demands, we will only be too happy to bring a plethora of ideas to life for you.
Sash windows South Kensington and elsewhere do not have to be difficult to come by. SJB Sash has provided stunning uPVC sash windows to thousands of homes at rates they can feasibly afford. Not only that, but we also provide wooden sash windows Kensington can be proud of – and many more professional styles and services that make up a fantastic window and door catalogue quite unlike any other.
Looking for uPVC Sash Windows Online?
Some of our most popular creations are sash style uPVC windows. Across Kensington and elsewhere in London, uPVC remains a hugely popular choice thanks to its amazing affordability, its versatility in design, and its ease of installation and maintenance. It is entirely possible to set up uPVC box sash windows that mimic the look and feel of historic architecture from centuries gone by.
It may surprise you to learn that there are more uPVC sash windows Kensington and elsewhere than ever before. This is not purely as a result of cost saving. At SJB Sash, we've helped thousands of people realise their perfect window designs and installations through simple, flexible uPVC. It's a standard that really is standing the test of time, and long may that continue!
Styles of Sash Windows Kensington
Of course, if you would prefer a more stylised look with timber sash windows Kensington and elsewhere, we will only ever be too happy to support you! The Georgian sash windows Kensington families set up with us, for example, bring together classic elegance and aesthetics with modern convenience.
If you are less concerned with looks and simply want to install affordable secondary glazing Kensington homes rely on, that is also perfectly reasonable! Our double glazing remains some of the easiest to clean, most durable to install, and the most protective against the cold and any unwanted noise. Double glazing may be the standard in some ways, but the team at SJB Sash are always looking for new ways to improve the design and production of our windows and panes.
You might even be looking for casement windows Kensington families are keen to set up for ease of access and day to day ventilation. As a top sash windows company working across London, we have of course broadened our lines over the years to help design and install all kinds of windows and doors.
WINDOW STYLES
YOUR WINDOW, YOUR WAY. EVERY TIME
Our truly bespoke design, manufacture & installation service allows you to craft your own design from our wide range of colours & styles to compliment your home.
Call Us Now
WINDOW COLOURS
We can also paint your new timber windows and door two tone, one colour outside, and a different colour inside.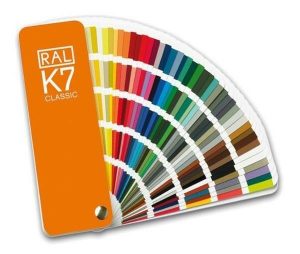 We can also paint your new timber windows and door two tone, one colour outside, and a different colour inside.
Prices Of Leading Kensington Door Company
SJB Sash does not just handle windows and sash installations. We are a leading door company and service, which means that alongside stunning, protective and energy-efficient windows and frames, we will also be only too happy to set up a new set of doors for you, too!
If you are looking for the best bifold doors Kensington has to offer, for example, all you have to do is call our top team for a free quote. It may surprise you that affordable timber casement windows Kensington and elsewhere – as well as leading door solutions – are just a phone call or email away.
Contact The Specialists In Your Local Area
If you are keen to set up low-cost sash windows Kensington or elsewhere in London, SJB Sash not only has the perfect range of materials and resources, but also a top team with the most professional tools – as well as a most professional attitude – in the local industry!
Even if you'd just like to reach out for a quick chat about your project, there is no obligation to continue once you have your quote. Call SJB Sash on 02082969487 or fill out our web form and we will be back in touch with you. We couldn't make things any simpler – let us help you realise your dream look.
WHAT OUR CLIENTS SAY
"Everything that was done was perfect. Absolutely recommend, Steve and his team are conscientious, reliable and first class workers."
"I'd definitely use them again for future work and wholeheartedly recommend them to others."
"Definitely recommended, everything is thoroughly done and methodical. Very courteous and polite."
Fantastic job, on time, on budget, great quality and nice to deal with, great looking double glazed sash windows in existing wood box frames.
You will not be disappointed with SJB Sash Windows service. It is second to none.
A new look to my house. My fantastic new windows have transformed my home.
Stephen with Sash Windows did very good work – was responsive to the first call and in giving the estimate, and scheduling. Prompt, efficient, fast workers but without losing good workmanship – so important! Careful with the wood surrounds. Cleaned up well after the work was completed. I could well recommend this firm. I had insulating strips installed.