Bespoke Front Doors London
Front doors can do an awful lot for your property. Not only are they essential in terms of security and comfort, but they also do a lot to present a fantastic first impression. For that reason, many people choose to opt for bespoke front doors completely designed to their preferred standards. Bespoke front doors built in a variety of styles and with a variety of materials can help to add a touch of class or opulence to your property. Bespoke external doors will be utterly unique to you – meaning that you can set up an aesthetic that is entirely your own.
Why not take a look at some the bespoke external doors we have helped to design and build for customers over the years? If you are looking for affordable bespoke front doors near me, we will always be happy to offer you a price and a tariff you can rely on. From stunning bespoke composite front doors to bespoke oak front doors, your perfect look is out there waiting for you. What's more, it won't break your budget.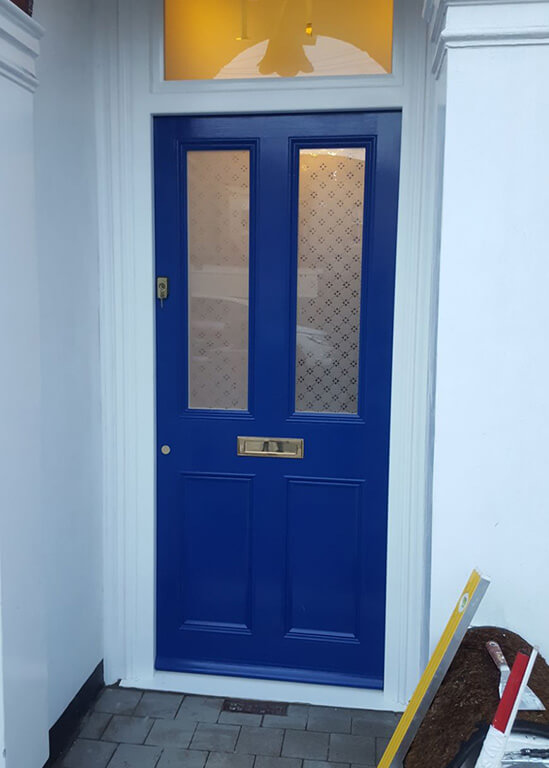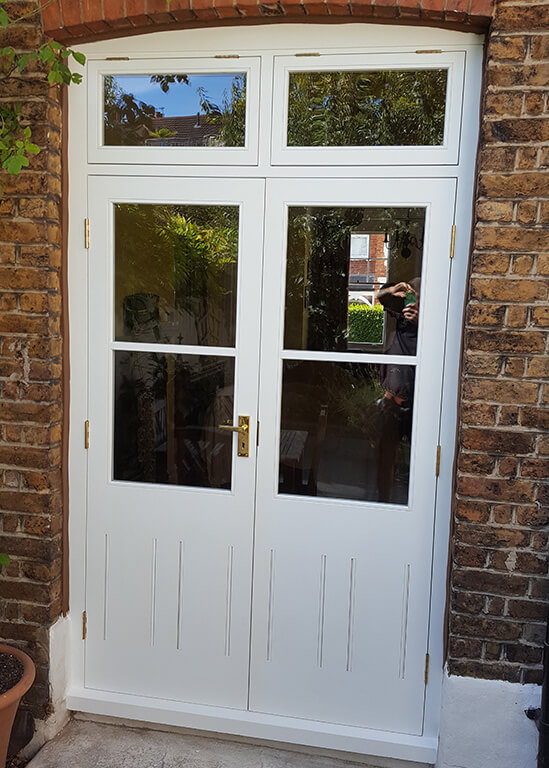 Why buy bespoke entrance doors?
While there are scores of wonderful front doors and lines out there, it makes sense to look for something which is truly unique to you and your home design.  Therefore, make sure to inquire with a team who can design, build and install the perfect look for you from scratch.  You could choose from our range of bespoke timber front doors for added resilience and that spectacular wooden finish.  You could also look for bespoke hardwood front doors to complete a modern or traditional look as you wish.
Our team of professional specialists will take a close look with you at your existing home design and will consider a plan of action to take with regard to bespoke front doors. It's always crucial that you provide us with as much detail as possible! We'll be able to help you find a fantastic look which won't just weather the years to come, but which will also be endlessly practical.  There is little point in purchasing a custom front door which won't do the job it is designed to do!
Bespoke Front Door Prices
Our bespoke front door prices revolve around an affordable, competitive and flexible tariff.  This means that we will only ever charge you for necessary work and materials used.  We are never in the habit of charging you extra along the way for hidden services and extra features.  Contact our team for a quote, and you will have access to a fixed price for your project.  We don't publish flat rates as each project is different!  This way, you can be assured that you are getting fantastic value for money.
Don't worry about bespoke wooden front door prices.  We will make sure to run through pricing with you at the point of contact.  This means that you can feel free to look through our stunning selection of front door options, and we will tailor our tariff to you throughout the process.  We want to offer you incredible value, not to break the bank!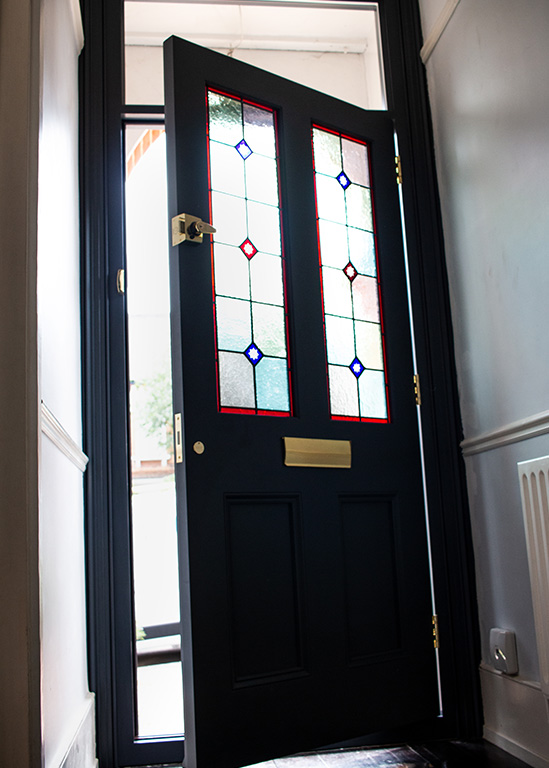 Request A Quote
To request a quote fill in your details in the form and we will be in touch to discuss your requirements as soon as possible.
Contact The Best Front Door Company in London
To access your free quote without obligation, please contact us as soon as possible. Supply us with a handful of details online or over the phone. We will then be able to set up a plan of action for you and will make sure you get access to bespoke front door designs that appeal to you.
Are you looking for bespoke front doors near me? Contact SJB Sash for your free quote, either via phone at 02082969487 or via web form. Let's find you the perfect look.