UPVC Sash Windows London
For decades now, simple UPVC style sash has led the way in terms of cost-effective, practical window installation solutions. uPVC sash windows in London are amongst the most popular solutions in our collection, and there is little wonder why. Boasting a seamless, elegant style and a classic look, if you're interested in bringing a touch of British class to your property, you may wish to learn more about the uPVC sash windows we have available for installation. The best part is, we will be able to design and install them for you on a completely bespoke basis.
From gorgeous UPVC Georgian sash windows to more modern takes on the classic standard, we will always only be too happy to help you find that perfect look. The best UPVC sash style is amongst the safest, most reliable and lowest-maintenance windows systems we offer, perhaps even in the broader market. What's more, we strive to deliver as much value to you as possible. Therefore, if you have looked for cheap solutions elsewhere and have been left disappointed by the quality of products on offer, we encourage you to get in touch for a world of difference in our affordable collection.
Types Of UPVC Sash Windows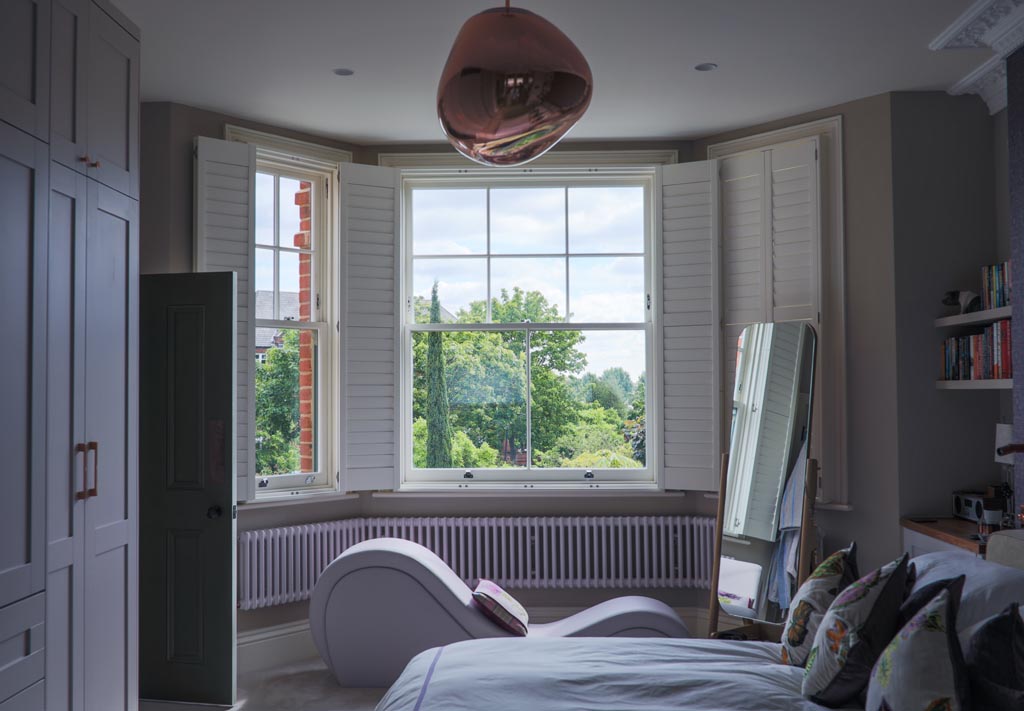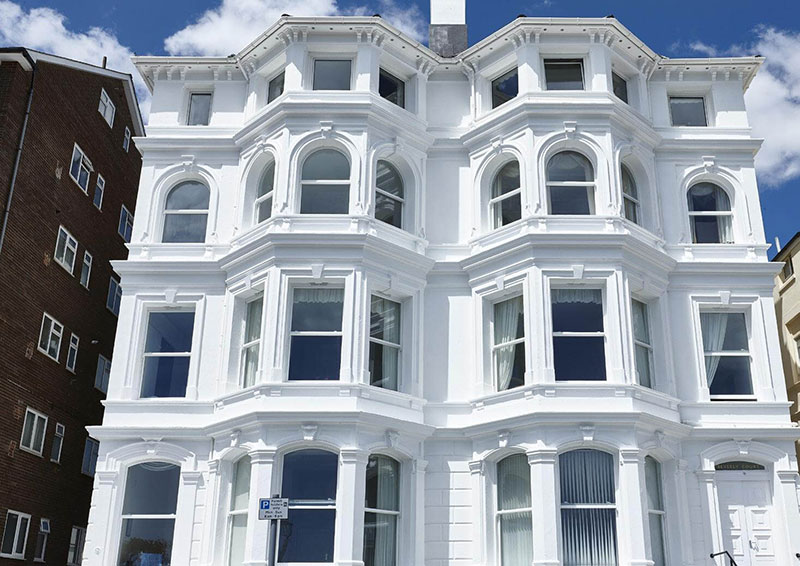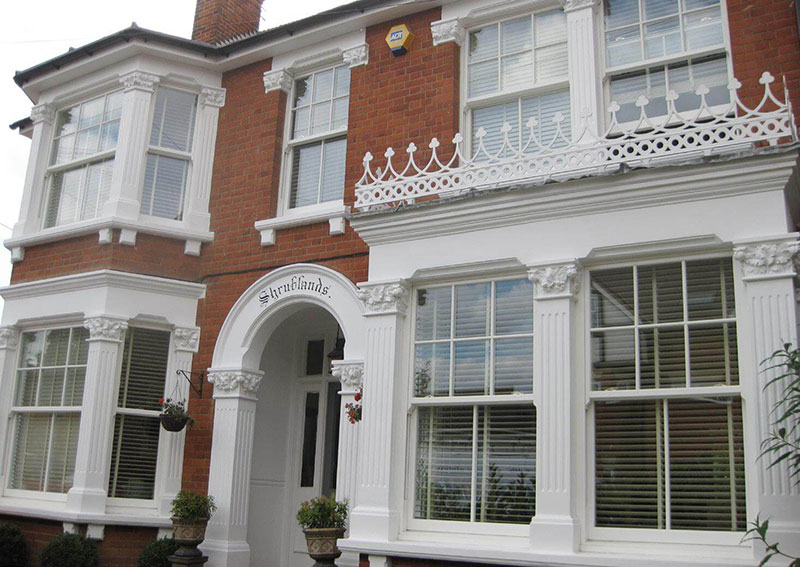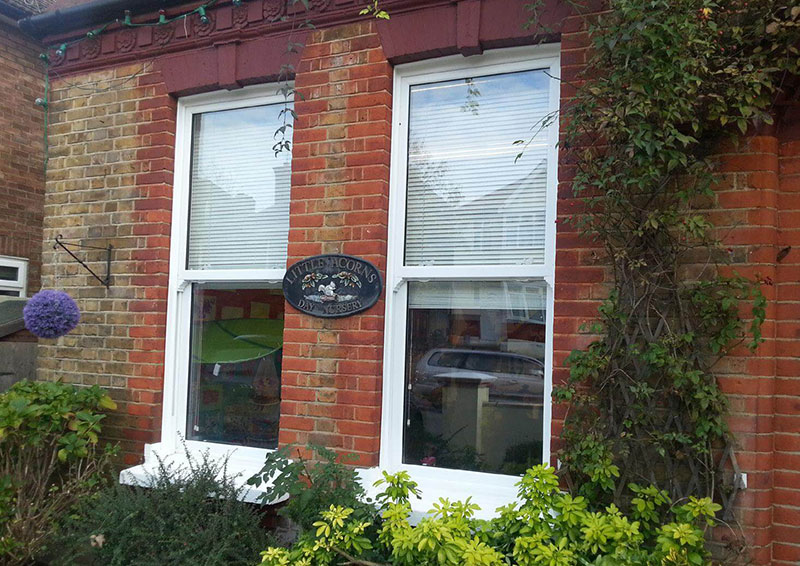 Choose The Best uPVC Sash Style Windows
As you'll already know, SJB Sash is dedicated to sash technology.  What's more, we are similarly committed to making sure our customers receive the best quality glazing and lowest maintenance solutions on the market.  We think the best UPVC sash windows are those who hark back to an earlier age in their design and style, but which are built to fit bespoke needs. UPVC is remarkably flexible; and to that end, we will always be open to designing these standards for homes of all shapes and sizes.
uPVC Sash Style windows in London stand out – and in a right way.  There's a good chance you may have seen sash windows built into many traditional buildings over the years.  While the technology may have been around for several years, it continues to be some of the most reliable. What's more, the UPVC sash windows cost is considered one of the most affordable on the market.  While timber sash windows and other services are available from our specialist catalogue, we encourage you to take a look at our collection if you are keen to monopolise on serious value for money.
Convenience And Class With UPVC Sash Windows Near Me
Whether you are looking for traditional white UPVC sash windows near me or even more stylised black sash windows, you will have a vast array of choices opening up to you. uPVC Sash standards are classic and compatible with a wide variety of home styles and norms, making it a popular option for most properties looking for affordability and practicality. Indeed, the UPVC style sash standards you purchase from SJB will always carry that incredible convenience sash is so famous for.
Not only is UPVC sash helpful in bringing class and character to any property, but it is also very cost-effective. It is amongst the most thermal-efficient sash window options on the market, meaning that all sash style UPVC windows you buy from SJB will be rated highly on the energy efficiency scale. The purpose of these window systems is to lock in the heat and to shut out the cold. On top of this, you'll benefit from added security, too. It is a safe, secure standard which other uPVC sash style windows can only hope to follow.
Therefore, a UPVC sash window purchase isn't just one which is aesthetically pleasing. It is one which will deliver fantastic savings for you regularly, and which will provide you with peace of mind for years to come. With all window systems, you are going to need warmth, safety and ease of use. To that end, UPVC sash does have it all.
Get A UPVC Sash Windows Quote Online
When it comes to accessing the best value uPVC sash windows, you're going to need to look to local specialists for a reliable quote.  SJB Sash Windows offers a bespoke online quote system, meaning that no matter what you need and no matter what you may be looking for, we will be able to deliver a fixed price to you within minutes of your application.
We've made it easy for our customers to access a cheap uPVC style sash windows online quote.  All you need to do is supply us with minimal data, and we will be able to build you a quote for parts used and services required.  For accuracy, we advise you to deliver measurements as close to your standards as possible.  Otherwise, we encourage you to either speak with our team via phone 02081389425 or to arrange for an at-home consultation, where we will be able to carry out an in-depth inspection.  In any case, we will always deliver exactly what you need from a UPVC sash style window solution – and nothing less.
Best uPVC Sash Windows In London
Our best uPVC sash window service means you won't have to stick to the beaten path unless you want to. Interested in a cream uPVC sash style window cost online? Considering coloured UPVC sash for that added touch of character? Nothing is stopping you from asking our team for more details on the various twists and uPVC sash styles available in our range.
Why stick to a traditional look if you don't have to? Come and have a chat with our specialists and take a look at our leading catalogue of bespoke sash style UPVC windows in London.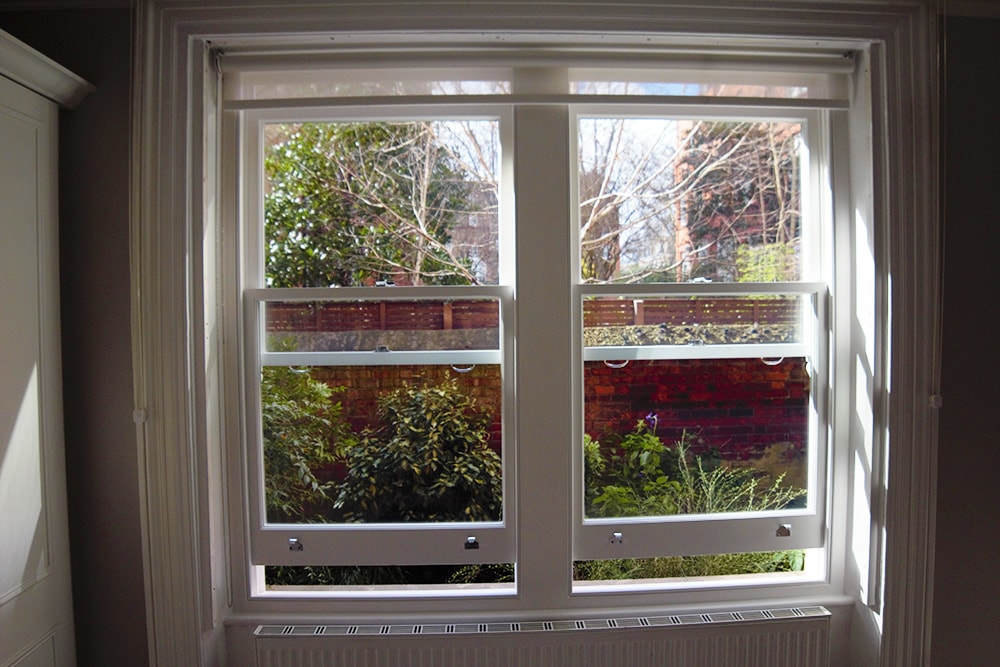 Call  uPVC Sash Company In London
SJB is a leading, trusted name in UPVC sash window replacement, installation and repair in London.  If it is your first time setting up sash windows or UPVC, or if you'd like to upgrade your existing setup, all you need to do is call us 02082969487 or get in touch via our web form.
We'll sit down with you to take a close look at what you need and what you desire.  Let's set up a bespoke plan of action for UPVC sash windows you can rely on for years to come.  For convenience, class and functionality, there is no better choice.