Timber Sash Window Replacement
Heritage – Energy-Efficient – Sustainable.
If your sash windows are beyond repair, or if you want to bring your energy efficiency up to the latest standards, treating your house to new double-glazed sash windows can be some of the most wisely spent money on your property.
SJB offer many different replacement services for any sash window in London offering both timber and uPVC frame options. Whether you need a complete replacement or just a part-window replacement, SJB are sash window specialists you can rely on to provide an excellent service at an affordable price.
SJB proudly offers a bespoke sash window replacement service with the new sash windows expertly manufactured to match your original windows as closely as is possible. Whether you require single glazed or doubled glazed sash window replacement, we will install perfectly functioning windows which are specifically designed for your property. Your new windows will be manufactured from sustainably sourced timber high-quality treated redwood, hardwood Sapele or Accoya timber.
Every new sash window is draught proofed, which means your home will become more energy efficient. SJB Sash windows also include a full set of window fittings, sash lifts, pulls, fitch fastener with key operated restrictor locks, which makes your home more safe and secure. Once the installation is complete a CERTASS certificate is provided for your property records.
Replacement Timber Sash Windows – Double Glazing London
One of the greatest advancements in window energy efficiency is the introduction of Double Glazing.
The major benefits are that our windows can be manufactured to match the original style and mouldings but they will incorporate the latest in energy-efficient technology and create a more comfortable, warmer and quieter environment.
Double Glazing incorporates 4mm Toughened Low E Glass and a 4mm Soft Coat (energy efficient) Inner Pane which is not only a subtle transformation but is aesthetically pleasing and in keeping with the traditional style of timber windows.
Despite being such simple improvements, the real-life benefits of effective draught-proofing windows and double glazing all translate into enormous savings on energy bills – some researchers stating as much as a 25% decrease, just by draught-proofing alone. With a new traditional manufactured timber windows being a relatively small expense to replace, the ongoing savings are reached sooner whilst enjoying a more comfortable home.
Modern Timber Sash Mechanism
The traditional timber sash windows come in a choice of spiral balanced or cords and weights system. The spiral balance is a modern-day alternative. They are often used in buildings where there is not enough space to fit large boxes that encase sash weights, but the result still needs to be historically accurate and pleasing to the eye.
The sash cord and weights system, reproducing the original charm and character of an English sash window with a modern method of operation. The cords and weights sliding sash window ensures the traditional character and charm of a period building is maintained, whilst incorporating the latest advances in timber window technology.
A sash horn is one of the key features that make a traditional timber sash horn instantly recognisable. Originally sash horns were an integral part of a timber sash. They were designed to strengthen the mortice and tenon joints of the window and prevent the sashes being opened too far.
You will see a few of our frequently used horn designs below.
Please note we can manufacture to any design horn you currently have.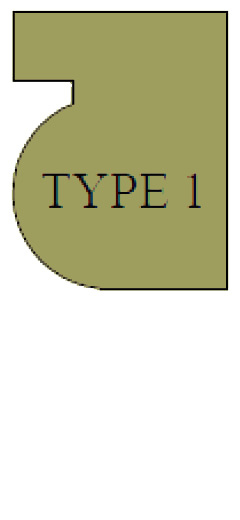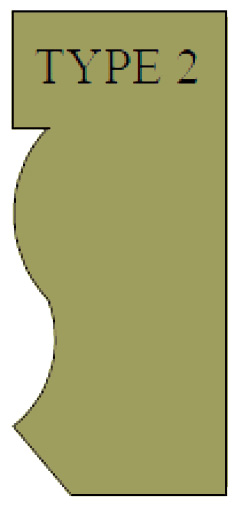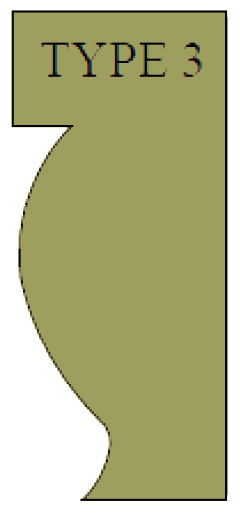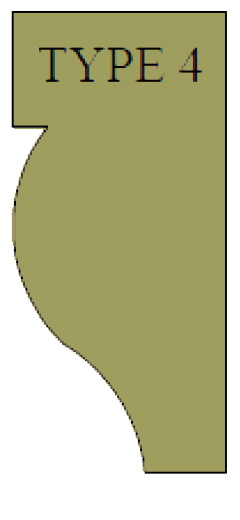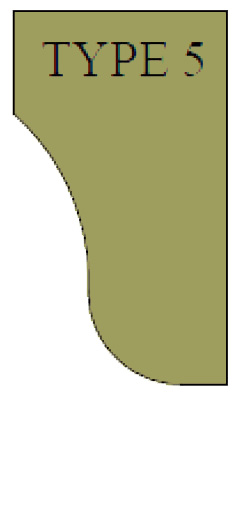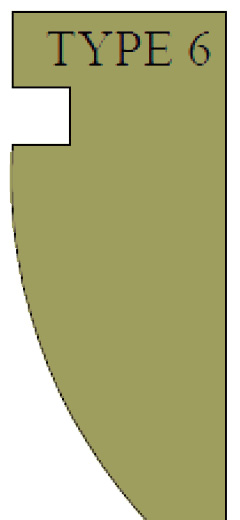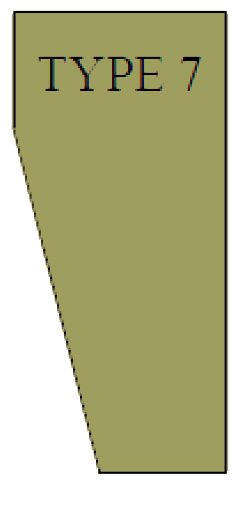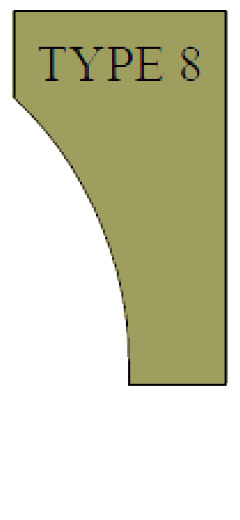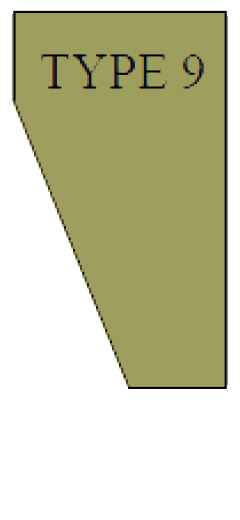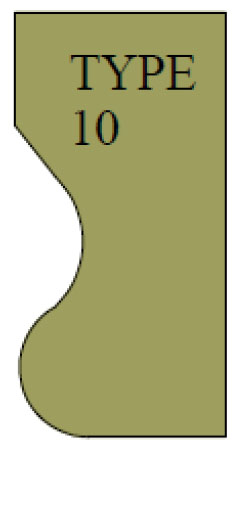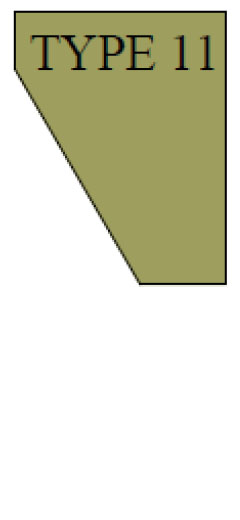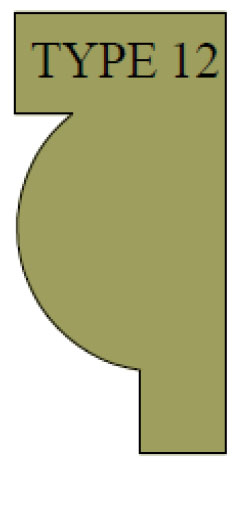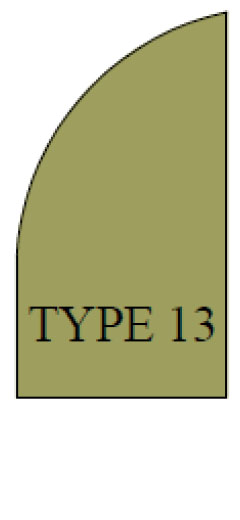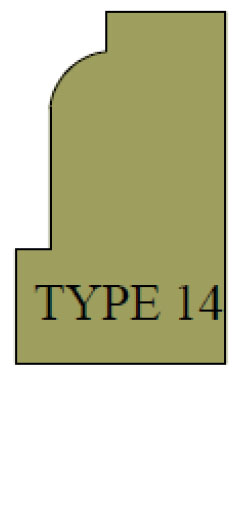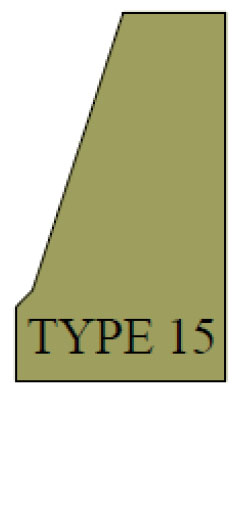 The newly manufactured sash windows are treated with timber preservation which protects from wet and dry rot. After this the windows receive primer and three coats of a micro porous acrylic paint. All windows are then hung and dried in our dedicated drying room.
Here at SJB Sash Windows we are adept at successfully matching colours with the existing coatings on the property, including stains and varnishes.
SJB new sash windows are crafted using sustainably sourced timber and we match all mouldings and profiles to blend in with your existing sashes and decor seamlessly.
We know that your primary interest is likely to be looking for the most energy efficient double-glazed sash windows for your home. Yes, it's common knowledge that double-glazed sash windows make a reduction of heat loss, but not many know that the figure is as high as almost a third of all domestic heat escapes through windows. The double-glazed sash windows we install are guaranteed highly energy efficient and will improve your energy efficiency and reduce energy bills. Should you have special requirements there are also upgrade options to further increase the efficiency of your windows.
In addition to improving your energy efficiency and reduced energy bills investing in new double-glazed sash windows will also provide you with reduced noise pollution. Sometimes it's nice to close your windows and shut the outside world out! Specialised acoustic glass can reduce external noise pollution leaking into your home by up to 60%.
Technically speaking acoustic glass has an additional lamination which features an interlayer not seen in standard double-glazed windows. It's this extra layer that can shut out extra noise such as road traffic, overhead planes and railway lines. Importantly this extra layer does not negatively effect the light flow into your room, and so you can enjoy reduced noise without effecting the look of your windows.
Timber Window Sashes Replacement Into Existing Box Frame
Our London double-glazing service provides new purpose-made double-glazed sashes in either treated redwood, hardwood or Accoya, fitted into your existing box frames. Double glazing brings many benefits, including: improved draught proofing, better heat retention, noise reduction, improved security, giving the look of a new window without the cost.
At the same time this service allows you to retain your original box frame and architraves.
We believe our new double-glazed sashes fitted into box frame service is the most comprehensive within the market. Fully painted using micro-porous paints you can be sure of a window that will withstand all that the British weather can throw at it.
Sashes are constructed to match the original design as closely as possible and we have many glazing options including safety/security glass, acoustic glass, low e, or obscure patterned glass.
Old sashes, weights and beads are disposed of and the original box frame is burnt back and sanded as necessary to prepare for painting.
We use white micro porous paints to undercoat and fully gloss the complete box frame inside and out, ready to accept the new spray finished sashes. New sashes are installed into the windows with our weather pile draught proofing system and new lead weights to counter balance the much heavier double-glazed sashes.
A full set of fittings is installed in your choice of finish and the box frame receives a final coat of paint, leaving you with a fully finished product!