Refer a friend and earn £100!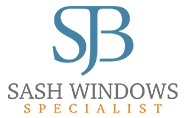 Trust is a hard thing to come by, and finding reputable businesses is too often harder than it should be. And so there is nothing better than a good recommendation or referral, it's worth it's weight in gold.
We take great pride in the service we supply and we appreciate every referral that we receive…in fact to show our appreciation we want to reward you!
And so for every time you recommend SJB Sash Windows to a friend who then makes in a minimum order of £1000 with us we will pay you £100!
Can't be bad right?!
Share your love for SJB and we will make your referral worth it's weight in gold. (Well, in pounds sterling anyway!)