Whether you're refurbishing your home or are setting up a new house, it's essential that you make sure all your fixtures and fittings work perfectly for your needs.  Many people will look for top-quality sash windows Dulwich and elsewhere as a priority.  Sash windows offer amazing flexibility, security and comfort!  What's more, SJB Sash is in a proud position to ensure you get the best quality products and glazing at prices you can feasibly afford.
Are you looking for low cost timber sash windows Dulwich or elsewhere?  Do you need help from experienced window specialists elsewhere in London?  SJB Sash is an experienced name in the trade.  We're always pleased to help new customers achieve their ideal windows and doors.  No matter how complex or bespoke your design plans may be, we will work hard to offer you secondary glazing Dulwich homes can be proud of.
uPVC Sash Windows Dulwich and Beyond
If you're looking for affordable sash style uPVC windows Dulwich and elsewhere, our team knows all the tricks of the trade.  We work with top quality materials and tools to design and build stunning, unique window and door systems.  We think quality wooden sash windows Dulwich homes benefit from should not only look great but should also offer incredible functionality from day to day.  The perfect window solutions are those which provide comfort and security.  However, they should also look the part!
That's why we are always happy to supply top quality double glazed sash windows to Dulwich homes and elsewhere in London.  Finding top quality windows and doors in the region isn't always simple, which is why we are making sure to stand above the pack.  Our years of experience and eye for detail ensures that all our customers receive sturdy, weatherproof and future-proof solutions that are easy to clean and maintain.
Your Local Door Company Dulwich
Are you looking for door company Dulwich prices?  While some companies list their prices online in full, we prefer to offer our customers the bespoke approach.  This is because a lot can go into window and door projects!  You're going to need access to the best support as well as tools and materials.  These costs can add up, however, by being upfront and clear on what you can expect, we can ensure there are never any nasty surprises.
You're going to need quality windows and doors to give off a great impression.  External doors shouldn't just look the part, however.  As well as offering bifold doors in Dulwich and front door solutions across London, we make sure to develop airtight, draught-proof doors and windows that will save you money on heating.  We also want to make sure you have peace of mind when it comes to safety and security.  Why feel unsafe in your own home?  What's more, why should you have to pay more for the privilege of top quality doors?
WINDOW STYLES
YOUR WINDOW, YOUR WAY. EVERY TIME
Our truly bespoke design, manufacture & installation service allows you to craft your own design from our wide range of colours & styles to compliment your home.
Call Us Now
WINDOW COLOURS
We can also paint your new timber windows and door two tone, one colour outside, and a different colour inside.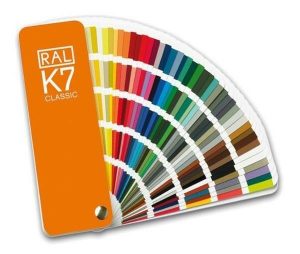 We can also paint your new timber windows and door two tone, one colour outside, and a different colour inside.
Secondary Glazing Sash Windows Dulwich
Double glazing is a much-loved standard, and there are plenty of reasons for this.  Double glazed windows are not only easy to set up and maintain, but they also look fantastic.  What's more, they offer the best insulation on the market – unless you take into account triple glazing!
Therefore, on the whole, we make sure to recommend double glazing solutions across Dulwich and other regions in our catchment areas.  While single glazing offers plenty of benefits, you get incredible value from a double glazing company in Dulwich.  Double glazed sash windows are fantastic at locking in heat, and what's more, you will never have to break your budget to afford it.
PROFESSIONAL SASH WINDOW REPAIR SERVICES IN DULWICH
SJB are happy to work on Sash windows in Dulwich and the surrounding area and can repair and replace your existing installations, as well as adding brand new sash windows. SJB's repair services are quick and easy, leaving your Dulwich home in safe and secure condition.
CORD REPAIR
A faulty cord can affect your window opening and closing effectively. SJB can change this to put your window back to rights.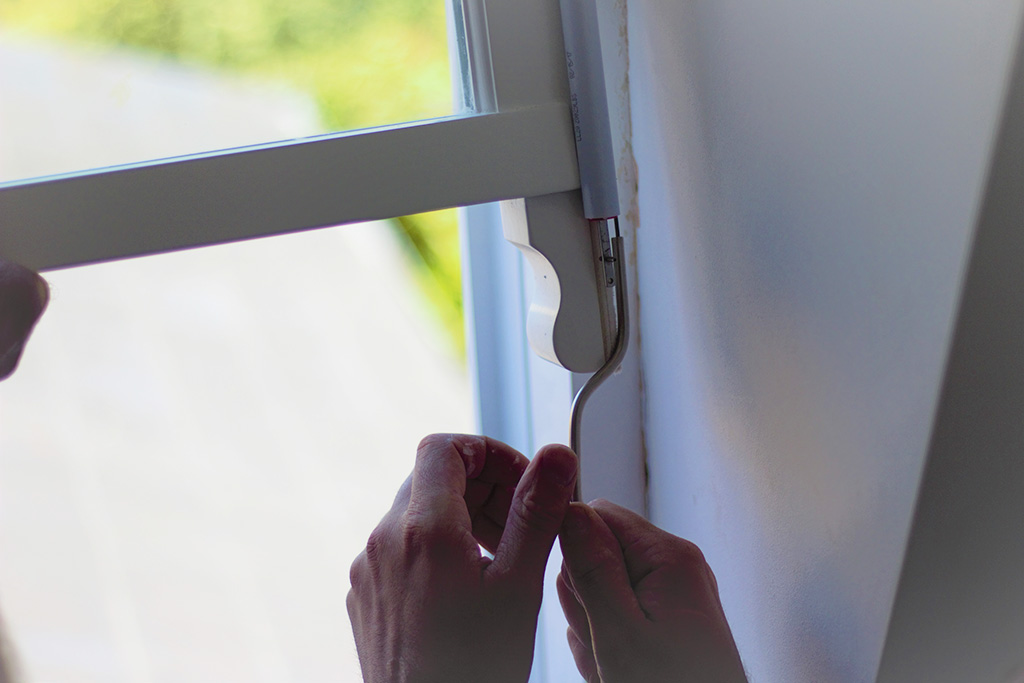 SPRING BALANCE REPAIR
Stop your window slamming unexpectedly and taking unnecessary damage by getting SJB to repair your sash window spring balance.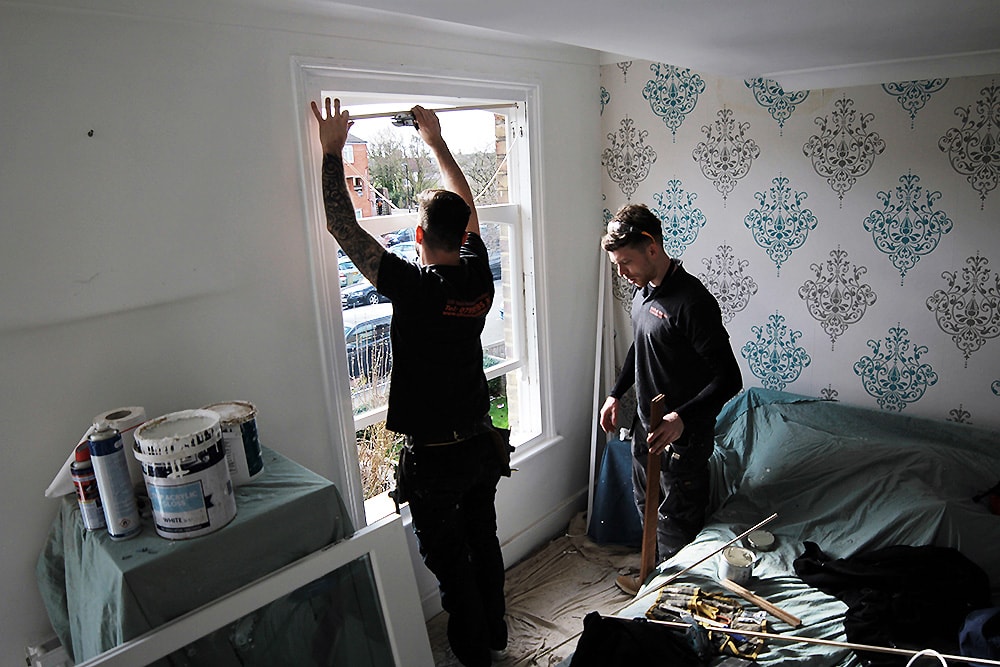 DRAUGHT PROOFING
Help your Dulwich home become more environmentally friendly by installing weather-stripping on your sash windows, to keep your house warmer in the winter.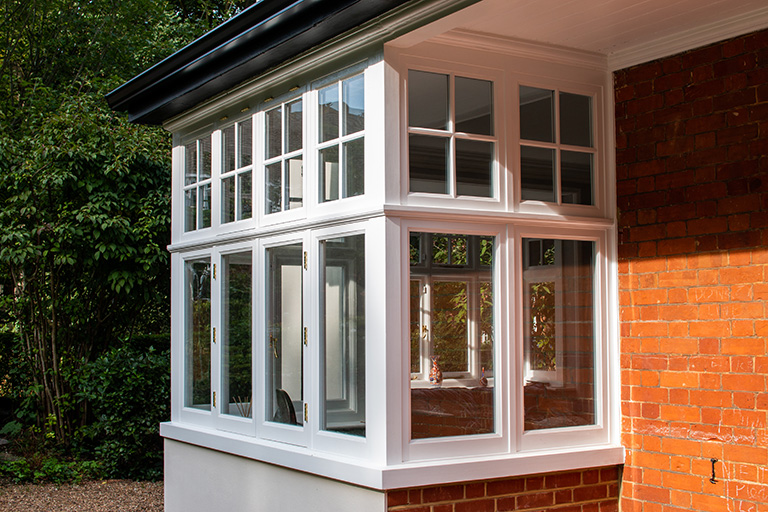 DOUBLE GLAZING
If you want to take your energy and money savings a step further in your Dulwich property, speak with one of our friendly sash window experts to find out about the double-glazing options we provide.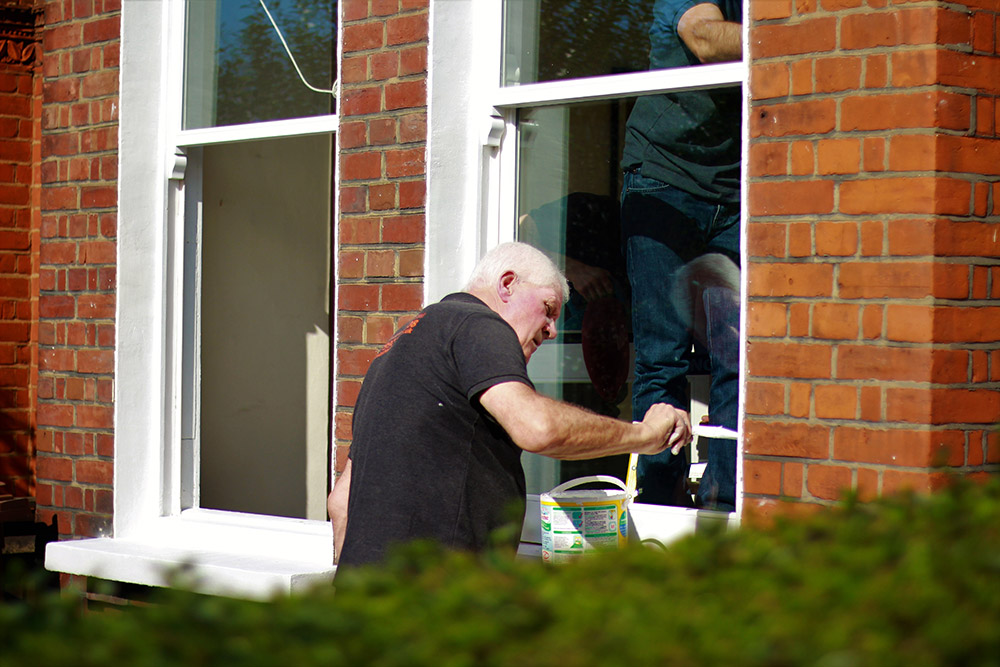 WINDOW FRAME REPAIR
Help your Dulwich property be the stand-out house on the street by replacing your tired, ill-fitting or worn-out window frames.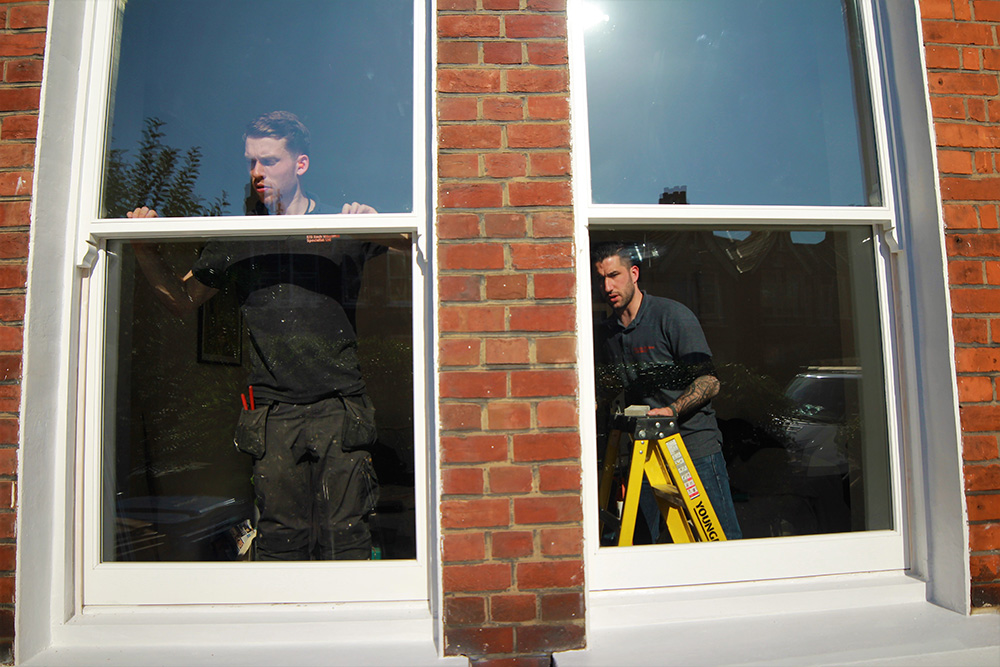 CONTACT US
To inquire about any of our Dulwich sash window services, please get in contact with us via our contact form or call us today on 02082969487.
WHAT OUR CLIENTS SAY
"Everything that was done was perfect. Absolutely recommend, Steve and his team are conscientious, reliable and first class workers."
"I'd definitely use them again for future work and wholeheartedly recommend them to others."
"Definitely recommended, everything is thoroughly done and methodical. Very courteous and polite."
Fantastic job, on time, on budget, great quality and nice to deal with, great looking double glazed sash windows in existing wood box frames.
You will not be disappointed with SJB Sash Windows service. It is second to none.
A new look to my house. My fantastic new windows have transformed my home.
Stephen with Sash Windows did very good work – was responsive to the first call and in giving the estimate, and scheduling. Prompt, efficient, fast workers but without losing good workmanship – so important! Careful with the wood surrounds. Cleaned up well after the work was completed. I could well recommend this firm. I had insulating strips installed.
Contact Local Glazing in Dulwich
SJB Sash has spent years building up a reputation as the premier provider of glazing solutions.  We cover a wide array of catchment zones, which means whether you are looking for flush sash windows Dulwich or patio doors in North London, we will always only be too happy to help.  It all starts with a simple phone call!
Alternatively, do make sure to fill out our web form if you have any specific queries or concerns that you would like our team to handle.  We specialize in all manner of bespoke and custom projects, and no jobs are too complicated.  Call SJB Sash at info@sjbsashwindows.co.uk for affordable glazing rates you can trust.