Are you in the process of refurbishing or renovating your home? One of the best things you can do to really change or upgrade the look of a property is to change up the windows and doors. But isn't this a lot of hassle? What about the costs? There's no need to worry, especially when you have SJB Sash on hand as your best asset in finding the top sash windows Banstead has to offer.
If you're looking for sash style uPVC windows Banstead and elsewhere, SJB will be only too happy to offer you a variety of looks and fits that are flexible from home to home. We understand that no two properties are the same, but at the same time, we strive to make sure that our quality and standards are unwavering across the board. Whether you are looking for the best casement windows Banstead has to offer or want to take on affordable patio doors Banstead and beyond, we will strive to deliver fantastic products and processes you can feasibly afford.
Lining Up the Best Looks
There are many different styles and looks to sash windows and double glazed doors. SJB Sash has worked hard to create a plethora of choice for all our customers over the years. We know that some people are likely to be looking for period styles and fits, while others will be looking to save much money and heat as possible by investing in fantastic uPVC. That's why we are so keen to make sure that our range covers all bases!
But which style of window or door is likely to work best for you? Even if you are not sure, it's always a good idea to reach out to SJB's experts to learn more. With just a little bit of information, we will be able to line you up with the best sash windows Banstead has to offer at prices that will benefit your budget. We will also discuss even the most outlandish or complex styles with you, meaning you can be sure that we will push to make your dream looks and fits as practical and as safe as possible.
Are you considering more than just simple double glazing Banstead and beyond? Maybe you are looking for an affordable door company Banstead families rely on for top patio door solutions that won't bend the bank balance. Rest assured, there is a look and fit for everyone, and we will strive to help you find yours.
How Much Do Sash Windows in Banstead Cost?
The cost of your windows and doors will vary depending on the material we use, the style you choose and of course, how many installations you actually need! Therefore, when you first call SJB Sash, you will be given the opportunity to discuss your needs and wants in full detail. We want to understand your vision as closely as possible, so that we may apply a practical slant to help bring it to life later down the line.
As for the average sash windows cost in Banstead and elsewhere in London, this, again, is going to differ based on a few different factors. SJB offers a fair and competitive custom pricing system. This means that we make sure you only ever pay for the styles and services you want and need. What is the point in paying any more otherwise?
Make sure to offer us as much detail as you can for the most accurate quote we can offer you. There are never any sneaky fees or hidden costs, meaning that we will always be sure to line up a clear tariff and bill that you can agree on before we even pick up tools.
WINDOW STYLES
YOUR WINDOW, YOUR WAY. EVERY TIME
Our truly bespoke design, manufacture & installation service allows you to craft your own design from our wide range of colours & styles to compliment your home.
Call Us Now
WINDOW COLOURS
We can also paint your new timber windows and door two tone, one colour outside, and a different colour inside.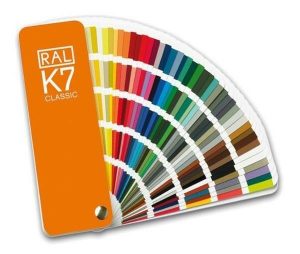 We can also paint your new timber windows and door two tone, one colour outside, and a different colour inside.
Call SJB Sash
Looking for the best sliding sash windows Banstead and beyond? Wondering what all the fuss is about when it comes to sash in general? Maybe it's time you took a look at our wider catalogue to see how much of a difference you could make to the look and feel of your property.
Call SJB Sash now for a quick chat with no ties. Or, email us via web form and let's take it from there! Time to really upgrade the appeal of your home.
WHAT OUR CLIENTS SAY
"Everything that was done was perfect. Absolutely recommend, Steve and his team are conscientious, reliable and first class workers."
"I'd definitely use them again for future work and wholeheartedly recommend them to others."
"Definitely recommended, everything is thoroughly done and methodical. Very courteous and polite."
Fantastic job, on time, on budget, great quality and nice to deal with, great looking double glazed sash windows in existing wood box frames.
You will not be disappointed with SJB Sash Windows service. It is second to none.
A new look to my house. My fantastic new windows have transformed my home.
Stephen with Sash Windows did very good work – was responsive to the first call and in giving the estimate, and scheduling. Prompt, efficient, fast workers but without losing good workmanship – so important! Careful with the wood surrounds. Cleaned up well after the work was completed. I could well recommend this firm. I had insulating strips installed.