AFFORDABLE SASH WINDOW INSTALLATION IN KINGSTON-UPON-THAMES
Considered by many to be the major metropolitan centre of London and taking heritage from being the crowning location for Saxon kings, Kingston Upon Thames has a worthy reputation of being one of the most fashionable, diverse and popular boroughs of London. The architecture blends tradition and modernity and for that reason, sash windows are the perfect choice for properties in Kingston. Resultantly, SJB are the most popular provider of sash windows services in Kingston Upon Thames, Greater London and South of the River Thames.
Their friendly, local service and expert knowledge has led to a reputation of them delivering top quality sash windows at reasonable prices. If you want to improve your property by installing new sash windows, or just want to give your Kingston property a touch-up by repairing your existing sash windows, SJB are the best solution.
LOCAL SPECIALIST SASH WINDOW EXPERTS
SJB's team pride themselves on quality in every job and we're never happy with our work unless we leave our customers with 100% satisfaction. Our reputation precedes us, with full Checkatrade certification and one of the main reasons customers pick us is our uncanny ability to find the most appropriate matching solutions on your Kingston-Upon-Thames property, whether you want new, or replacement sash windows.
Our sash windows will become a talking point for your property from the moment you install them and will continue to attract admirers deep into the future. Every sash window provided by SJB comes with a ten year warranty as standard, so you don't need to worry about unnecessary costs if you do incur any accidental damage.
Our skilled craftsmen are always happy to review any work and provide repairs wherever necessary, and our sash window products all use the latest draught-proofing techniques to help you save money and the environment. If you feel your Kingston property needs a makeover when it comes to windows, contact SJB today.
QUALITY SASH WINDOW REPAIR SERVICES IN KINGSTON-UPON-THAMES
SJB's sash window services are available to all residents in Kingston upon Thames and the surrounding London boroughs. We can repair and replace existing sash windows, or add in additional brand new sash windows to cater to whatever needs you have. Our repair team are friendly experts ready to make your sash windows good as new, giving you the security and peace of mind in your Kingston home.
CORD REPAIR
Faulty sash cords can be detrimental to you opening and closing your sash windows. Let SJB handle the repair so your window returns to normal.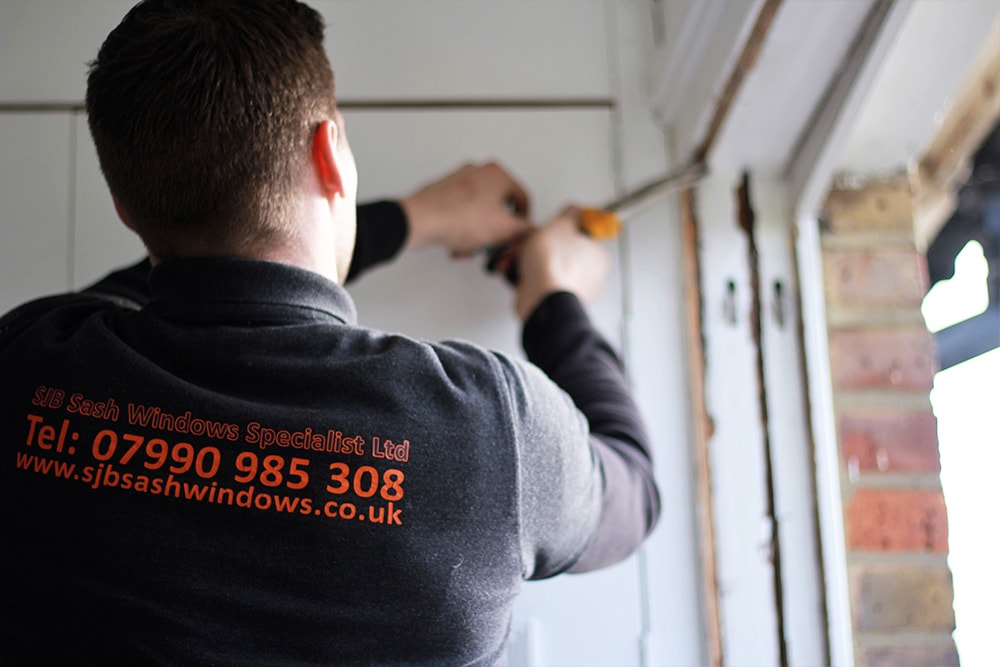 SPRING BALANCE REPAIR
No one likes the shock and noise of a window slamming by surprise. Stop this happening with an SJB sash window spring balance repair.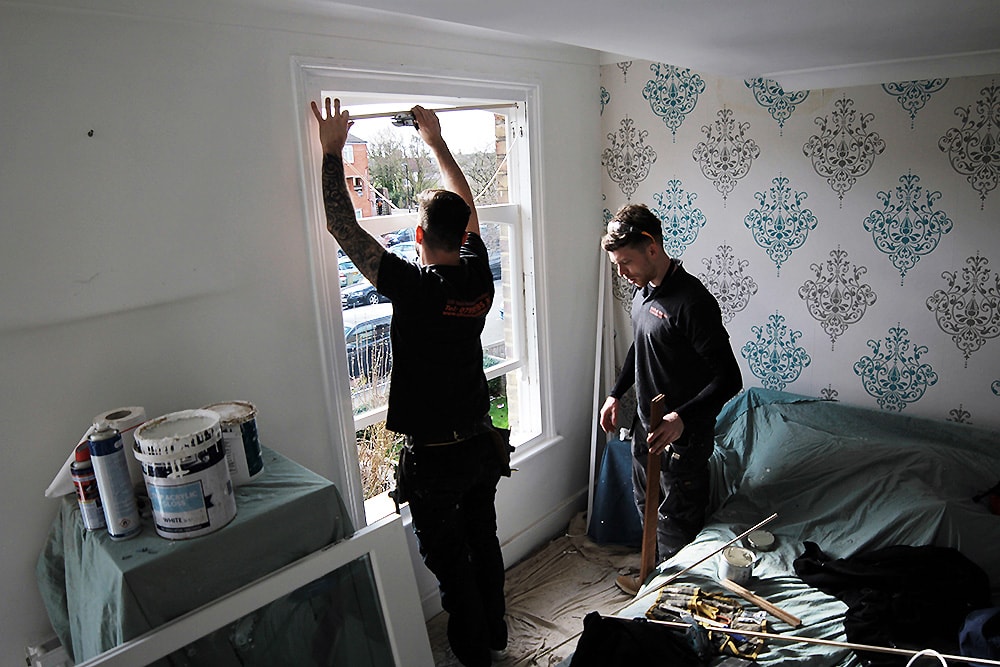 DRAUGHT PROOFING
Ease the impact on the environment, whilst putting extra pounds in your pocket with SJB's weather-stripping sash window installation, keeping the heat in when it matters most.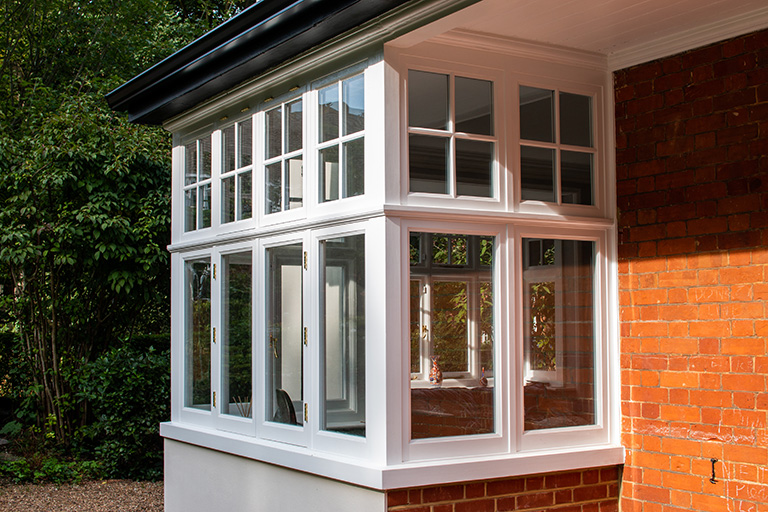 DOUBLE GLAZING
If you want that extra assurance when it comes to heat conservation, choose our double glazing for your Kingston property. Contact our friendly team today to chat through our diverse double glazing options.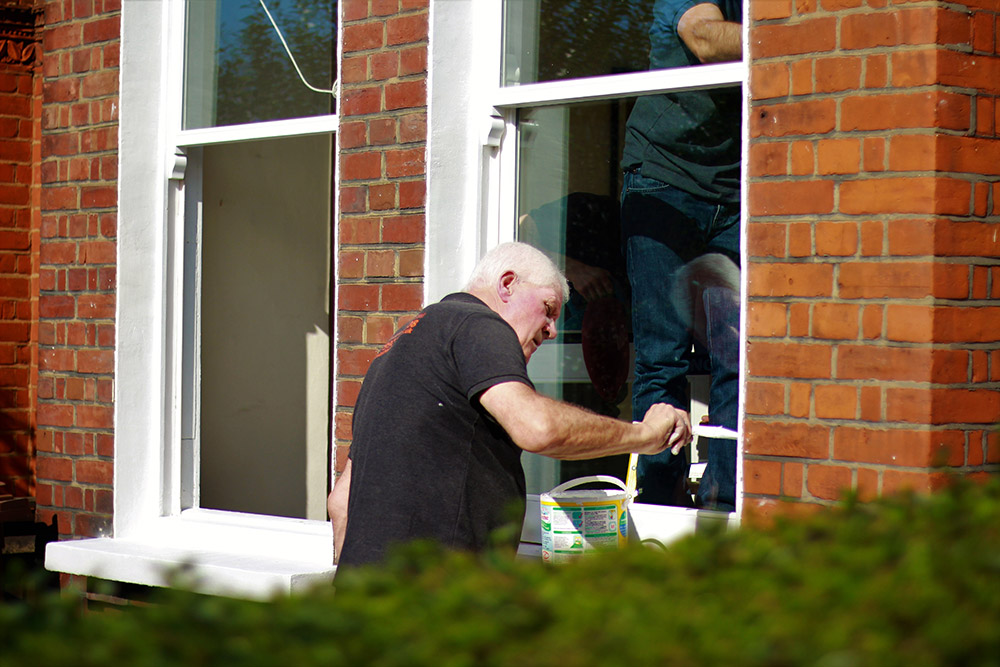 WINDOW FRAME REPAIR
If your Kingston property is looking tired and worn out, pep it up by letting SJB replace your ill-fitting, old window frames.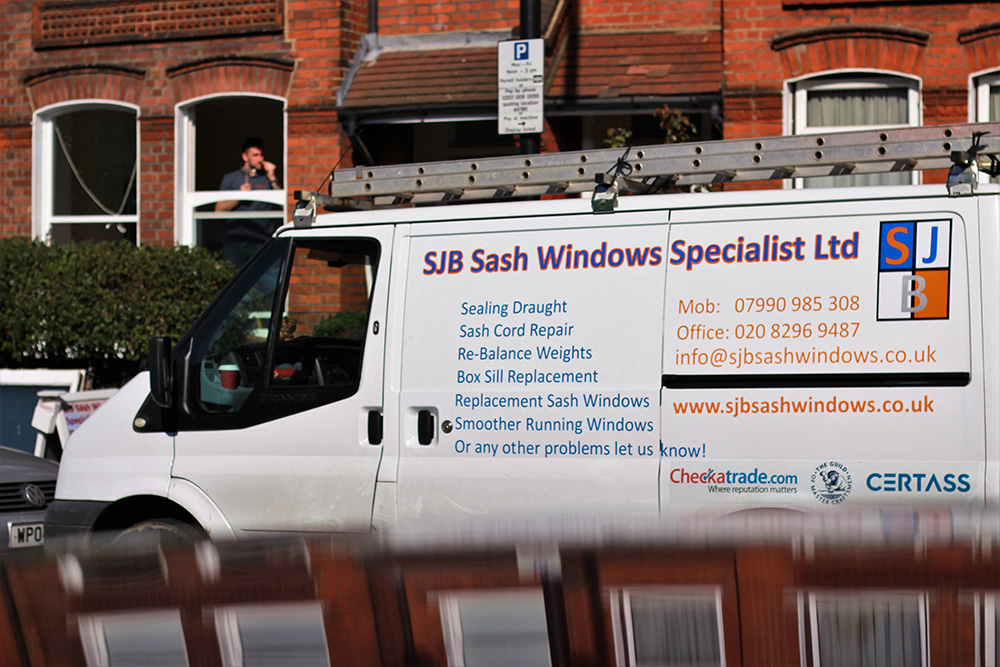 CONTACT US
To inquire about any of our Kingston-Upon-Thames sash window services, please get in contact with us via our contact form or call us today on 0208 296 9487.
WHAT OUR CLIENTS SAY
"Everything that was done was perfect. Absolutely recommend, Steve and his team are conscientious, reliable and first class workers."
"I'd definitely use them again for future work and wholeheartedly recommend them to others."
"Definitely recommended, everything is thoroughly done and methodical. Very courteous and polite."
Fantastic job, on time, on budget, great quality and nice to deal with, great looking double glazed sash windows in existing wood box frames.
You will not be disappointed with SJB Sash Windows service. It is second to none.
A new look to my house. My fantastic new windows have transformed my home.
Stephen with Sash Windows did very good work – was responsive to the first call and in giving the estimate, and scheduling. Prompt, efficient, fast workers but without losing good workmanship – so important! Careful with the wood surrounds. Cleaned up well after the work was completed. I could well recommend this firm. I had insulating strips installed.