Bronze Range UPVC Sash Windows
Take one of the most respected, competitively-priced UPVC sash systems on the market and turn it into an impeccably stylish timber-effect sash window – that's the genius of the SJB Bronze.
With a more contemporary appearance than its siblings, the SJB Bronze is a hugely versatile window. It is ideally suited to upgrading existing windows on older properties to adding retro-chic to newly built homes.
Inward tilting for easy cleaning, hassle-free maintenance, and extensive finishing and hardware options make the SJB Bronze one of the best sash windows currently available!
SJB Bronze General Features
The SJB Bronze delivers affordable authenticity – a significant cut above your standard UPVC sash with its vintage detailing and outstanding performance.
A made-to-measure SJB Bronze won't rattle, warp or rot – and will deliver standout features.
Styles Of Sash Window
There are many styles of sash windows, we are able to create the variant that suits your property.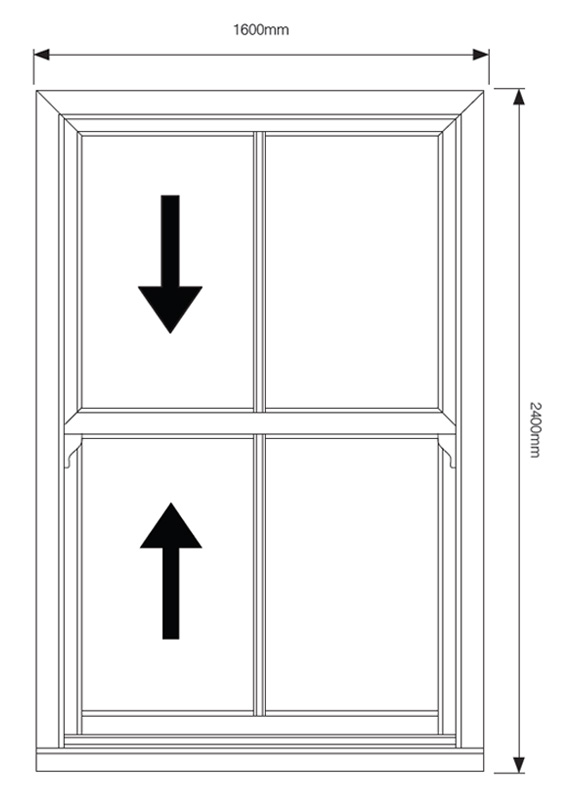 | Title | Platinum & Gold Range | Silver Ranger | Bronze Range |
| --- | --- | --- | --- |
| | | | |
| PROFILE DETAIL | Putty line | Putty line | Sculptured |
| MEETING RAIL | 35mm | 44mm | 60mm |
| RUN-THROUGH HORN | Seamless | Flat (option) | Flat (option) |
| NO HORN | Seamless (option) | Option | Option |
| CORNER DETAIL | True mechanical | Welded | Welded |
| DEEP BOTTOM RAIL | Standard | Standard | Option |
| DEEP CILL | Option | Not available | Not available |
| ASTRAGAL BARS | Authentic | Heritage | Geo |
| FURNITURE | Globe | Acorn | Acorn |
| REMOVABLE STAFF BEAD | Option | Not available | Not available |
Full Mechanical Joints Emulating Traditional Joinery
Anti-jemmy bar
A-rated energy efficiency
Tilting sashes for easy cleaning
Secured by Design enhanced window security (optional)
Extensive range of colours and options
Optional deep bottom rail
Wide choice of furniture colours and glass options
Safety-enhancing limit stops (optional)
Projects we have completed
We've mastered our craft over many years of manufacturing & installing a wide range of
Sash, Casement, and Doors into a wide variety of homes.
SJB Bronze Range UPVC Windows
SJB Bronze Range has been designed to suit a wide range of projects. From traditional to modern, retail to commercial, SJB Bronze Range is suitable for any property.
With this in mind SJB Bronze Range is competitively priced, making is especially useful when tendering for new build and commercial projects. But just because it's cheaper, doesn't mean it offers less.
It offers excellent 'A' rated thermal performance, great sound insulation and enhanced security. And with options such as run-through horns, a deep bottom rail and different furniture types, it can be dressed to suit any setting.
SJB Gold and SJB Silver have flat chamfered putty-style glass lines. SJB Bronze Range is different – it uses sculptured ovalo lines throughout for a traditional, soft look.
And it's not just the glass lines; the ovalo detailing continues through the optional deep bottom rail, the anti-jemmy bar and the astragal bars as well.
The result is a consistent traditional understated style that works well on new and old properties.
SJB Bronze Range is available with a wide range of options, allowing you to customise it to suit your customer's exact needs.
It's available in six standard colours and finishes – including smooth cream – or can be painted to any RAL colour. It has a deep bottom rail option and a range of sub-cills. Like all windows in the SJB collection, you can add Secured by Design to enhance security, or acoustic glass to increase sound insulation.
While SJB Bronze Range looks just like a traditional sash window, it also has all the benefits of modern materials and manufacturing techniques.
It's energy efficient; SJB Bronze Range is 'A' rated as standard. It offers excellent acoustic performance helping to block out external noise, and it's PAS 24 accredited, so it's strong and secure. This can be enhanced even further with optional Secured by Design rating.
Like every window in the SJB collection, both sashes tilt inwards to make them easy to clean from the inside.
Eurocell profile
Sculptured ovalo detailing
Decorative horns
Welded joints
Traditional furniture
Torsion balances
'A' rated thermal efficiency
Flush cill
Anti-jemmy bar
Maximum width: 1600mm
Maximum height: 2400mm
Frame depth: 125mm
Midrail: 60mm
Bottom rail: 68mm
Deep bottom rail: 100mm
Cill depth: 150mm
Sub-cill depths: 180mm and 210mm (including 30mm window board spacer)
Glazing: 24mm IGUs
Standard finishes: white, cream white woodgrain, cream woodgrain, irish oak, golden oak, rosewood
WER energy rating: A
Run-through horns
No horns
Deep bottom rail
White, cream, white woodgrain, cream woodgrain, Irish oak, golden oak or rosewood finish
Painted finish (any RAL colour on smooth or woodgrain)
Projecting sub-cills (180mm and 210mm)
Secured by Design
Lifetime Homes pack
Max width/height and energy rating are dependent on finish and glazing configuration.
SJB Silver Range UPVC Windows
SJB Silver Range UPVC Windows are a prestigious market-leading sash window that embodies period charm and character in every aspect. Manufactured with traditional detailing found in original period windows, the SJB Silver Range comes highly customisable and in various colours to suit your requirements. Decorative features such as authentic astragal bars and run-through sash horns ensure authenticity and make these windows virtually indistinguishable from timber originals.
These highly engineered sash windows are secure and perform, especially at acoustic and energy-efficient levels. Furthermore, the modern technology behind these SJB Silver Range windows means they are low maintenance and easy to operate.