Finding the best sash windows Mitcham has to offer is no longer a hassle.  When comparing deals and dealers, you're going to need to think about your budget.  You'll need to consider the quality of service you receive, too.  This isn't something that has ever been easy to do.  However, here at SJB Sash Windows, we want to provide double glazed sash windows Mitcham homeowners can be proud of.  Are you worried about losing quality with cheaper windows and doors?  Maybe you're concerned you'll have to pay more for the best fittings.
Whether you buy a horizontal sliding sash window in Mitcham or Chelsea, don't ever feel that you have to pay over the odds.  Take a look at our catalogue and find a look which doesn't just appeal to you visually, but practically, too.  Our team is always on hand to help you find that perfect fit, so don't worry about having to go it alone.
Choosing the Perfect Sash Windows in Mitcham
Are you interested in timber sash windows Mitcham has to offer?  We don't blame you.  Stunning, protective wooden window systems are beautiful to look at, and when properly kept, can give you years of comfort.  Alternatively, consider classical Georgian sash windows in Mitcham.  These traditional window styles take their inspiration from the classic sash look.  However, we can install the same looks with all the modern benefits you've come to expect.
As a leading glazing company in Mitcham, you will have a full pick of some of the finest window looks in the region.  From timber casement windows to triple glazing, we want to offer our customers as broad a choice of the best systems and services we can develop.  Sliding sash windows in Mitcham, for example, are hugely popular.  Therefore, we go above and beyond to design and install bespoke options for all our customers.  Practicality and aesthetics should always arrive hand in hand.
How Much Do Sash Windows in Mitcham Cost?
You are likely keen to find out how much you need to pay for sash style uPVC windows in Mitcham.  These are some of our most affordable and best-performing systems.  However, you may not always be able to find upfront pricing through our website.  Why?  Because you will save more money by going bespoke.
Our top team has made it easier than ever for you to find your ideal windows and doors for less.  It is merely a case of approaching our team for a free quote at your convenience.  As many different factors can affect the price of your project, we want to tailor our costs to you.  Why rely on online price lists when you have access to your own personal tariff?
Don't worry.  Bespoke pricing works out cheaper than flat rate costing as we keep things competitive and professional.  We carefully price up your project from the outset.  We take into account labour time, physical support needed, and materials used.  What's more, we are refreshingly transparent on costs.  We want to ensure you know exactly what you are paying for upfront before work begins.  We don't believe in adding extra fees along the way.
Claim a free quote and be one of over 6,900 homes who have taken advantage of our spectacular tariff.  For simple glazing Mitcham or more advanced windows and doors, there is no better way to look for genuine value in home upgrades.
WINDOW STYLES
YOUR WINDOW, YOUR WAY. EVERY TIME
Our truly bespoke design, manufacture & installation service allows you to craft your own design from our wide range of colours & styles to compliment your home.
Call Us Now
WINDOW COLOURS
We can also paint your new timber windows and door two tone, one colour outside, and a different colour inside.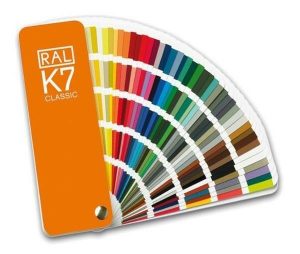 We can also paint your new timber windows and door two tone, one colour outside, and a different colour inside.
A Reliable Glazing Company Mitcham Can Be Proud Of
We're proud to cover a wide range of catchment areas across London and the south.  We make sure to cover as many different homes as possible.  Therefore, if you need bifold doors in Mitcham, but don't know where to turn, call us, and we'll tell you if you're covered.
Setting up a project with SJB Sash Windows is quick, easy, and cost-effective.  We don't expect you to pay a penny until we get started.  Simply take a close look at our catalogue and supply us with a few details – and we will fill you in on the rest.
Choose stunning double glazed sash windows Mitcham homes are already taking advantage of.  Call SJB Sash Windows on 02082969487 and set your new window or door project in motion.
WHAT OUR CLIENTS SAY
"Everything that was done was perfect. Absolutely recommend, Steve and his team are conscientious, reliable and first class workers."
"I'd definitely use them again for future work and wholeheartedly recommend them to others."
"Definitely recommended, everything is thoroughly done and methodical. Very courteous and polite."
Fantastic job, on time, on budget, great quality and nice to deal with, great looking double glazed sash windows in existing wood box frames.
You will not be disappointed with SJB Sash Windows service. It is second to none.
A new look to my house. My fantastic new windows have transformed my home.
Stephen with Sash Windows did very good work – was responsive to the first call and in giving the estimate, and scheduling. Prompt, efficient, fast workers but without losing good workmanship – so important! Careful with the wood surrounds. Cleaned up well after the work was completed. I could well recommend this firm. I had insulating strips installed.