SJB Windows are proud to present a stunning collection of sash windows Battersea can be proud of.  Delivering superb quality glazing, window and door standards across London and the south, our experienced team is always ready to help.  Whether you need new windows and doors or replacement casement windows, simply call our top team for a quote.
Many people will be interested to know sash windows Battersea cost.  We make sure to price all our services on a bespoke basis.  That means while you won't find specific sash window prices Battersea or elsewhere on our site, you can call and get a tailored quote.  You will only ever pay for the labour you need and the materials we use.  There are never any hidden fees or costs along the way!
uPVC or Timber Sash Windows Battersea?
One of the main reasons for buying with SJB is the choice.  We offer an incredible variety of window and door solutions to all our customers. Are you looking for wooden sash windows Battersea and elsewhere?  Maybe you are keen to save money and maintenance with great-looking uPVC sash.  Either way, we have a catalogue of choice that puts other local firms to shame.
Buying sliding sash windows Battersea and beyond has never been easier.  Simply offer SJB a handful of measurements and details, and we will be sure to build you the perfect bespoke project.  We will even be happy to take a look at your existing setup and make practical recommendations.  Flush sash windows Battersea and beyond don't have to be tricky to come by.  You simply need to find the right team to get you the best quality solutions.
Affordable Glazing Battersea
As leading window and door suppliers, we want to encourage as many of our customers as possible to consider double glazing.  Far from being an outdated choice, double glazing allows you to save money on heating and security.  Thicker sheets of glass will help to keep your home warm through the coldest of months.  You'll have extra protection against any potential vandalism or breaking and entering, too.
Double glazing Battersea is also more affordable than ever before.  Working with our flexible tariff, simply let us know a few details and what you need from your window solutions.  We will then line up leading secondary glazing sash windows Battersea homes can be proud of.  All it takes is a quick phone call or online message through to our team.
WINDOW STYLES
YOUR WINDOW, YOUR WAY. EVERY TIME
Our truly bespoke design, manufacture & installation service allows you to craft your own design from our wide range of colours & styles to compliment your home.
Call Us Now
WINDOW COLOURS
We can also paint your new timber windows and door two tone, one colour outside, and a different colour inside.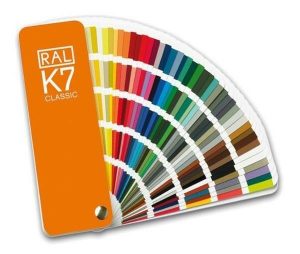 We can also paint your new timber windows and door two tone, one colour outside, and a different colour inside.
Patio Doors Battersea
While sash windows are in our name, we offer a wide variety of alternative home installation services, too. If you are looking for a leading company Battersea or elsewhere in London, SJB will always be pleased to set you up with a low cost quote you can depend on.  Need new patio doors?  Want to install bifold doors in Battersea or elsewhere?  It's time you spoke to the top team at SJB Windows.
Great windows and doors make all the difference.  They need to look great and to be easy to use and maintain.  With this in mind, we are confident we have the complete range available for all our customers.  Take a look at our online catalogue and get in touch for door company Battersea prices you simply won't find elsewhere.  We never hide extra costs along the way.  What you see is what you'll get!
Contact Us
If you are interested in buying casement windows Battersea or elsewhere in London, it is time to call the local experts.  We offer sash, timber, casement and a plethora of additional window solutions to suit modern and classical properties alike.  We understand that our customers are looking for eye-catching, hard-wearing and cost-effective windows and doors for use all year round.  We're pleased to be able to appeal to that need.
If you are interested in taking a closer look at low cost double glazed sash windows, or any other products in our range, call us at 02082969487 or email us via info@sjbsashwindows.co.uk for access to a free quote.  There is no obligation to accept – if you are shopping around for prices, we will always understand!
Get in touch for glazing Battersea and beyond – let SJB Sash Windows take care of your windows and doors for you.
WHAT OUR CLIENTS SAY
"Everything that was done was perfect. Absolutely recommend, Steve and his team are conscientious, reliable and first class workers."
"I'd definitely use them again for future work and wholeheartedly recommend them to others."
"Definitely recommended, everything is thoroughly done and methodical. Very courteous and polite."
Fantastic job, on time, on budget, great quality and nice to deal with, great looking double glazed sash windows in existing wood box frames.
You will not be disappointed with SJB Sash Windows service. It is second to none.
A new look to my house. My fantastic new windows have transformed my home.
Stephen with Sash Windows did very good work – was responsive to the first call and in giving the estimate, and scheduling. Prompt, efficient, fast workers but without losing good workmanship – so important! Careful with the wood surrounds. Cleaned up well after the work was completed. I could well recommend this firm. I had insulating strips installed.