Homes in need of sash windows Chelsea and elsewhere will be considering several factors.  For one, they will need to be thinking about the price.  For two, they will need to look for top-quality manufacture and installation from an experienced firm.  Finally, they need a guarantee that their project will complete on time and to budget.  Here at SJB Sash Windows, we are proud to satisfy all of the above criteria, without fail.
Are you considering buying wooden sash windows in Chelsea? Maybe you are looking for a door company Chelsea homes rely on for great deals.  No matter what your needs are, SJB offers a balance you'll rarely find with local window and door manufacturers.  That is, we will never compromise quality for cost.  You will get incredible value and top quality sash windows Chelsea homes are crying out for.
Looking for Affordable Double Glazing in Chelsea?
If you are considering Georgian sash windows Chelsea and elsewhere, or if you'd like to try something a little more contemporary, always think about the glazing. The quality of your windows will shine through from season to season.  Fantastic secondary glazing Chelsea and beyond will help keep household costs low and will make sure your property is fully protected.
We always encourage our customers to take on cost-effective glazing options.  Our leading window systems will pay for themselves within just a few months of use.  Simple to maintain, and perfect for keeping out the worst of draughts, double glazing Chelsea is something you are going to need to keep an eye out for.
Build a bespoke sash window or casement window Chelsea package with SJB, and get access to incredible glazing options.  Build a package that fits your budget as well as the look and feel of your home.
How Much Should Sash Windows in Chelsea Cost?
Many people ask this question, and for a good reason.  The price of window and door installations will vary depending on several factors.  The size of your project, the manual labour needed, and the materials used can all impact pricing.  Therefore, we offer custom pricing services for all our clients and customers.
For example, if you want to buy sliding sash windows in Chelsea, you may have to pay for the fitting, the technology and the bespoke design.  As every project is different, our bespoke tariff is always ready to leap into action when you call.  Let us know a handful of information, and we will offer you an upfront, transparent quote.  It's important to us that you know where you stand when buying quality windows and doors.
As a leading glazing company Chelsea families depend on, we never want to leave you in the dark.  Book a free quote online, or call us with your details.  We'll offer you a price while you wait.
WINDOW STYLES
YOUR WINDOW, YOUR WAY. EVERY TIME
Our truly bespoke design, manufacture & installation service allows you to craft your own design from our wide range of colours & styles to compliment your home.
Call Us Now
WINDOW COLOURS
We can also paint your new timber windows and door two tone, one colour outside, and a different colour inside.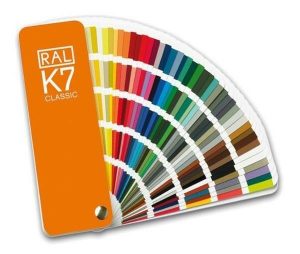 We can also paint your new timber windows and door two tone, one colour outside, and a different colour inside.
Top Quality Chelsea Doors
Are you considering buying bifold doors in Chelsea?  SJB can help you.  We don't just specialise in sash windows.  We are a leading door company Chelsea homeowners call for replacements and new installations.  If you are already considering timber casement windows, why not enquire about our brilliant door solutions, too?
All homes need proper security.  A professional entrance or front door will be perfect for keeping your property safe and warm.  For easy access to your patio and garden, you should also consider sliding uPVC doors and other options available from our catalogue.  Our online store is a great place to start.  Take a look around at the options available, and call us if you see anything you'd like us to set up for you.
PROFESSIONAL SASH WINDOW REPAIR SERVICES IN LONDON
Regardless of the issue with your window, we will be able to offer a solution to your problem. We know that having a faulty window can be an inconvenience and can sometimes make you feel as though your home is insecure. That's why we will complete a repair service on your sash window as quickly and promptly as possible. All of our repair services will leave your window and home in a safe and secure condition.
CORD REPAIR
A faulty sash cord can often cause problems when trying to open and close your sash window. If this is the case, we can replace your sash window cord in no time at all and at an affordable price.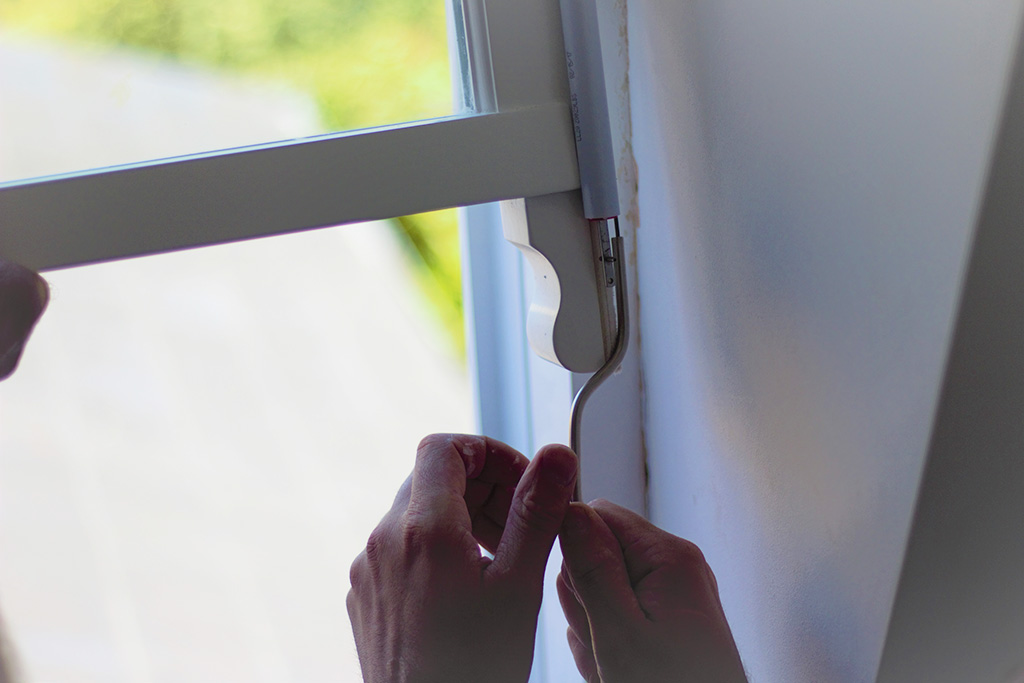 SPRING BALANCE REPAIR
Some windows use spring balances to assist you in raising and lowering the window sash. This can be a real burden if it breaks. By contacting our friendly team today, we'll be able to rebalance your sash window quickly.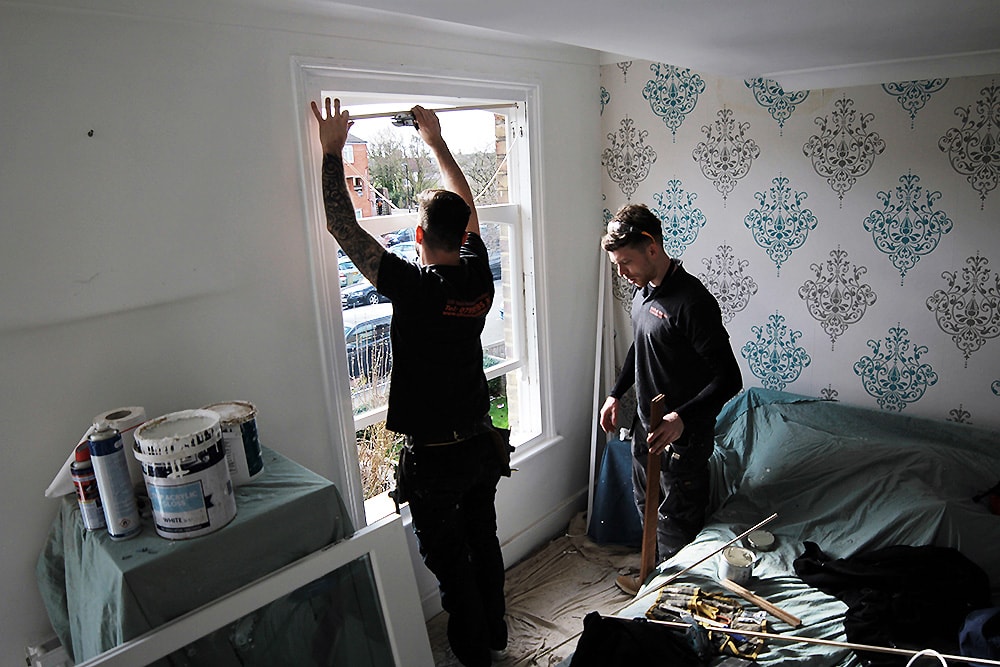 DRAUGHT PROOFING
Having a sash window which is draught proof is important for living in a home which is warm and energy efficient. A home with a draught is one which is allowing heat and money. The quicker you have your home draught proofed, the more money you will save in the long run. Draught proofing is a quick process for our window experts to complete. Using weatherstripping, we will soon stop cold air from entering your home.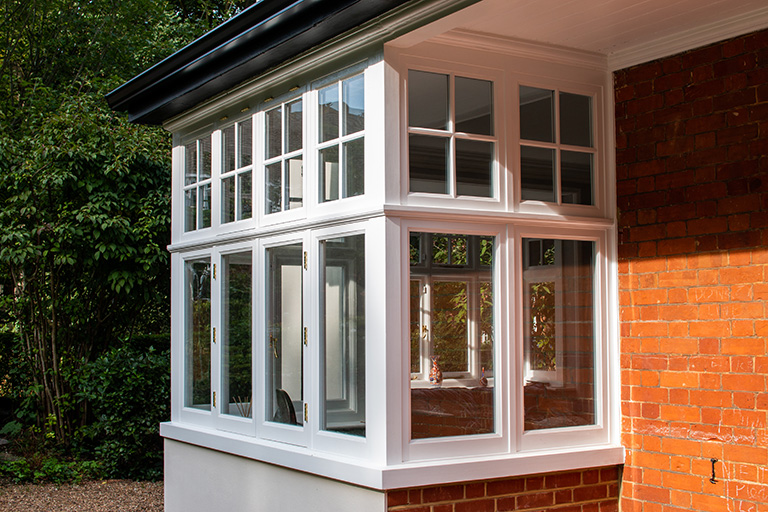 DOUBLE GLAZING
If you're looking to make your home as energy efficient as possible, our window specialists can fit double glazing windows. All of our double glazed windows are built to minimise heat loss through windows and doors. Our specialist window fitters are able to install double glazing in all types of sash window. Simply speak to our friendly office team to match your preferences with a bespoke service from SJB.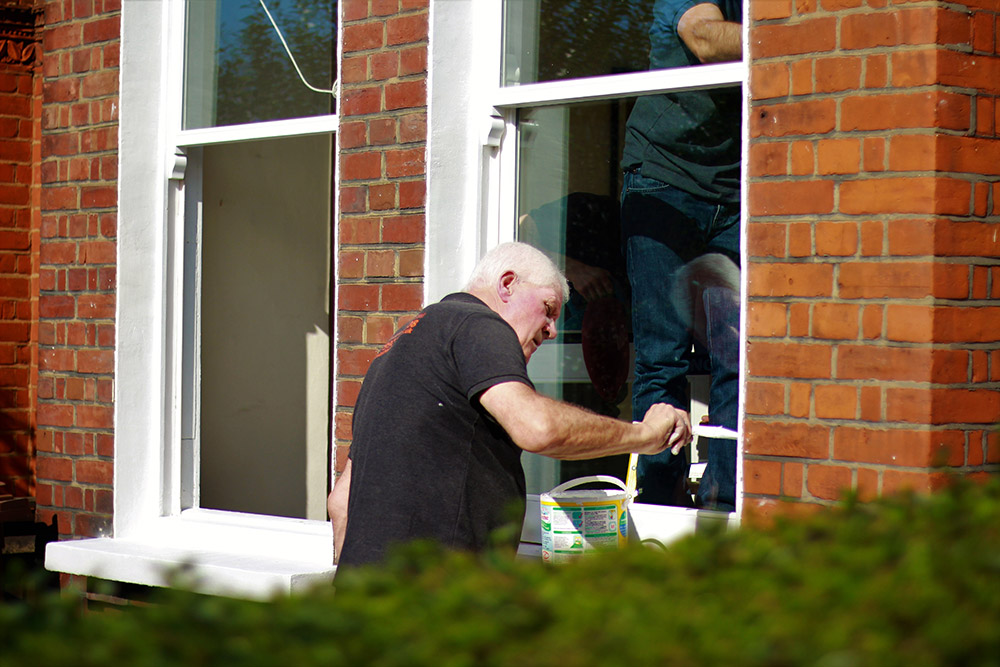 WINDOW FRAME REPAIR
Having dated, worn or faulty window frames and sills can dramatically age your home and even diminish the property value. Our expert sash window team can repair broken sash window frames if necessary, simply call the SJB Sash Window team for a free quote.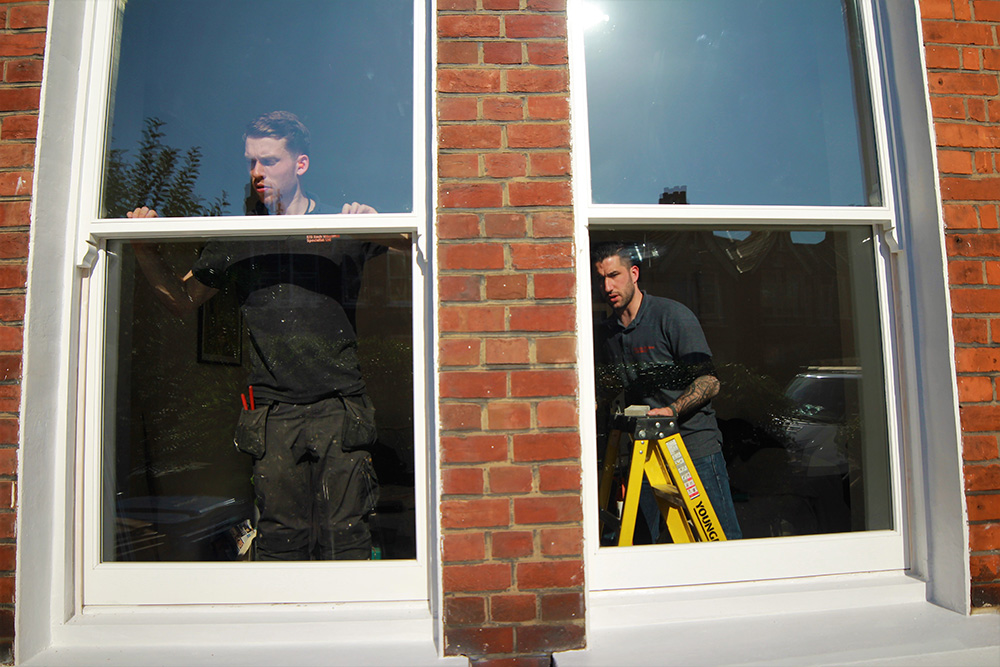 CONTACT US
To inquire about any of our London sash window services, please get in contact with us via our contact form or call us today on 02082969487.
WHAT OUR CLIENTS SAY
"Everything that was done was perfect. Absolutely recommend, Steve and his team are conscientious, reliable and first class workers."
"I'd definitely use them again for future work and wholeheartedly recommend them to others."
"Definitely recommended, everything is thoroughly done and methodical. Very courteous and polite."
Fantastic job, on time, on budget, great quality and nice to deal with, great looking double glazed sash windows in existing wood box frames.
You will not be disappointed with SJB Sash Windows service. It is second to none.
A new look to my house. My fantastic new windows have transformed my home.
Stephen with Sash Windows did very good work – was responsive to the first call and in giving the estimate, and scheduling. Prompt, efficient, fast workers but without losing good workmanship – so important! Careful with the wood surrounds. Cleaned up well after the work was completed. I could well recommend this firm. I had insulating strips installed.
Contact the Specialists Near You
It's easier than ever to install double glazed sash windows Chelsea and beyond.  Our team covers the whole of London as well as much of the south.  Therefore, for replacement windows, new doors or re-glazing, SJB is on hand to help.  You should call us right away to make sure you are in our catchment area.
Never feel obliged to accept a quote!  Call us at 02082969487 right away if you want to know how much you could save on double glazing Chelsea and elsewhere.  We'll build you a unique quote that's fixed, transparent, and within your home improvement budget.