Composite Doors London
When it comes to getting the best quality door fittings for various purposes, composite doors make a fantastic choice. Blending the best materials such as PVC, wood and GRP, composite front doors look great and stand the test of time. Modern composite doors are built to be super-resilient and to help keep in all the heat you need. If you're already thinking about the cost of composite doors, don't worry. These fittings will pay for themselves in the fantastic savings you'll get on your energy bills.
Do you need composite back doors? You may be looking for the best composite doors for your money. Our team of experts is always on hand to help you narrow down your choice. That's what we're here for! These fantastic modern standards could help secure and heat your home like no other. Would you like to know more about composite door prices, or are you looking for affordable ones near me? All you have to do is get in touch.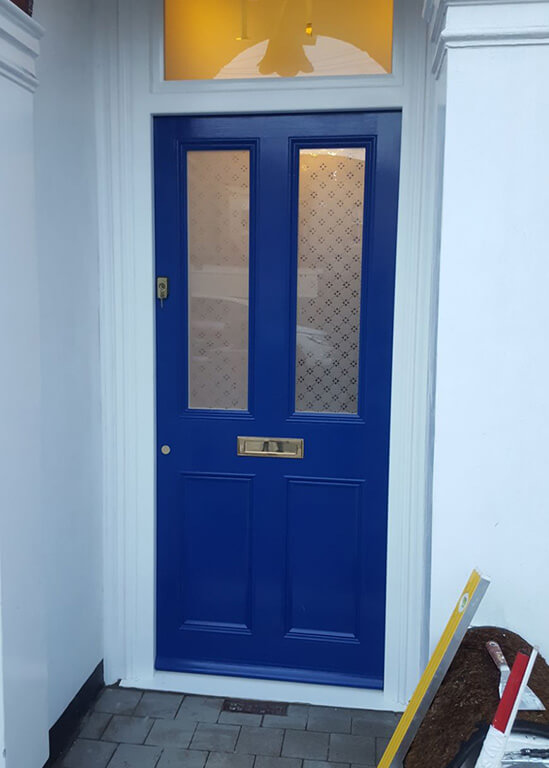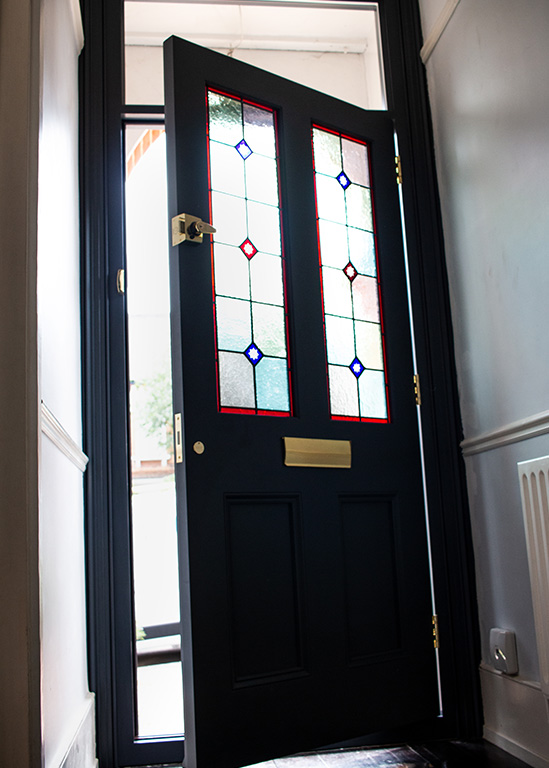 Victorian Style Composite Doors London
Some of the best-priced composite doors in London are entirely modern in their style and approach. However, you'll also find a great deal on composite Victorian front doors. Victorian composite doors, naturally, allow you to sample some of the finer touches of classic English style. All the while, they use the brilliant combined features of contemporary door manufacture. It isn't completely unheard of for you to find a composite door Victorian houses can make full use of.
Are you looking for a red or brown composite door to match a Victorian façade? You may want to add a touch of history to your home with a Victorian-style composite front door. In either case, we proudly present various choices and styles. Victorian-style composite doors can do a lot for your property. If you're looking for composite front doors near me, do be sure to check out our classical collection first.
Request A Quote
To request a quote fill in your details in the form and we will be in touch to discuss your requirements as soon as possible.
Classic Composite Sliding Doors In London
Composite sliding doors are among the most well-protected and secure you can buy. Our composite sliding patio doors are the most flexible and versatile of all the composite doors for sale in our catalogue. These doors can be installed at the rear of a property to ease access to patios and gardens. Why depend on anything less functional?
Our leading specialists will ensure you have access to composite sliding doors, which are guaranteed to complement your property. There are many benefits to fitting your home out in composite door technology. Sliding doors will always offer a quick and easy way to let fresh air in. Sliding doors are always simple to use, but you can also fit them to home security standards you can rely on.
Book Composite Doors Near Me
Are you interested in composite front door costs or stylish composite doors near me in South London or beyond? Then it's time you got in touch with a leading local name in design and fitting. Count on SJB Sash for affordable prices on front doors, sliding doors and more. We'll strive to match the existing look of your property as closely as possible. And, what's more, you will have complete input into how your composite doors look from the very start of the process. Don't settle for anything less than unique.
Composite door prices fitted or supplied are available from our team throughout the year. Call our team at 02082969487 to discuss your needs or info@sjbsashwindows.co.uk with any details you have for a free quote at your earliest convenience.