Wooden Sash Windows London
Heritage – Energy-Efficient – Sustainable.
Are you thinking about setting up new windows for your home? Maybe you're in the process of completely refurbishing your family home. Or, you might even be setting up a completely new property! In any case, it's important to look for windows which will offer you the safety, security, and warmth you demand. Modern windows should protect against the elements, as well as potential criminal activity and more besides. However, wooden sash windows London families opt for seem to be emerging as some of the most popular choices in the region. But why is this?
At SJB Sash, we have spent years building up expertise in sash windows of all shapes and sizes. From sliding windows to timber sash styles, we understand that no two homes or families are quite the same – and that's why we offer such a broad range of window styles and fits. Therefore, when you're looking around for the perfect sash windows, why opt for one look? At SJB Sash, we will always be happy to give you a closer look at wooden sash windows for sale – which can be fitted bespoke to your property as you wish!
Why choose wooden sash windows online?
Sash windows have been around longer than most of us have! They are fantastic standards which have stood the test of time. While traditional sash window styles may only have had single panes of glass and may have been a little rough around the edges, modern iterations of the look bring in a fantastic level of contemporary comfort. What's more, there are more and more varieties of sash style windows emerging. Not only can you buy sash windows in uPVC for maximum savings, you can also find a variety of wooden sash windows online.
Wooden window framing is a fantastic modern standard. We make sure to treat and protect all our frames so that they are resistant for years to come – what's more, you'll have the chance to take a close look at what's available before you buy. Timber, for example, is a popular and stylish window look which not only suits sash, but other window standards.
However, we're here to talk about wooden sash windows London has to offer – and we can safely say that the best wooden sash windows will transform the look of your home for the better. These luxurious fittings are likely to appeal to many who might be looking for a style of window that's timeless and flexible. What's more, these window styles are easy to look after, though it is always worth making sure you clean them properly from time to time!
Projects we have completed
We've mastered our craft over many years of manufacturing & installing a wide range of
Sash, Casement, and Doors into a wide variety of homes.
Why Choose SJB Sash?
SJB Sash offers more than simply wooden sash windows online. We specialise in a wide variety of window styles and standards, with sash being our main speciality. We're pleased to create and install wooden window options for a range of homes across our region, particularly as wooden window framing for sash has never looked better!
We make sure to take your exact requirements very seriously indeed – which means that we intend to work closely with you from the get-go. SJB Sash's bespoke sash window and casement window tariffs compete directly with the national average, meaning that you will find it particularly hard to get a better deal elsewhere.
If you're thinking of looking into wooden sash windows for sale across London, allow us to show you a range of brilliant options. Not all wooden sash styles look the same, meaning that it is always worth looking closely at what's out there. We want you to get a good look at our great range – and what's more, we will even help you to narrow down your choice. If it's your first time looking into affordable wooden sash windows London or elsewhere, there's no need to panic. After all, everyone has to start somewhere! Whether you are setting up new windows or are replacing old ones, make sure to speak to a team of experts who knows their windows better than anyone else!
If you'd like to set up a free consultation, now is the time to call the team. Make sure to speak to us directly by helpline for a free consultation or do let us know through web form of any specifics you may need!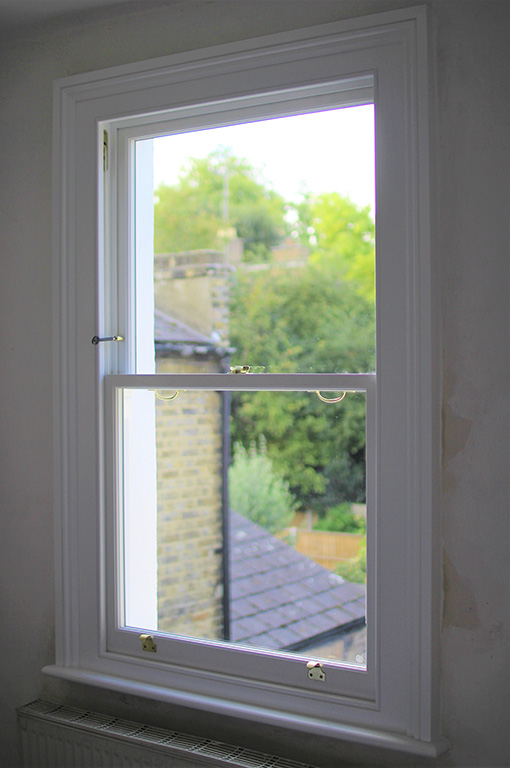 How much should I pay for bespoken wooden sash windows in London?
Essentially, there are no flat rates for some window installations – and that's because there are different factors which can affect the price you ultimately pay. While some companies list all their prices in flat format, SJB Sash offers greater value for money – by offering a bespoke approach. This means that, should you wish to know more about wooden sash window prices, all you have to do is get in touch with the team. It's as easy as picking up the phone and having a quick chat with our team, or by filling out our online form.
All we need are a few details to get started. Our experts understand the various ins and outs of quoting for wooden sash windows. Factors which might affect your pricing can include window sizing, the number of windows you'd like to install, and the type of glazing you opt for. For example, if you choose triple glazing over double glazing, you may end up paying more in the long run. Therefore, we make sure that you are fully up to speed with everything you need to pay before we get started on your project.
By getting in touch with our team, we'll let you know the price of your wooden sash windows London and elsewhere, and what's more, we will help you find the perfect fit. SJB sash offers an end to end service, which means that we will always make sure you are completely happy with the service you receive. If you're really not sure if you'd like wooden sash windows, or if you have enough in your budget to pay for such options, then it's well worth taking the time to talk things over with us. We won't bite!
A sash horn is one of the key features that make a traditional timber sash horn instantly recognisable. Originally sash horns were an integral part of a timber sash. They were designed to strengthen the mortice and tenon joints of the window and prevent the sashes being opened too far.
You will see a few of our frequently used horn designs below.
Please note we can manufacture to any design horn you currently have.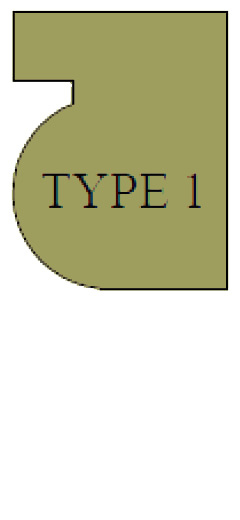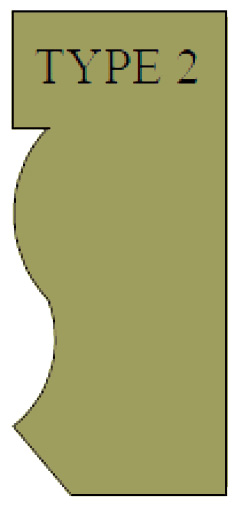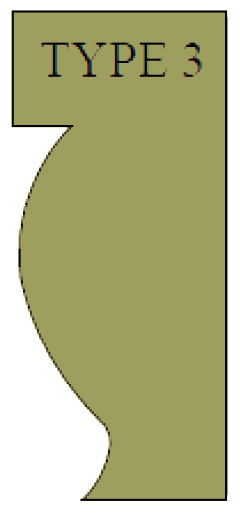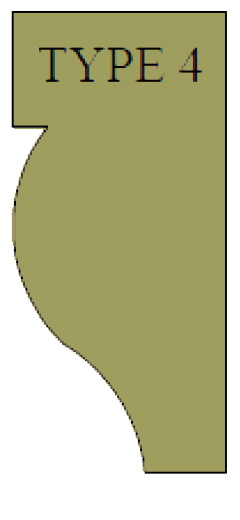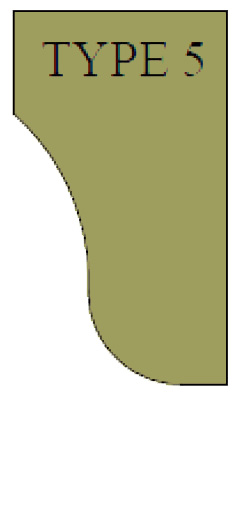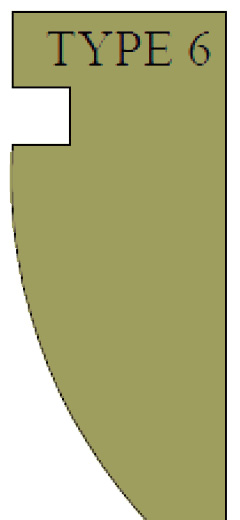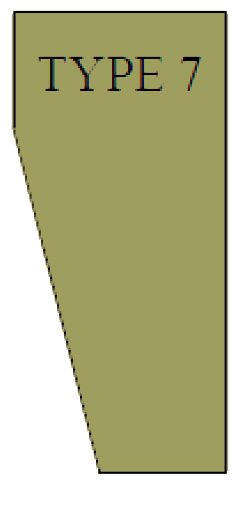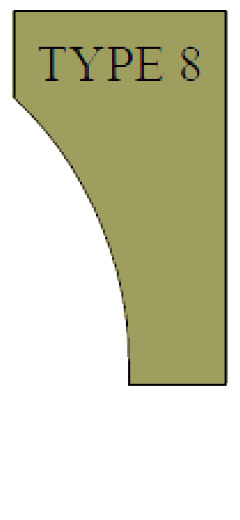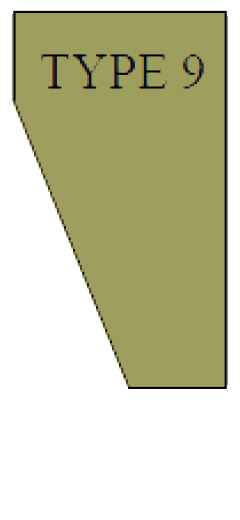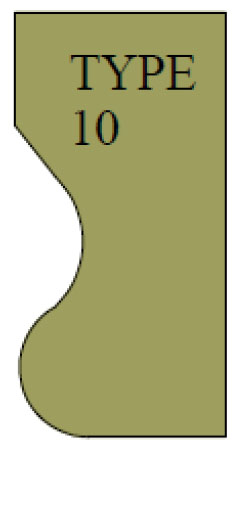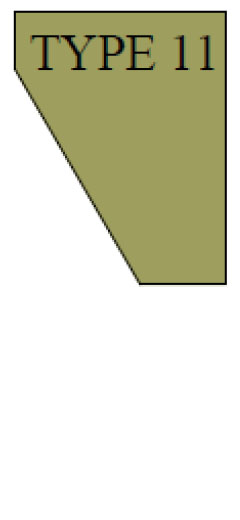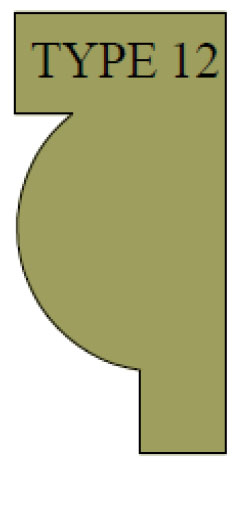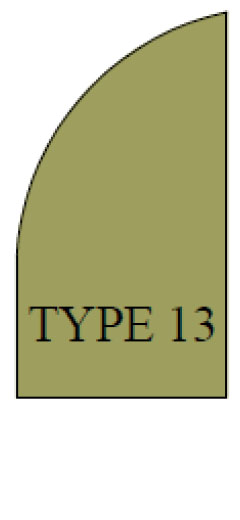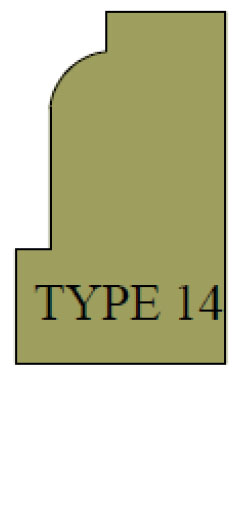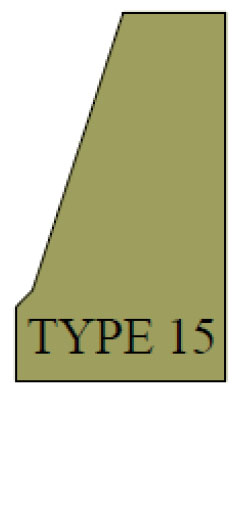 The newly manufactured sash windows are treated with timber preservation which protects from wet and dry rot. After this the windows receive primer and three coats of a micro porous acrylic paint. All windows are then hung and dried in our dedicated drying room.
Here at SJB Sash Windows we are adept at successfully matching colours with the existing coatings on the property, including stains and varnishes.
SJB new sash windows are crafted using sustainably sourced timber and we match all mouldings and profiles to blend in with your existing sashes and decor seamlessly.
We know that your primary interest is likely to be looking for the most energy efficient double-glazed sash windows for your home. Yes, it's common knowledge that double-glazed sash windows make a reduction of heat loss, but not many know that the figure is as high as almost a third of all domestic heat escapes through windows. The double-glazed sash windows we install are guaranteed highly energy efficient and will improve your energy efficiency and reduce energy bills. Should you have special requirements there are also upgrade options to further increase the efficiency of your windows.
In addition to improving your energy efficiency and reduced energy bills investing in new double-glazed sash windows will also provide you with reduced noise pollution. Sometimes it's nice to close your windows and shut the outside world out! Specialised acoustic glass can reduce external noise pollution leaking into your home by up to 60%.
Technically speaking acoustic glass has an additional lamination which features an interlayer not seen in standard double-glazed windows. It's this extra layer that can shut out extra noise such as road traffic, overhead planes and railway lines. Importantly this extra layer does not negatively effect the light flow into your room, and so you can enjoy reduced noise without effecting the look of your windows.