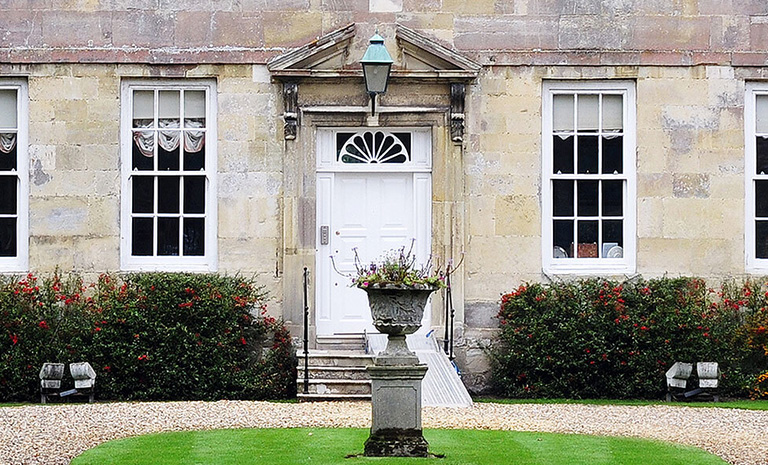 Introduction to house windows
Picking new windows for your home can be a complex task and there are a number of questions which may be difficult for you to answer. Which windows are most suited to your home? What windows are the most energy efficient? Which windows are going to look great for the longest amount of time? We have created a complete guide which will provide you with the strengths and weaknesses of each window so you are able to make a more informed choice when it comes to buying new windows. Not sure what you're looking for? Start by having a browse through the different styles available to you before moving onto the type of window you can purchase in a particular style.
Window Styles
A window style typically refers to the way in which it functions. There are two main window styles available in the United Kingdom; casement windows and sash windows. Casement windows open via a hinge, whereas sash windows traditionally slide over one another using a pulley system. While casement and sash windows are the two most popular styles, they often come in a number of different forms, which should be carefully selected based upon the type of property you own.

Sash windows
Sash windows are made from one or more sashes or panels which typically move vertically. They have the ability to combine traditional style with modern energy-efficient technology. Typically, sash windows are crafted from timber, however more recently, you are able to purchase sash windows which are crafted from plastic and even metal. Sash windows also come in a number of varieties including box sash windows and off the shelf sash windows.
What is a sash window?
Ever since the 17th Century, Sash Windows have been an incredibly popular choice due to their beauty and practicality. In its most basic form, a sash window is created when two or more glass panels slide over each other within vertical grooves. The windows are able to slide over one another by using a counterbalance system. In modern sash windows, opening and closing is made easier through a pulley system which is contained within the window frame.
Wooden sash windows
Wooden sash windows have traditionally been the most popular style. Ever since the Georgian era, sash windows have been the go-to choice for homeowners looking for affordable, practical and reliable windows. For the most authentic finish, wooden sash windows will make a period home look as good as the day it was built.
Timber sash windows
Timber is the most commonly used material for wooden sash windows. The smooth, sleek finish of timber sash windows provides an elegant finish to your window. Timber is also a tough but light material, meaning the material won't diminish over a short period of time, but the practicality and ease of opening and closing will remain the same.
Sliding sash windows
Typically, sash windows feature vertically sliding sashes which move over one another to create openings in the window. The sliding feature is particularly beneficial on properties which have limited opening space outside the window. The sliding feature is practical and easy to use when opening the window within a confined space. Although sash windows commonly open vertically, there is also an option to have horizontally opening sash windows.
Double-hung sash windows
Double-hung sash windows refer specifically sash windows which contain two or more sashes which are able to slide over one another. They are particularly beneficial if there is a need to create a large opening within a window. By opening at both the top and bottom of the window, heat is able to quickly escape from inside a property through the top opening while cold air is able to enter through the bottom opening. Double-hung sash windows could be particularly beneficial in hot kitchens.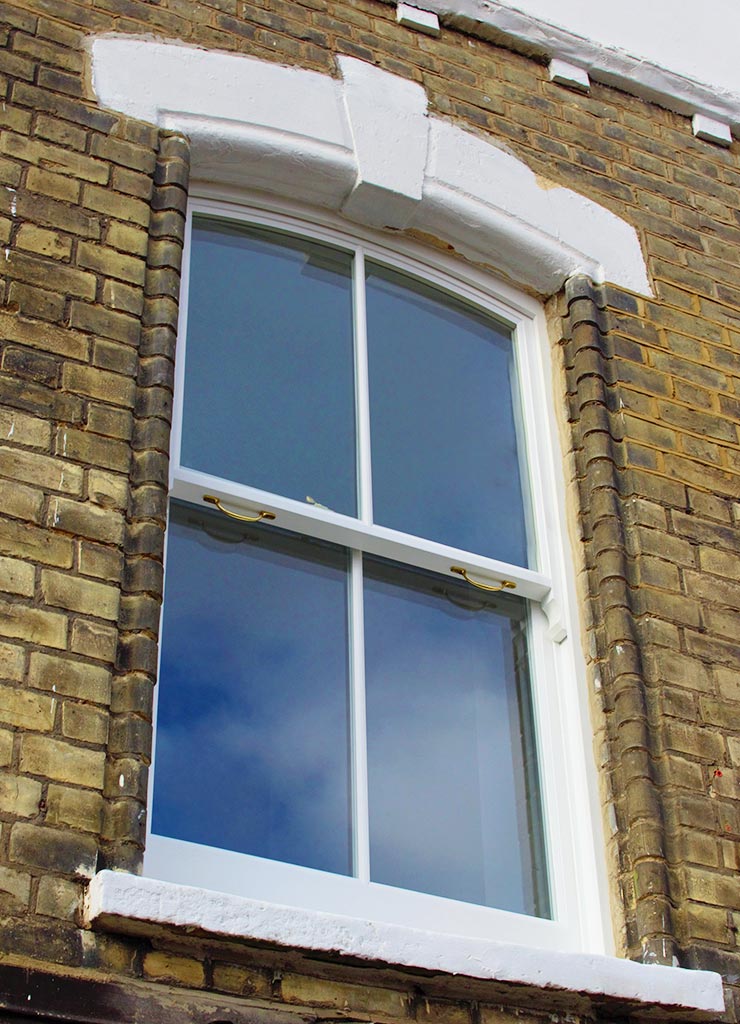 Aluminium sash windows
Aluminium sash windows combine traditional design with a modern, robust material. Often, this type of sash window is made from aluminium cladding which can be seen to be more durable than a traditional hardwood surface. While the aluminium can look authentic, if you're looking for a traditional design, it could be a better option to install traditional sash windows, which are made from wood.
Georgian Sash Windows
Georgian buildings are known for their distinctive style and architecture from the 18th Century. Sash windows are almost exclusively used on all Georgian properties, and in order to maintain the rich heritage of your home, sash windows should be considered as the only option. Sash windows were popular in the Georgian period because of their symmetric nature and the ability of the sashes to open within a confined space. A number of buildings in the Georgian period were built within touching distance of one another, particularly in built-up areas such as London.
Victorian Sash Windows
While a number of the classical features on Georgian and Victorian properties are similar, Victorian properties often have more gothic features. The exterior of Victorian properties includes bay sash windows, red brickwork and terracotta tiles. Like with the Georgian buildings, Victorian properties were often built within close proximity to one another so the inclusion of sash windows was necessary to allow the windows to open and close. To maintain the authenticity of a Victorian home, it is necessary for the property to have sash windows.
Casement Windows & Its Types
Casement windows operate using side-mounted hinges, which means that they swing open and close just like a door, rather than sliding up and down like sash windows. To open the window, the operator rotates a crank, which also acts as a lock. The window can simply then be pushed or pulled open, depending on where the hinges are placed.
Casement windows are widely considered to be extremely energy efficient as their tight seal will lock the heat in and keep the cold and water out of your property. Traditionally, the seal around casement windows has been stronger than sash windows, however with modern technology being ingrained in sash window design, this is now debated. Casement windows are usually designed with a modern appearance. They are well suited to newly-built homes because of their aesthetic and energy efficiency. There are two different types of casement windows; timber wood and upvc.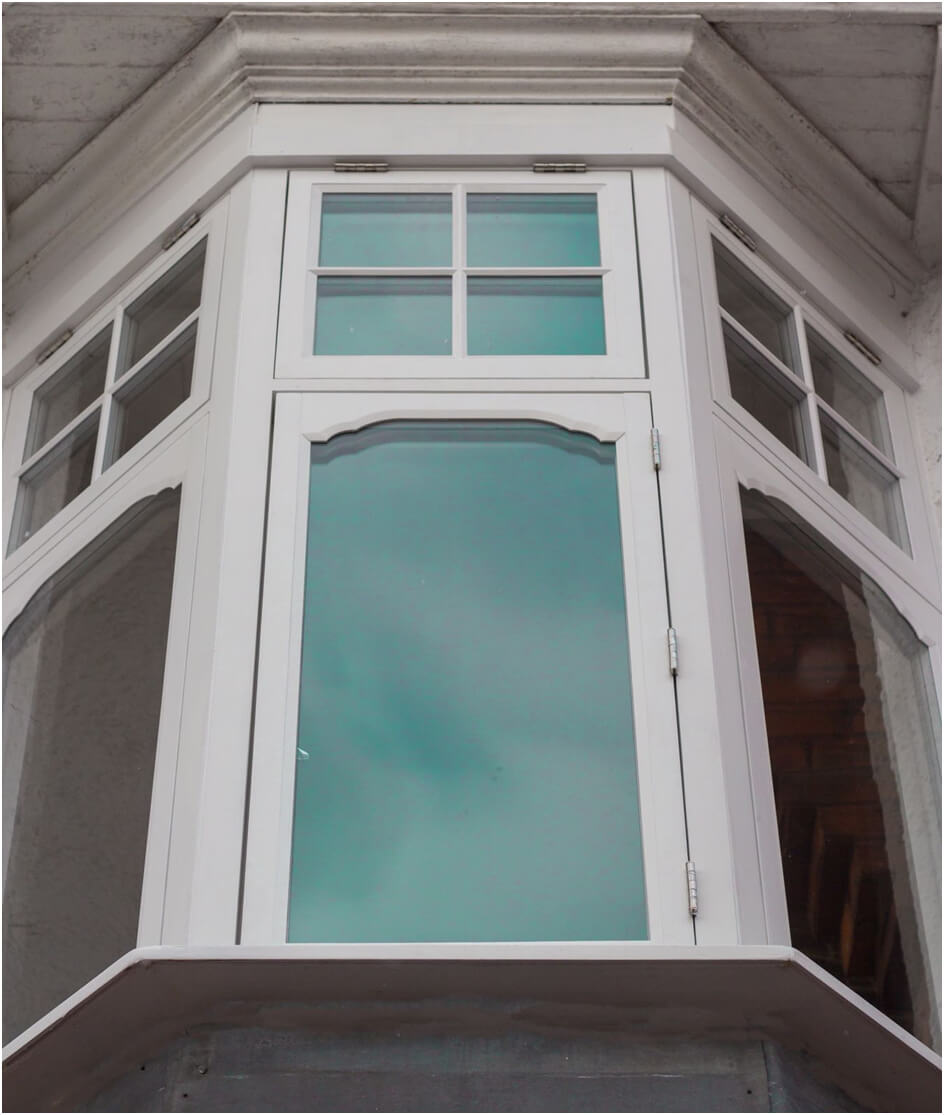 Types Of Casement Windows
Timber Casement Windows
Timber sash windows are versatile and available in both traditional and contemporary styles. Maintaining high-quality wooden windows on a period property is important to avoid diminishing the value of your home. If you are considering a casement window on a period home, hardwood or softwood timber casement windows will be the best option. To improve the energy-efficiency of your home, consider adding double-glazed glass to the casement window.
UPVC Casement Windows
Upvc casement windows are one of the most popular choices on modern properties. The modern design and technology behind upvc casement windows make them one of the most secure window types available on the market. Casement windows can also be fitted with child-safe locks, which limit the amount a particular window can be opened by. This makes a home a much safer environment for small children.