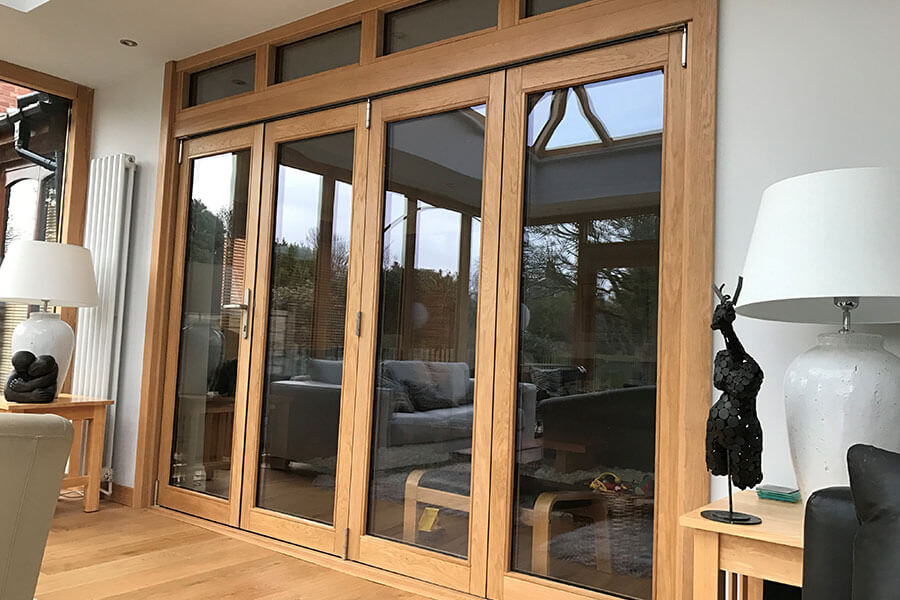 Decorative Timber to Illuminate your Space
When deciding on the interior of your home, you might inevitably default the windows and doors to be the same ordinary fittings that your designer chooses. However, have you considered in detail browsing good quality windows and doors that can enhance the aesthetic of your home and also its protection? Then, let us indulge you in the topic of timber and how it can transform your sash windows and doors.
Windows are meant to illuminate and brighten your space, apt to radiate your living. If these windows are carefully chosen, they can also enhance your home's aesthetic. Timber sash windows are of the best quality that comes in a choice of engineered hardwood or softwood that can create excellent resistance, strength and durability.
But do not just limit the use of timber only to your sash windows. Sturdy doors are essential to every home, but one that matches your sash windows can earn extra points in beautifying your home. Timber doors come in different materials and sizes from which you can get the one that suits your requirement and budget. Timber doors provide a traditional wooden style to your home, providing much more curb appeal than any modern home.
Timber Sash Windows and Doors to match Aesthetic
Each timber sash window and door tells a different story about a home. The wood used to bring out the essence of timber to your sash windows and doors can vary. When it comes to the interiors of your home, the perfect timber sash windows and doors can transform the aesthetic to a whole new level. So, if you are curious about the range of options you can get from choosing timber sash windows and doors for your home, here are a few you can consider.
Pine– An ideal window material, pine is an excellent choice to add to your timber sash window. It is less expensive and can improve the visual appeal of your home.
Oak– Oak symbolises the rich English architecture that has existed for a long time. The material is solid and durable to keep your windows and doors sustainable for a long time.
Red Grandis– A modern extracted softwood may be your choice, but don't be fooled by its texture. This softwood is hard enough to be susceptible to wear and tears and therefore makes an excellent material for sash windows and doors.
Accoya– Accoya is a more high-levelled wood made from several processing procedures. The treatment makes it resistant to moisture and heat. Therefore, it makes a good quality sash window and door.
Advantages of Timber Sash Windows and Doors
Moving around and getting this done as quickly as possible may be the top priority in this fast world. Sliding glass doors and windows may facilitate your easy life choices, but are you ignoring the overall visual appeal of your home? In that case, timber sash windows and doors can mitigate that problem. Here are some advantages of choosing timber for sash windows and doors.
Provides traditional home style– Before glass and plastic became an innovation, wood was a significant material for all home constructions. Modern homes with timber sash windows and doors can provide a conventional style.
Customised selections– A product you can customise to suit your requirements may be hard to find. Timber sash windows and doors come in different types, sizes and configurations that the company can alter as per the customers' demands.
Security and Privacy– Timber sash windows and doors are strong enough to prevent climatic conditions from affecting your home or external threats to ruin your peace.
Energy-efficient– Since the barrier that timber woods create between your home and external elements is strong, the energy efficiency you can enjoy can help you significantly save on energy bills.
Who can Provide you Best Quality Timber?
Are you having trouble finding a trusted company that provides reliable timber sash windows and doors? Then you may be just a call away from one of the leading sash windows companies in the UK. SJB Sash Windows are specialists in manufacturing and installing the best quality sash windows suitable to your homes.
Our professional team has years of experience understanding and catering to homeowners' needs and has specialised in understanding your requirement before expressing them. Furthermore, we offer to supply or fit or supply-only services depending on what you seek and get it done expertly.
If you wish to install timber sash windows and doors, we offer you a range of services from which you can choose for your home. If you are inexperienced, then our professionals can identify the exact requirement for your home and deliver them to you.