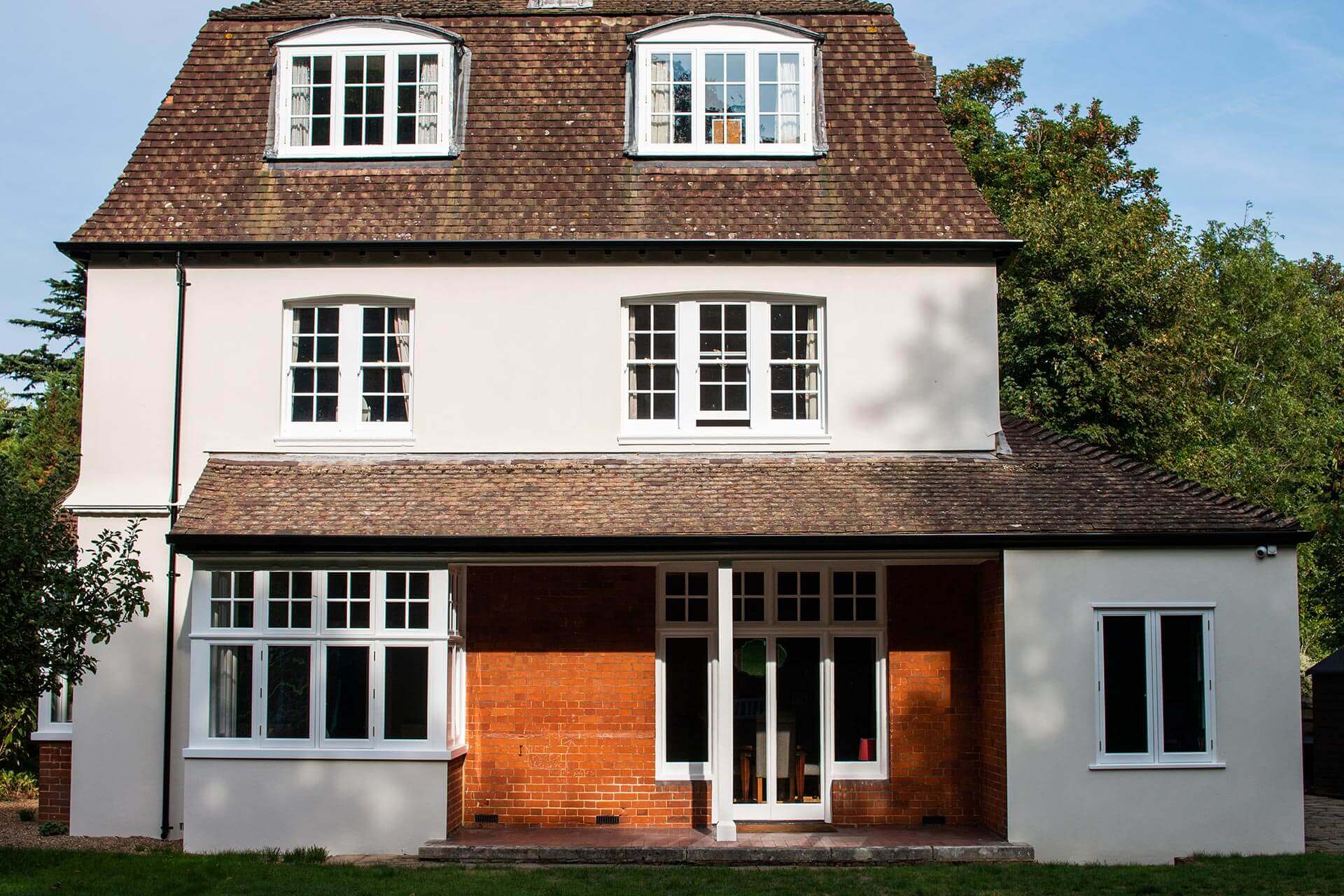 How to Add Aesthetics to your Window?
Modern homes always aim to add the most aesthetically pleasing features that can last longer and be easily maintained. The most trending aesthetic lately has been reintroducing old and forgotten home styles such as Georgian architecture to their beautiful homes. By adding a conventional touch to modern homes, homeowners seek to create an aesthetic that is unique from the others.
Renovating your entire home to suit a home style may seem expensive, so why not consider changing your fittings, such as windows? The upcoming likeness for sash windows stems from the Georgian aesthetic it offers to homes with them installed. However, apart from the traditional look it gives to homes, uniquely developed triple glazed sash windows offer a unique operating mechanism that enhances the privacy and security of those homes.
Are you a homeowner looking to revamp your old windows or install new ones? Then let us introduce sash windows that have increasing demand not only for their unique structure but also for the benefits that come with it. In many of England's historical buildings, sash windows were popularly used as safer alternatives to casement windows. Along with the panels, sash windows come in a wooden casement, making them elegant at all times. So, considering triple-glazed sash windows can be advantageous in all aspects.
Sash Windows: An Artistic Solution
Sash windows can slide up and down vertically and are securely locked so that an outside force cannot move either panel. The creation and design of sash windows may be ancient, but it is still effectively applicable in modern homes as the precision with which it was made can match the requirement of any homeowner.
Are you worried about the single option of sash windows? Then ease your worries; the range of varieties within sash windows is more than you can imagine. Here are some of the few popularly demanded sash window types you can find in the market.
Georgian Sash Windows– The typical form of sash windows, Georgian sash windows are built from two window units, six panes on top, and six panes on the bottom, also referred to as six over six.
Victorian Sash Windows– During the Victorian era, glass-making technology advanced significantly, making larger glasses affordable to manufacture. Thus, Victorian sash windows have window units ratio to be two over two.
Edwardian Sash Windows– Edwardian architecture was into opening up space in buildings and providing designs that ensured the light and airflow liberally made their rounds. Thus, to emphasise the lower units of the sash windows, it was made to the ratio of six over two.
Yorkshire Sash Windows– Yorkshire sash windows added a twist to the conventional style of sash windows and made them horizontally sliding. In two of two ratios, these windows can be opened on one or both sides, depending on the installation technique. However, just as unique as the design is, it is rarely used.
Perks of Installing Sash Windows
Everyone would love to install a fitting that assures more than one benefit. Despite their conventional style, Sash windows offer several advantages that suit the expectations of modern homes looking to install new windows with an artistic touch.
Traditional Outlook– Sash windows have the charm to awestruck the on-lookers and give them the vibe of Olde English Village by being available in shapes and sizes that reminisce historical architecture.
Better Ventilation– The top and bottom of sash windows have an aperture each that ensures free flow of air and light and secures proper ventilation of your home.
Stable Window– The best part of sash windows is that they do not give up on nature's elements and can be a durable solution to your window problems.
Low-maintenance– Professionally installed sash windows are tightly secured to the window frame to ensure it performs well. Thus, the requirement to maintain those sash windows will be low in such cases.
Get In Touch with SJB Sash Windows
You may be bombarded with all this information and struggling to find out 'who can provide you such promising sash windows complimenting your home interiors?' To answer your question, there can only be one leading company, SJB Sash Windows Specialist, with years of experience providing the best quality sash windows at affordable rates.
SJB Sash Windows Specialist is a family-owned business that offers products and services on trusted sash windows and doors. We ensure to provide you with specialised and custom-made sash windows that improve your home's energy efficiency and visual appeal.