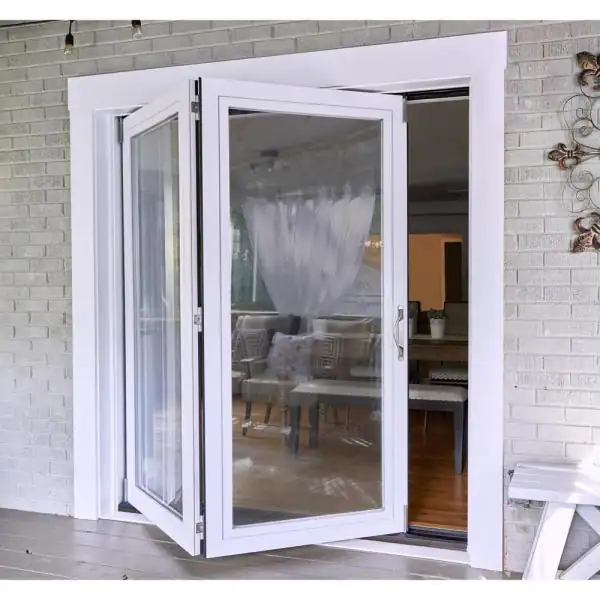 Modernise your home with UPVC Sash Windows
Every part you design contributes to the overall interior beauty of your home. As a modern homeowner, you may want to brighten up your space with the most sophisticated designs at budget rates. However, most homes fail to recognise the significance of decorative sash windows that can bring a traditional look to your home. But if you wish to modernise this concept, let us introduce you to UPVC Sash Windows.
To understand UPVC Sash Windows, let us split the main terms and combine their meaning on a later note. One of the earliest types of windows is a sash window, a frame with slidable panels on either side. UPVC is a type of processed plastic highly resistant to moisture, heat or rust and used for windows and doors. So, UPVC Sash Windows are good quality sash windows suitable for your modern homes as they are budget-friendly and require less maintenance.
As a homeowner who has a lot on their hands, maintaining your sash windows should be the least of your concern. In that case, UPVC Sash windows are the best option for your home as they demand little maintenance and ensure greater energy efficiency and insulation.
All you need to Know about UPVC Sash Windows
Getting UPVC Sash Windows may seem like a good idea, but being aware of the various levels it comes in, you can make a smart choice of what compliments the interiors of your home better. This lists the four most common types of UPVC Sash Windows in British homes.
Platinum Range UPVC Sash Windows– As the topmost on the list, platinum range UPVC Sash Windows are the leading UPVC sash windows in the UK that are authentic timber-alternate sash windows. Platinum Range UPVC Sash Windows can achieve what no other UPVC sash windows could achieve: a smooth and seamless finish. If you only want a touch of traditionalism in your home, this will do a fantastic job of redefining it.
Gold Range UPVC Sash Windows– Do you live in conservation areas and find it challenging to find suitable sash windows? Then you will be delighted to know that the Gold Range UPVC Sash Windows can perfectly cater to your needs. It aims at enhancing the buildings in conservation areas without disturbing their heritage. The excellent craftsmanship takes an expert to differentiate it from actual timber.
Silver Range UPVC Sash Windows– An A-rated UPVC Sash Window can be the perfect fit for your home if you seek a convenient and high-quality UPVC window. Silver Range UPVC Sash Windows provide a distinct timber look, making its vintage charm irresistible.
Bronze Range UPVC Sash Windows– The type of UPVC sash Windows favourable to all may be hard to find. Bronze Range UPVC Sash Windows are available at competitive rates and are astonishingly stylish, illuminating any given space.
Perks of Installing UPVC Sash Windows
Let's accept it; modern homeowners perceive to preserve the conventional home style that traditional sash windows bring to their home. For this reason, maintenance can be high, so opting for UPVC Sash windows would be your best option to minimise such tasks. This aesthetically-approving product checks off all the conditions traditional sash windows can provide and brings more benefits to the table. The following are some benefits of installing UPVC sash windows.
Cost-effective– The best part about UPVC sash windows is that it is a good product available at pocket-friendly rates. The price it comes in can fit within your budget easily.
Little Maintenance– UPVC sash windows are manufactured from the finest quality processed plastic with high resistance against climatic elements, so there are no requirements for maintenance.
Energy-Efficient– UPVC sash windows secure the installed glazing and improve thermal efficiency. This way, you can save on energy bills.
Unlimited Options– With a reliable company, you will receive a range of options of sizes, types and colours of UPVC sash windows from which you can choose.
Where can you get it from?
Have you decided to install UPVC sash windows but struggled to find a trusted provider? Then let us introduce you to SJB Sash Windows Specialist, that has over 20 years of experience in manufacturing and installing sash windows for homeowners who struggle to find them. SJB Sash Window Specialist caters to each customer differently and offers specialised services.
We offer you four types of UPVC Sash Windows in various colours and configurations to suit your home aesthetics. But with so many offers, you could worry less about the price as they are cheap and easily affordable. All you have to do is give us a call and book our high-quality UPVC sash windows.