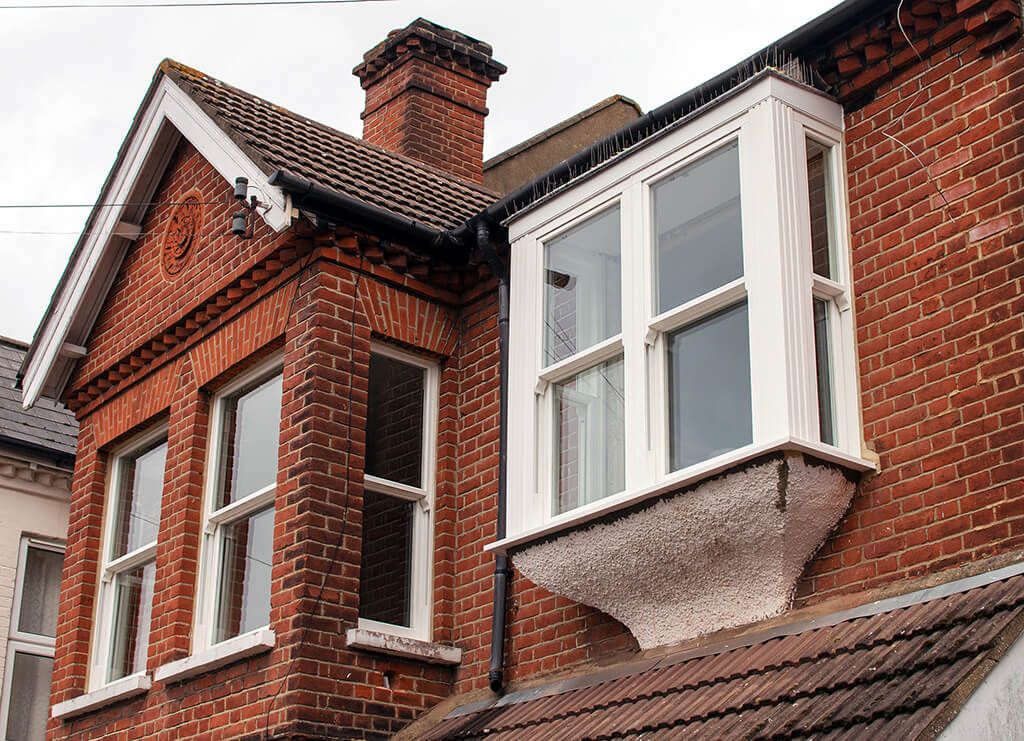 uPVC Sash Windows – The Quintessential Framing Material
Hailing from the era of aristocracy, excellent quality and materials, a time rich in ornate features, and the sheer artistic pleasure of a building, Sash windows are inherent in the elegant touch of British history. It is centuries-old, and the legacy continues to this day. It would not be easy to walk around in England without spotting a Sash window.
Although these windows add character and class to your homes, they could cause concern for some people due to changing times. Homeowners now prefer windows with outstanding thermal efficiency. Thankfully, because of the modern technological upgrades, you can now preserve your sash windows with the help of a crucial material – uPVC.
Unplasticised Polyvinyl Chloride (uPVC) has become the highlight of the window world, changing the way you see your authentic sash windows. uPVC is a long-lasting alternative that is moisture, pollution, and corrosion-free. Due to these varied benefits, it has been widely accepted as a framing material for sash windows compared to Timber. uPVC Sash Windows have become a sensational hit in the fenestration industry as it offers an incredibly versatile innovation of the modern world. You can get a blend of both – vintage appeal with contemporary efficiency through uPVC Sash Windows.
The Ultimate Energy Saving Solution
The rising cost of electricity is a significant concern for everyone around the world. The use of heaters during winters and autumn and air-conditioners during the summers has tremendously contributed to this predicament, increasing the global carbon footprint. Does the thought of throwing away thousands of pounds on your electricity bills send shivers down your spine? Have you been avoiding a vacation as all your savings are spent paying the bills? In this sort of scenario, having a potent window installed can help. You may wonder how a window can be effective in controlling temperature and electricity bills? Let us explain.
Did you know that 70% of the heat and cold is lost through glass window panes and even further through metallic frames? Likewise, a significant amount of energy is lost through fixtures. Unfortunately, even when closed tightly, typical windows contain sufficient gaps and holes to allow energy flow. But, as appalling as it may sound, there is a possible way out through this.
Introduce your home to a window that meets all the heating and cooling requirements without relying on artificial heating or cooling equipment without going heavy on the budget. uPVC Sash windows come as it renders a straightforward solution and is an invaluable source of rescue with their remarkable benefits today.
If your home has original sash windows, you will be no stranger to cold and chilly winter nights. uPVC is a low conductivity material that helps retain energy and maintain the ideal temperature for your home. Getting a pair of uPVC Sash Windows is an enviable elegant upgrade as it cuts the transfer of cold air inside during winters. Similarly, it does not allow warm air to pass outside during summers, regulating an optimal internal temperature.
Consequently, plenty of people opt for uPVC Sash Windows as it provides superior energy efficiency and saves you money in the long term. You can now relax and plan your vacation from all the saved cash. Install a uPVC Sash Window today as it is a tremendous insulating barrier, making your stay at home more comfortable and cosy.
More Incentives to Choose uPVC Sash Windows
Apart from excellent insulation, numerous other unsung benefits are why homeowners today are gravitating towards uPVC Sash windows in London and beyond. uPVC windows and doors provide gratifying aesthetic goals without compromising on their functionality.
uPVC Sash windows can be recycled repeatedly, making them an environmentally friendly and conscious choice. In addition, they are weather-resistant, keeping the draughts and dampness at bay. Apart from this, uPVC Sash Windows can be cleaned easily without much hassle and require little or very low maintenance. Unlike Timber Sash Windows, uPVC Sash Windows do not need repainting every 5-10 years.
Experience acoustic insulation with the help of uPVC Sash Windows as they render superlative soundproof window solutions. Being resilient and durable by nature, uPVC windows generally come with multi-locking systems making them unassailable. If you are getting a new pair of uPVC Sash Windows or replacing the old ones, don't forget to opt for Double-Glazing. It is certified that a standard uPVC window lasts for 10-15 years if well maintained. But, if you get it double glazed, they can sustain for another 20 years at cost-effective prices.
SJB Sash Windows: Your Trusted uPVC Supplier
Are you dreaming of a home washed in golden sunlight? Well, investing in uPVC Sash Windows will fill your home with refreshing light all year round. But, all you need a reliable supplier. At SJB Sash Windows, you can depend on us with your fenestration requirements. We have been in the business for decades and have served thousands of families with top-quality and affordable windows. So, we understand your sentiments about your ideal house.
Moreover, our uPVC Sash Windows have a U-Value rating. So, if you are sought after a pleasing, economic A-Grade window, you have landed on the right webpage. We offer flexible designs with laminated hues according to your taste and suitable for your property at bespoke quotes.
Need more advice? Connect with our friendly and experienced team today. You can visit our website or call us on 02081389425. So get in touch with us now and bring your home a fantastic energy-saving solution.