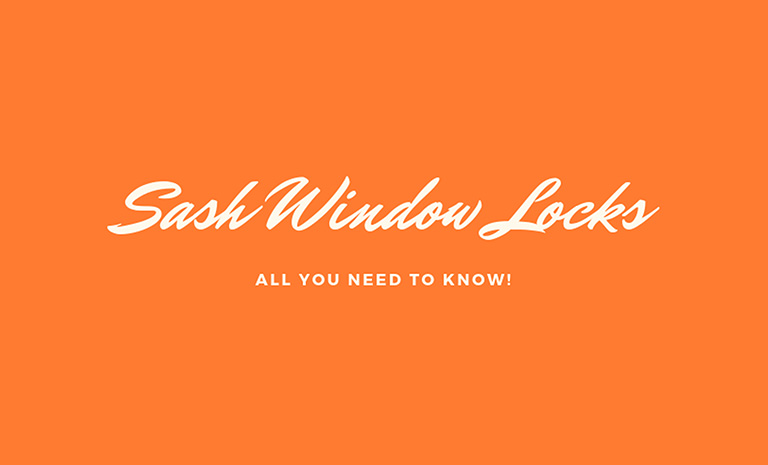 This detailed guide will teach you everything you need to know from repairing, installing, securing and improving sash window locks. Here at SJB Sash Windows, we've learnt everything there is to the anatomy of a sash window and we want to share our extensive knowledge and expertise.
Due to the age of the sash window design, there are often myths that sash windows aren't as secure as newer style windows. If anything, sash windows have stood the test of time for a reason. We'll debunk these common myths throughout the guide.
Sash windows London have been a popular option for hundreds of years and have even become a staple feature in period properties. We'll enlighten on how best to look after your sash windows to get ultimate security.
1) WHAT IS A SASH WINDOW LOCK?
A sash window lock is used to lock the sash of the window and therefore, prevent the window from opening.
Sash window locks are fixed to a vertical sliding sash window. It doesn't matter whether the window is made from uPVC, timber or even aluminium, they will all use a sash window lock.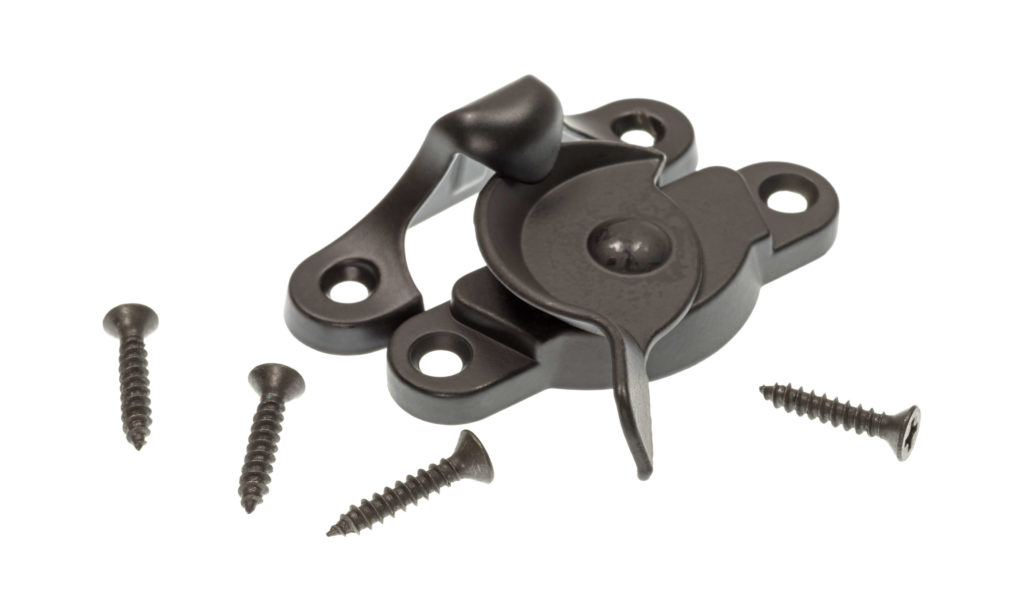 If we go by the conventional definition, a sash window lock is a securing addition to the window. It helps secure the window and enhance the security of the place. Like any other lock for doors or windows, sash window locks help hold the window to a place, usually closed firmly. In simple words, a sash window lock prevents the window from opening.
There are many different types of windows lock. All are in an attempt to boost security. Therefore, it becomes pivotal for you to find the best window lock for your sash windows. There are many points for you to consider, but let's break them down to what genuinely matters.
Are you interested in Sash Windows Lock? What about childproof sash window Safety locks? Call our team today or book your free quote online via our contact form.
Different Types Of Lock For Windows
There are many different types of locks available in the market. However, as we are talking about sash windows, we will ignore other kinds of locks. For instance, we are not going to brush over folding locks. After all, folding locks are useless on sash windows.
Before we begin, sash windows can be vertical or horizontal. You can install sash window locks on either. You just need to know which one fits them. With that in mind, here is a brief overview of the locks:
Latch-Type Locks: The latch locks are the most common addition to sash windows. It has a very straightforward design. You connect the two sashes by using a latch, and it prevents the windows from opening. These are cost-effective and last long enough.
Window Pin Lock: Window pin locks are the chain-type locks that you attach to a window. You might think that they are irrelevant to sash windows, but that's not the case. There is a type of window pin locks available for sliding windows and sash windows. Primarily, you add window pin lock by drilling holes. You can also add them as an extra layer of security than the primary lock.
Windows Wedge Locks: A wedge lock is more like a brake for your windows. The best part about it is that you can lock the window in almost any position for stability. Therefore, it is a good addition for vertical sash windows to hold them in a specific position.
Key Locks For Windows: These are just an evolved version of the latch locks. Just like the latches, they have secure frames and are easy to install. However, instead of having a level, they need a key to twist and lock. If you want to add more security, these are a better choice.
Sliding Window Locks: As mentioned in pin locks, there is a type of pin lock for sash windows. These chained locks help you with vertical or horizontal sash locks by allowing you to determine how much do you want the windows to open. It is an excellent choice if you have kids or pets at home but don't want to open the window entirely.
2) WHAT IS A SASH WINDOW?
A sliding sash window is a type of window where two sashes slide up and down within the frame. The top sash is the one closest to the outdoors; this will be in front of the lower sash. The bottom of the top sash will align with the top of the lower sash.
A more modern sash window will have two sash panels but only one of them will move. Usually, it will be the bottom sash that will slide up.
Older versions of the windows had a cord with weights to help open and close the window, but these are seen less now due to their repair process. Once the chord breaks you have to take the sash out of the frame in order to replace it.
Sash windows have been found in eras from Victorian, Georgian and Regency times. However, the design did change slightly through these periods.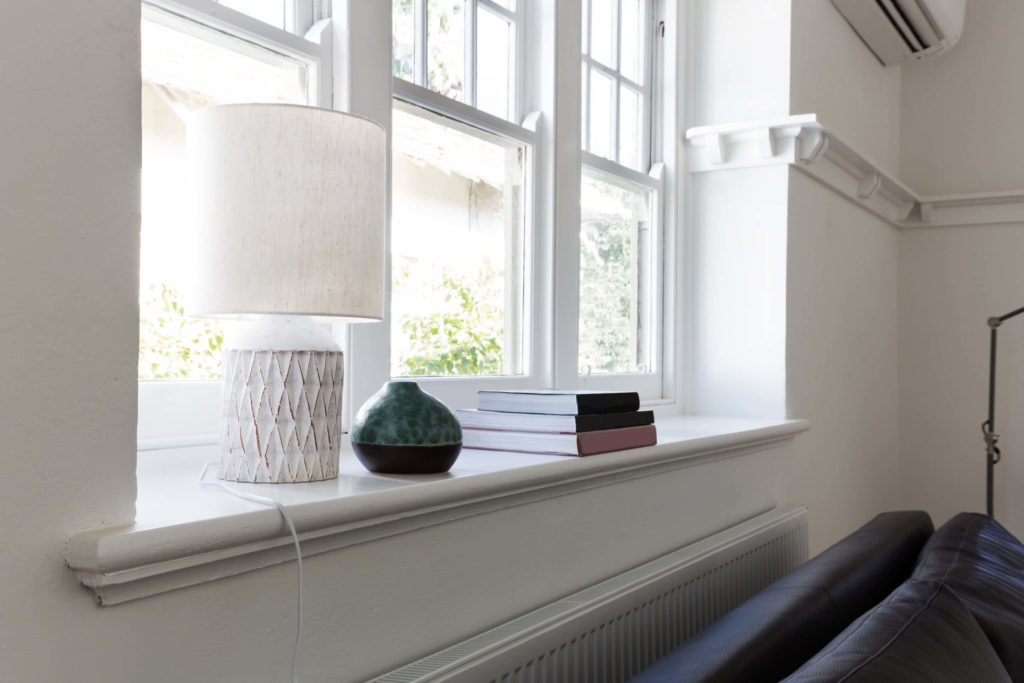 3) WHAT'S THE DIFFERENCE BETWEEN CASEMENT & SASH WINDOW LOCKS?
A casement window is held together by hinges that allow the window to swing open. Casement window locks usually act as a handle as well as a lock. To open the window you'll have to turn the key or push the lock button and move the handle.
A sash window slides open vertically and not outwards like a casement window. Sash window locks are more commonly known as sash window fasteners. This does not act as a handle as it only de-restricts the window to allow it to open. To open the window you would need to slide it up or use a chord.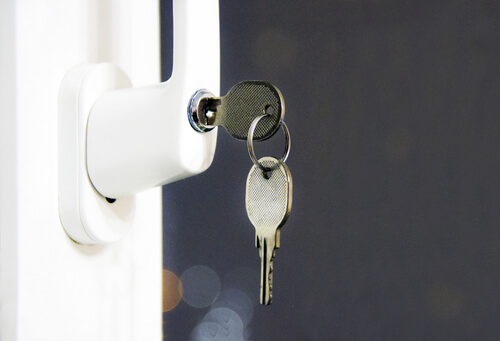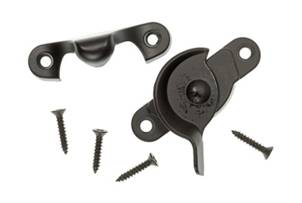 4) ARE SASH WINDOW SAFETY LOCKS CHILDPROOF?
Casement window locks are a lot harder for children to open as they require a key, turn and push approach; without a key, they simply can't open the window.
Sash window locks only require you to turn and slide, while the windows are heavy and this may be hard, it's not impossible for a child to do. You can buy sash window restrictors that require a key to open the window and therefore, have a childproof sash window.
5) HOW TO OPEN SASH WINDOW LOCKS
The most common type of fastener for sash windows is the Fitch fastener. It has a half circle shaped lever that slides into the catch. As the lever is turned towards the catch, it gravitates the windows together to create a seal between them.
However, to open sash window locks, you can pull the leaver from one side to the other and this will release it from the catch; just like in the image below.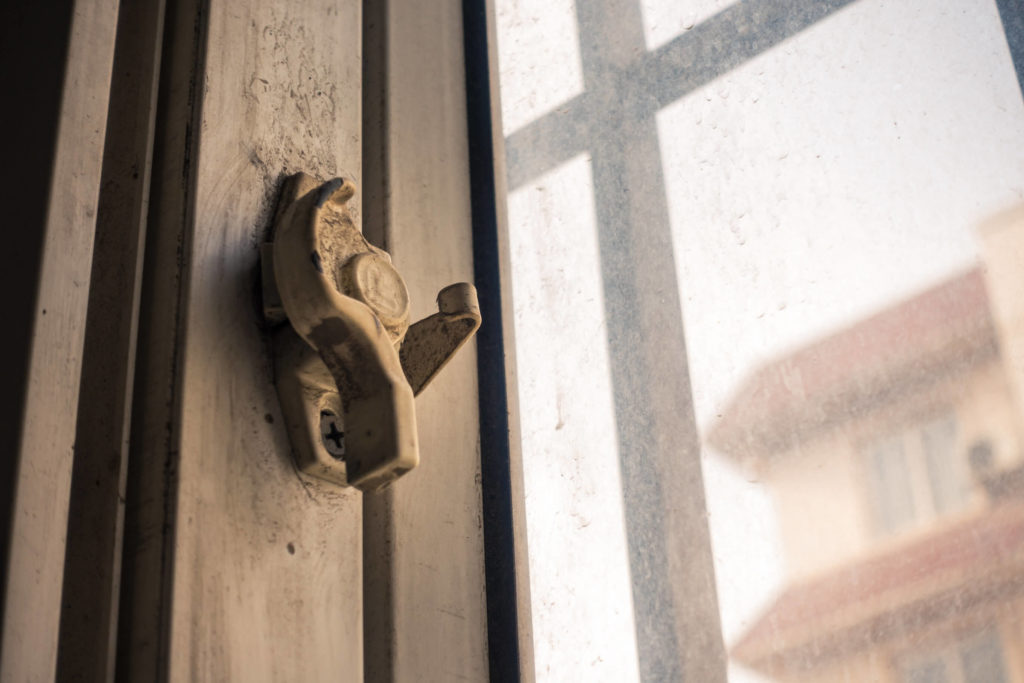 6) HOW TO INSTALL SASH WINDOW LOCKS
Installing sash window locks is an easy D.I.Y task that even beginners can do. If you have a small sash window, you may only require one Fitch fastener to secure the window. But, bigger windows, such as the ones at the front of your house will often require one each size of the window.
Tools you'll need to install the lock: Ruler, lock, pencil, power drill.
Step One: Place the lock on the sash window
The window will need to be in the closed position before you start. It's best to take a ruler and measure the centre of the window so that your lock is central. If your sash window is large you may want to put one each side.
Once you have measured your central point mark it with a pencil (on both the upper and lower sash). The lock will come in two parts. The catch should be placed on the upper sash and the lever on the bottom sash.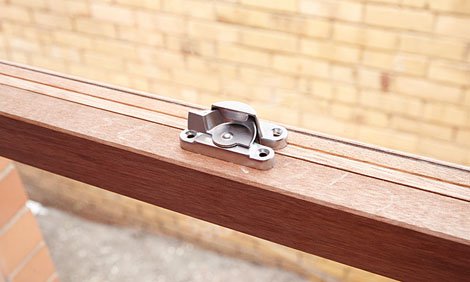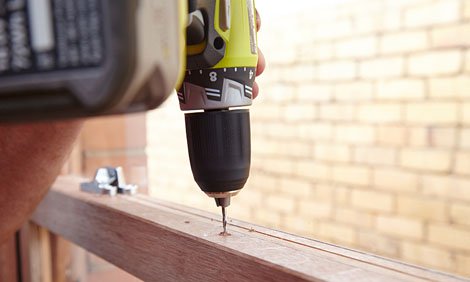 Step Two: Drill pilot holes for the screws to be placed in the sash window frame.
You'll need to pick up the pencil again and place it through the screw holes of the lock while placed on the frame. Remove the lock and you'll be left with a pencil guiding of where to drill.
The correct drill size is easily distinguished, test out which ends fit through the lock holes and use the best fitting one. Once you're ready, drill down into your pilot holes.
Place the fastener back over the holes and screw the screws into place. You may want to use a screwdriver for the back sash, as you'll want to make sure you don't damage the window. You can use the drill for the front piece.
Test your new sash fastener out, make sure it opens and closes as it should do and that it's also secure.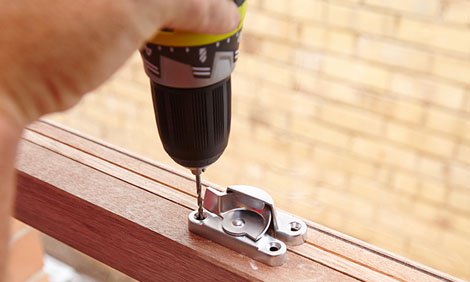 7) HOW TO FIX SASH WINDOW LOCKS
This will depend on what part of your fastener is broken. If the lever is broken or it has worn away and no longer secure, it's easier to replace the whole fastener. The fasteners range in price but they are not typically expensive if you are replacing a few of them.
The sash window locks usually come as a pair and you may find it hard to find one part of the pair that matches the working part of your current fastener.
If the fastener is coming loose, you can always buy new screws or try moving it slightly over.
8) HOW TO REPLACE SASH WINDOW LOCKS
The main reason you may be looking to replace your sash window locks is because they have become loose. This may mean that your sash windows aren't locking tightly and this will cause your windows to rattle or let in a draft.
Tools you'll need: Screwdriver & new fastener.
Step One: Remove all of the screws.
You should be able to do this with a screwdriver, but you can use a drill if they are too tight.
Step Two: Remove the fastener.
Clear away any debris or flickers of paint that are lingering in the area. Make sure it is clear before placing the new fastener there.
Step Three: Place the new fastener where the old one was.
Simply put the fastener in the appropriate position and screw the screws into the existing holes.
There you have it, a brand new sash window lock.
9) SHOULD YOU PAINT SASH WINDOW LOCKS?
If you want to repaint your sash windows, you may be tempted to leave the sash window locks on during. This can cause problems and decrease the security of your fastener.
You should remove the locks before painting the windows as the paint can cause the lock to not close securely. The paint will also scratch off over time, so it's overall better for the appearance of your window too.
10) ARE SASH WINDOW LOCKS SAFE?
If well maintained and properly locked, sash window locks will provide a good level of security. The most secure fastener is the Fitch sash window lock.
This is because the half circle catch is less vulnerable to attack due to it being hard to open these from the exterior side of the window.
A simple pivot catch can be knocked open by using a knife that is placed between the two sashes. A single screw catch could be easily knocked off by hammering a screwdriver between the two sashes.
Criminals may try and enter your sash windows by using a crowbar to pry open the lower sash window. This usually happens in timber windows that have been overpainted. Criminals can pierce through the paint, which leaves them with enough space to fit the crowbar.
If you're painting your sash windows you should always make sure you sand them beforehand to avoid this.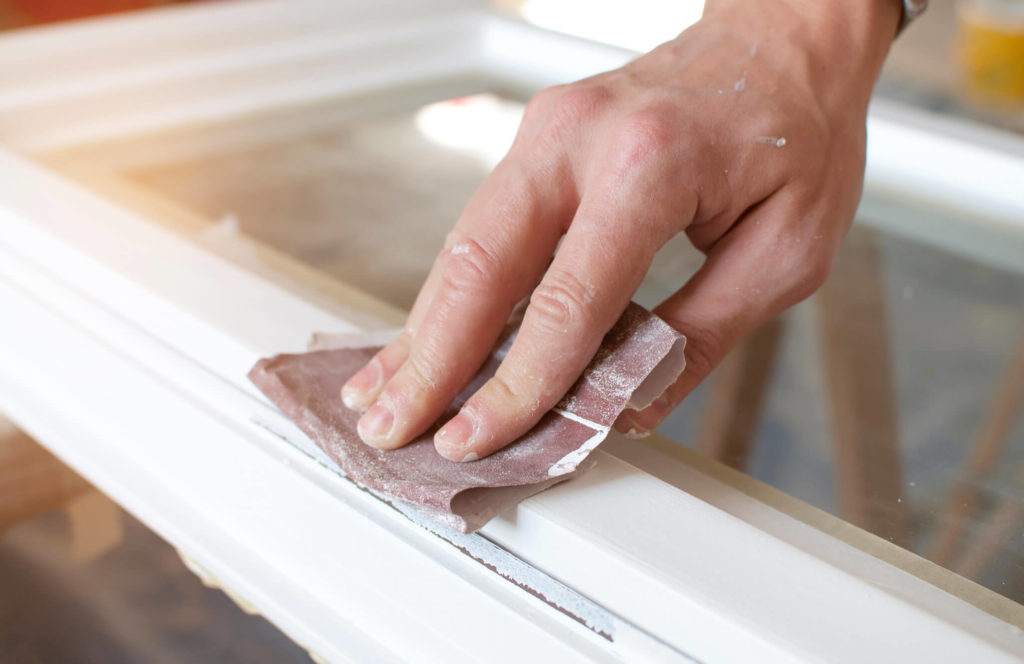 11) FURTHER WAYS TO IMPROVE YOUR SASH WINDOW SECURITY
Sash Stops
Sash stops are fitted on the upper sash and this prevents the sashes from sliding over each other. This, therefore, prevents them from opening the window.
There are two types of sash window locks for sash stops. You can either get protruding bolts that are removed with a key or bolts that are extracted just like with dual screws.
You can fit the sash stops 100mm above the top of the lower sash to enable the window to be opened a little for ventilation without the worry that someone can get through the window.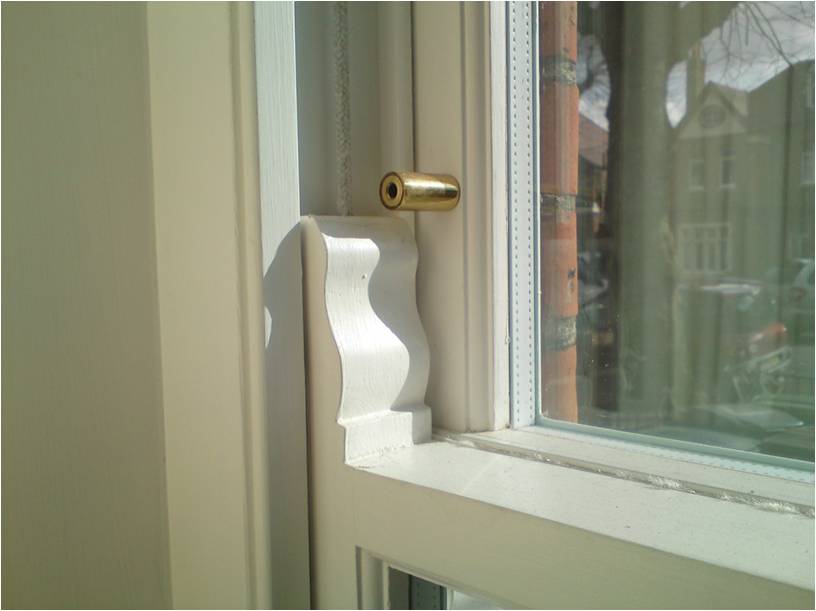 Dual Screws
Dual screws fit most sash windows and they offer added security to put your mind to rest. These sash window locks bolt through the top and bottom sash to stop the window from opening. The bolt can be removed with the key that will come included with the lock and this will allow the window to be opened.
Dual screws lock the sashes into place and avoid any sliding, even if the fastener is compromised.  Full bolts are slightly more expensive but they do provide more protection.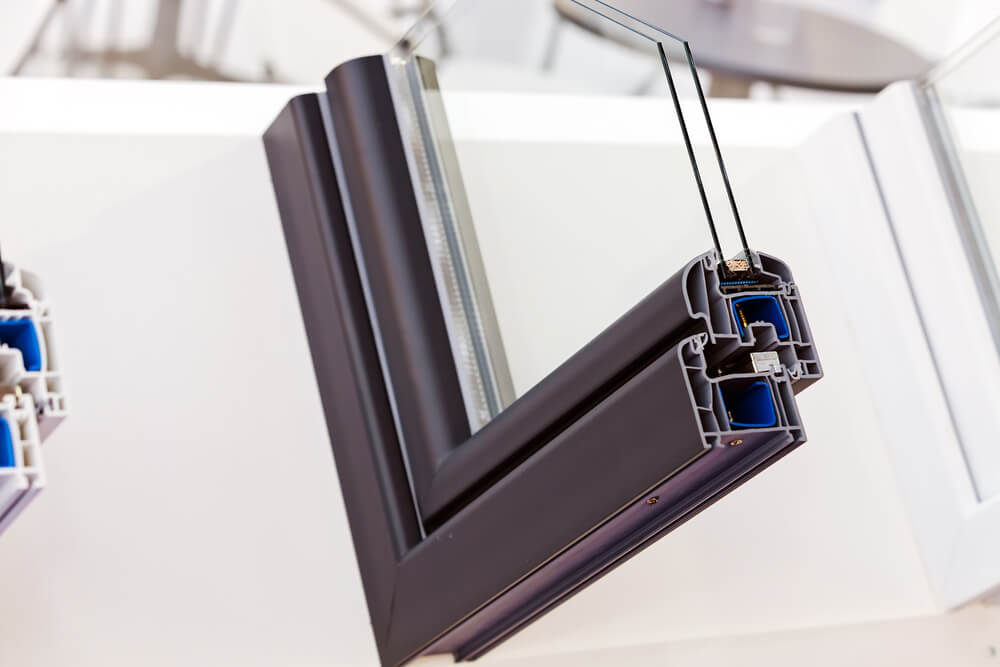 Double Glazing
As well as saving on your energy bills and blocking out noise, double glazing will also help protect your home from criminals.
Single glazed windows consist or around 3mm of glass which makes it easy to break. Double glazed glass is around 4mm thick and consists of two panels, nearly 3X more glass.
Thicker glass means it's harder to break and therefore the appeal for criminals to break into your home decreases. Triple glazing is becoming increasingly popular due to its security increase and heightened benefits for the current climate.
Get your windows Installed by a Professional
Whilst it's fine to change the sash window locks yourself, it's better to get more detailed procedures done by professionals. Not only professionals, you should check out their credibility, reviews, social media and ensure they are on websites such as Trust Pilot or Check a Trade.
Making sure you get your sash window installation or sash window locks done by an accredited business means that you can rest assure your windows are safe.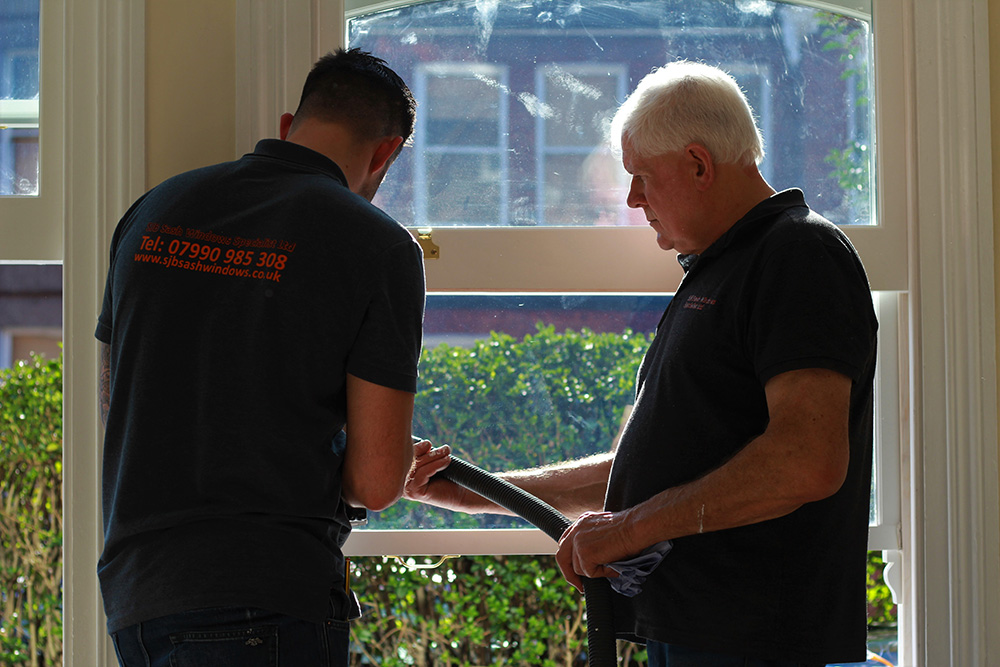 Ensure you service your windows & don't put off repairs
If you're having problems opening and closing your sash window, this is a safety concern. It's likely that a cord inside the frame has become worn over time (if you have a chord). Some sash windows have spiral balances instead of cords and weights.
Wear and tear on the cord happens as it is such an integral part of your window. This means that at some point, your cord will no doubt need servicing.
The spiral balancers can also become worn and these may need repairing. Each balancer has a size and weight that is unique to your sash window.
You should get these repairs done straight away to ensure you're secure and to also prevent further problems.
Sash windows have stood the test of time and these timeless windows can add character and value to your property. Take the proper security measures, replace your sash window locks when needed, take extra precaution by adding sash stops and you're as secure as you can be.
Look after them, and they'll look after you.
12) How Do Sash Windows Locks Work?
As you can see, there are different types of locks available. You can use almost any of the mentioned locks as sash windows locks. However, if you want to learn about the bare minimum and how a sash windows lock works, here is a quick overview:
Latch/Key Design: A sash window lock primarily has a latch or key-lock type design. You can use this latch to secure the window or open it. The key replaces this latch for added security.
Easy To Install: All you would have to do is drill down on the frame of the windows and place a latch lock. There isn't too much work included. Therefore, almost anyone can DIY these.
In short, sash windows locks use a lever-like function to hold the window in the place firmly. You unlock by moving the latch/key to release the hold.
There isn't any in-depth mechanism for you to overview or learn about. If your sash window lock stops working, you can immediately change it.
13) How To Fit Sash Window Locks?
The best part about sash window locks is that you can DIY (Do-It-Yourself). As long as you know how to operate the essential tools, you can get it done. However, if you need proper fitting and many sash windows require installation, it would be better to hire a professional.
Either way, here are the tools you will need:
A ruler to pinpoint the distance and markings for accurate installation.
A sash window lock that you want to install on the windows.
Pencil to make the markings or draw a line for correct installation.
A power drill to dig holes for the lock so that you can screw it in.
A screw-driver and other similar tools to fasten the lock into the frame.
Next, you just have to mark where you want to install the locks, dig holes, and then install them with the help of the screws they come with. Make sure that the lock holds the windows tightly, and you're good to go.
14) How To Replace Window Sash Lock?
Don't overthink about replacing the locks. There are many cost-effective options available for you. However, if the screws are loose, you can tighten them. If that doesn't work, maybe the holes have become too loose, or the lock itself has become way too loose.
You should consider replacing the locks if:
They don't hold your window firmly and often come loose that they get unlocked.
The windows and the locks have started to rattle, and the winds don't help the situation.
What do you need to do? Grab a screwdriver and a new fastener, because you are going to do it yourself!
Step One: Remove All The Screws
If the lock is already too loose, you can use a screwdriver to undo the screws. However, you may use the drill if they are still stuck too tight.
Step Two: Remove The Fastener
After removing the screw, take the old lock off. Now, you might have to clean out the area and ensure that there isn't any dust, debris, or other elements sticking around. After that, you can also use clay to fill up the old drill holes and provide it a firmness.
Then you can go ahead and place a new fastener there for the same holes. Alternatively, you can dig out new holes if the gapping is shorter or longer than before.
The best idea is to get the exact size fastener before and place it in the same location.
Step Three: Fit The New Lock
Use the new screws of the new fastener to install it. As mentioned earlier, if the holes were too big or loose, you could use clay. Alternatively, you can also fill them by using plastic coverings for your screws. They help in providing firmness.
Either way, once you are done with the process, you will have a new fastener ready to use. Make sure to give it a test run. The clay isn't the replacement of the wood. It just helps to fill the gap. If you're still having the loose problem, you might want to replace the window's frame or the entire sash window.